ORLANDO — Pain medicine specialists are concerned about the growing use of the anesthetic ketamine in private pain clinics across the United States.
There are reports of some centers providing "cash only" intravenous (IV) ketamine infusions to patients coming in with a variety of pain disorders, they say.
"It's like a Wild West out there," said Steven P. Cohen, MD, professor of anesthesiology and critical care medicine and of physical medicine and rehabilitation at Johns Hopkins Hospital, Baltimore, and at the Uniformed Services University of the Health Sciences, Bethesda, Maryland.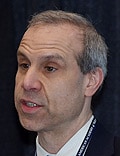 "It can be very lucrative" for doctors running these clinics, said Dr Cohen.
At least some of those doctors are pain medicine specialists. Dr Cohen and other experts addressed a symposium during the American Academy of Pain Medicine (AAPM) 2017 Annual Meeting titled, "Ketamine for Chronic Pain: Panacea or Snake Oil?"
Ketamine, an N-methyl-D-aspartic acid (NMDA) receptor antagonist, was first used as an anesthetic in 1966. In recent years, interest in the drug as a possible effective therapy for myriad chronic pain conditions has resurged, including neuropathic pain, complex regional pain syndrome (CRPS), fibromyalgia, postherpetic neuralgia, migraines, and spinal cord injury.
"Pain is the biggest cause of disability in the world, and there is no really good treatment for it," Dr Cohen said in an interview with Medscape Medical News.
Ketamine's significant psychomimetic and euphoric properties have led to abuse. Oral ketamine, sometimes called Special K, has become a popular nightclub drug. "It's one of the biggest causes of car accidents in many parts of Asia; people drive while high on ketamine," said Dr Cohen.
As well as pain, ketamine is used to treat depression and post-traumatic stress disorder. The relationship between chronic pain and depression "is very complicated" and is something of "a two-way street," said Dr Cohen.
"Chronic pain can cause people to become depressed, but people who are depressed who hurt their back or who have surgery are more likely to develop chronic pain."
These patients "suffer physically and emotionally, and ketamine sometimes gives them euphoric feelings and they feel better," added Dr Cohen.
But although ketamine is "a very, very potent analgesic," it has drawbacks, one of them being that its effects last for only a short period, said Dr Cohen.
"As well, we don't know the long-term effects and unfortunately it's associated with significant side effects," he added. Adverse effects can include nausea, headaches, fatigue, and dysphoria.
In Demand
In providing ketamine, pain clinics are answering to a growing public demand. "Patients coming to a doctor know what they have and because of the Internet, they know what they want, and they request it," said Dr Cohen. "People may come in with complex regional pain syndrome and say they want a ketamine infusion because nothing else works."
In addition to private clinics, some academic centers provide ketamine infusions. But as a teaching hospital, "we are required to accept whatever Medicare and Medicaid pays," and in some cases, this can be a money loser, said Dr Cohen.
That's not the case with private clinics, he noted. "They can charge whatever they want."
As a result, prices for ketamine infusions vary widely, and in his region they can range from $500 to sometimes more than $2000, depending on the duration, Dr Cohen noted.
Clinicians are worried about the unregulated use of ketamine at these private clinics.
Concern about off-label use of ketamine for depression without a firm evidence base has already been raised among psychiatrists. To answer some of these concerns, in March 2017, a group of psychiatrists issued a consensus statement for ketamine use for severe depression and other mood disorders.
The panel recommended that before considering ketamine, clinicians should confirm that the patient meets the appropriate diagnostic criteria for depression, has undergone an adequate trial of approved antidepressant therapies, and has no history of substance abuse or psychotic disorders.
Now, pain doctors too want some direction. Oscar Deleon-Casasola, MD, president of the American Society of Regional Anesthesia and Pain Medicine, confirmed to Medscape Medical News that his association is preparing guidelines for use of ketamine for pain management.
It's too early to say what areas the guidelines will cover, "but we will look at the evidence as it pertains to pain medicine indications," said Dr Deleon-Casasola.
He added that the society "would like to have the guidelines out within the next 6 months."
Ajay Wasan, MD, professor of anesthesia and psychiatry, University of Pittsburgh, Pennsylvania, who also addressed the AAPM ketamine session, pointed out that a lot is still unknown about the use of ketamine in chronic pain.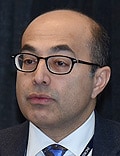 "So guidelines are not going to be a recipe for what clinicians should and should not do," Dr Wasan told Medscape Medical News. "The data just isn't strong enough to say that."
While pain experts work out guidelines surrounding ketamine use, they're gathering information on whether this drug actually works in chronic pain. At the ketamine session, delegates learned that ketamine elicits analgesia primarily through noncompetitive antagonism of the NMDA receptor at the level of the spinal cord and higher brain centers, which play a major role in nociceptive transmission, cognition, mood regulation, opioid tolerance, and central sensitization.
But the drug also acts through various other receptors, including α-amino-3-hydoxyl-5-methyl-4-isoxazole propionate, kainite, and γ-amino-butyric acid.
In reviewing the literature on ketamine for CRPS, Dr Cohen cited a randomized, double-blind, placebo-controlled trial (Pain. 2009;147:107-115) that compared a 4-hour ketamine infusion to saline on 10 consecutive workdays in 19 patients with CRPS. The maximum ketamine infusion rate was 0.35 mg/kg per hour, not to exceed 25 mg/h over a 4-hour period. All patients were given midazolam and clonidine.
That study showed pain scores decreased from a mean of 7.7 to 6.1 at 2 weeks in the treatment group, with the effect maintained throughout the 12-week study period, while the placebo group had a nonsignificant change in pain scores.
In this study, the ketamine group had a decrease in nocturnal awakenings at 12 weeks but no increase in quality of life compared with placebo. About 44% of the ketamine and 20% of the placebo patients experienced adverse events, including dysphoria and fatigue. No patient reported psychomimetic effects.
Blinding Issues
But this and other studies, including those in patients with neuropathic pain after a spinal cord injury, were hampered by their small numbers, limited generalization, and lack of effective blinding, which often skews pain relief outcomes, said Dr Cohen. Research shows that lack of adequate blinding in randomized controlled trials can exaggerate the effect size by 33%, he added.
Most research on ketamine for chronic pain has focused on IV infusions, which limits its use as long-term therapy and dramatically increases the cost, Dr Cohen said. Oral and intranasal ketamine have been shown to be effective in clinical practice and in research studies, he said.
Dr Cohen concluded that ketamine is no miracle drug, but it's also likely not just a passing fad. "It falls somewhere in between," he said.
Dr Wasan agreed that the data "are not conclusive" and that the use of ketamine in patients with chronic pain "needs to be evaluated more carefully."
During the session, he cited a recent review (Anesthes Analges. 2017;124:661-674), which he called one of the best to date. Here, researchers reviewed 26 articles on IV ketamine infusions, most involving CRPS or mixed neuropathic pain.
The review concluded that the current state of the literature leaves the use of ketamine infusions without meaningful guidance from high-quality comparative evidence.
Many Unknowns
While a variety of conditions, including CRPS, might benefit from ketamine infusions, "it's not clear at all at this point exactly how to administer it," Dr Wasan said.
"We don't really know how beneficial it is or which patients would be the best ones to put on it," he said. "We also don't know exactly how much ketamine to infuse and for how long and how frequently to give the infusions."
It's also possible that the responders in the pain trials also had major depressive disorder (MDD). Some 50% to 75% of patients in pain clinics have MDD.
"It could be that the people who respond best — and this is speculation on my part — could be those with both pain and depression," Dr Wasan said.
In future trials of IV ketamine, researchers may want to include patients with chronic pain and MDD and track the improvement in both over a period of at least a month, he said.
A third speaker at the AAPM session, Aubrey Verdun, MD, Anesthesiology and Pain Management, Walter Reed National Military Medical Center, Bethesda, Maryland, presented research on low-dose ketamine for postoperative analgesia.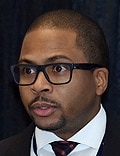 The evidence here, said Dr Verdun, shows that ketamine reduces pain scores, decreases opioid consumption by up to 40%, has an excellent safety profile, and facilitates recovery and rehabilitation in the postoperative period.
Uncontrolled acute pain, said Dr Verdun, can lead to chronic pain, which affects over 70 million people and is on the rise. The cost of chronic pain to the US economy is now over $100 million per year.
Ketamine is not approved for chronic pain management and may never be, said Dr Cohen. "You have an incredibly cheap drug and there's no patent protection, so no company is going to do the 350-patient, double-blind study that costs $100 million."
Dr Cohen is a consultant for Halyard, Scintilla, Boston Scientific, and Medtronic. Dr Wasan is a consultant for Analgesic Solutions, Egalet Pharmaceuticals, Cara Therapeutics, and North American Partners in Anesthesia. Dr Verdun has disclosed no relevant financial relationships.
American Academy of Pain Medicine (AAPM) 2017 Annual Meeting. "Ketamine for Chronic Pain: Panacea or Snake Oil?" Session 407. Presented March 19, 2017.
For more Medscape Neurology news, join us on Facebook and Twitter
Medscape Medical News © 2017

Cite this: Ketamine for Chronic Pain on the Rise - Medscape - Apr 04, 2017.