WASHINGTON, DC — Two new studies show similar rates of major adverse cardiac events in patients with intermediate-severity lesions 1 year after PCI whether guided by fractional flow reserve (FFR) or adenosine-free instantaneous wave-free ratio (iFR) index.
In the first study, DEFINE-FLAIR[1], the composite primary end point of all-cause death, nonfatal MI, or unplanned revascularization occurred in 6.8% of iFR patients and 7.8% of FFR patients (95% CI 0.68–1.33, P=0.78).
In the second study, iFR-Swedeheart[2], rates of the same composite primary end point at 12 months were 6.7% for iFR and 6.1% for FFR (95% CI 0.79–1.58, P=0.53).
"In combination, DEFINE-FLAIR and iFR-Swedeheart really make iFR the new standard of care in terms of invasive assessment of coronary lesions if the comparator is FFR," Dr Deepak L Bhatt (Brigham and Women's Hospital, Harvard Medical School, Boston, MA) told heartwire from Medscape.
He noted that IFR decreased the need for stenting, shortened procedure times, and was more comfortable for patients.
In DEFINE-FLAIR alone, there were 10-fold fewer procedural symptoms and signs with iFR than FFR (3.1% vs 30.8%; P<0.001), according to data presented here at the American College of Cardiology (ACC) 2017 Scientific Sessions and simultaneously published in the New England Journal of Medicine.
"If one believes in FFR and the value it provides, as I do based on multiple clinical trials, iFR makes it much more user-friendly for the patient and interventional cardiologist who performs it," added Bhatt, who penned an invited commentary on the studies[3].
During the discussion following the presentations, however, concerns were raised about the studies' noninferiority margins and a numerically worse death rate in DEFINE-FLAIR.
Panelist Dr Nils Johnson (University of Texas, Houston) told heartwire, "It was interesting to me that in both FLAIR and Swedeheart the hard end points of death and MI both trended the wrong way, despite having a design that really washed out the 80% where there was no disagreement [between tests]. You can only wonder what would happen if you look at the one in five patients where the FFR says go left and the iFR says go right."
DEFINE-FLAIR: 1-year Outcomes
| | | | |
| --- | --- | --- | --- |
| Outcome | iFR group, n (%) | FFR group, n (%) | P  |
| Death from CV causes | 7/1147 (0.6) | 4/1179 (0.3) | 0.34 |
| Death from non-CV causes | 15/1147 (1.3) | 9/1179 (0.8) | 0.19 |
| Death from any cause | 22/1147 (1.9) | 13/1179 (1.1) | 0.11 |
| Nonfatal MI | 31/1148 (2.7) | 28/1180 (2.4) | 0.62 |
| Unplanned revascularization | 46/1147 (4.0) | 63/1181 (5.3) | 0.13 |
| Primary end point | 78/1148 (6.8) | 83/1182 (7.0) | 0.83 |
During a media briefing, DEFINE-FLAIR co–principal investigator Dr Justin Davies (Imperial College London, UK) said almost all of the deaths in the iFR arm were noncardiovascular, mostly because of cancer.
He added, "The whole study, and Matthias's study from Swedeheart, shows we are well within any statistical question of any concern, and in fact most of the results are so far away from any margin of noninferiority that I think it's very compelling data."
Asked about the mortality data, session cochair Dr Martin B Leon (Columbia University Medical Center/New York Presbyterian Hospital, NY) told heartwire, "I thought it was very interesting, and it's going to be important to look at the deferred, nontreated group, because the deferred group actually did pretty well based on the iFR cutoffs, so I'm not sure how to interpret that. I think we're going to need a little more data to make sense of that."
In DEFINE-FLAIR, deferred patients managed with iFR vs FFR had lower rates of MACE and its components, except mortality (seven vs four deaths; P=0.39).
Leon pointed out that iFR is not available for all coronary physiology systems because it's a proprietary system (Philips Volcano) for a specific device. "So until that can be generalized, you have to take that into consideration as well," he added.
Still, Leon described the comparability of iFR to FFR in the two studies as, "if not a breakthrough, it's certainly a step in the right direction to incorporate physiologically guided decision making in PCI."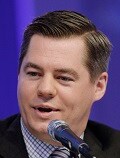 Johnson suggested that the findings will likely shift the use of physiologically guided PCI from FFR to iFR but will not grow the indication.
"The place where there's the most potential for physiologic growth is in acute coronary syndromes—STEMI nonculprits. I think that's where trials are nudging people forward," he added.
The DEFINE-FLAIR trial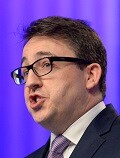 In the first study, Davies presented data on 2492 patients (mean age 65 years, 75% male) recruited from 49 centers across Europe, Asia, the United States, and Africa who had undergone coronary angiography and had at least one native artery with questionable stenosis severity.
The threshold for revascularization was an iFR of 0.89 and an FFR of 0.80. Only nonculprit lesions were assessed in patients with ACS. Most lesions had intermediate-severity stenosis (mean iFR 0.91, mean FFR 0.83).
The difference in risk for the primary end point was –0.2 percentage points, which fell within the prespecified noninferiority margin of 3.4 percentage points (P<0.001 for noninferiority).
Functionally significant lesions were significantly lower in the iFR than FFR group (28.6% vs 34.6%; P=0.004).
The iFR group also underwent fewer CABG surgeries (2.0% vs 3.4%; P =0.04) and PCI (45.5% vs 50%; P=0.02).
Management with iFR shaved a median of 4.5 minutes off the procedure time (40.5 vs 45.0 minutes; P=0.001).
Panelist Dr William Fearon (Stanford University Medical Center, CA) said the study is investigating a "hot topic" in interventional cardiology but also questioned the noninferiority design, noting that iFR studies have shown it is about 80% accurate compared with FFR.
Thus with an enrollment of about 2500, "it's only in 500 patients, 250 in each arm, where iFR may say medical treatment and FFR may say stenting, that we'd be able to detect any difference in inferiority or superiority. The other 2000 dilute any signal."
Fearon also commented on the 3.4% noninferiority margin, observing that when comparing, for example, stenting with CABG or transcatheter aortic valve replacement with open surgery, clinicians are more willing to accept a slightly less robust outcome because of the less invasive nature of the procedure. But when the only difference between the two groups is the administration of adenosine, "I'm not sure such a wide margin is acceptable."
In the second study, Dr Matthias Götberg (Lund University, Sweden) presented data on 2019 patients (mean age 68 years) recruited from 15 sites in Sweden, Denmark, and Iceland with a clinical indication for physiologically guided assessment of coronary lesions (30%–80% stenosis grade). Patients were randomized to iFR or FFR using the same thresholds for revascularization as in DEFINE-FLAIR. Nearly 40% of patients presented with ACS vs about 20% in DEFINE-FLAIR.
The iFR-Swedeheart trial
More lesions were evaluated in the iFR than FFR group, but fewer were functionally significant lesions (29.2% vs 36.8%; P<0.0001).
There was no difference between the iFR and FFR groups in the rates of PCI (43.8% vs 45.3%) or CABG (9.2% vs 11.2%).
iFR was associated with less stenting, with no difference in unplanned revascularization in patients deferred from PCI, Götberg said.
iFR saved just 2.3 minutes of procedure time (median 50.8 vs 53.1 minutes; P=0.09), but reports of chest discomfort during the procedure plummeted compared with FFR (3.0% vs 68.3%; P<0.0001).
iFR-Swedeheart: 1-year Outcomes
| | | | |
| --- | --- | --- | --- |
| Outcome | iFR group, n (%) (n=1012) | FFR group, n (%) (n=1007) | P |
| Death from any cause | 15 (1.5) | 12 (1.2) | 0.57 |
| Nonfatal MI | 22 (2.2) | 17 (1.7) | 0.42 |
| Unplanned revascularization | 47 (4.6) | 46 (4.6) | 0.84 |
| Primary end point | 68 (6.7) | 61 (6.1) | 0.53 |
For the primary end point, the difference in event rates was 0.7 percentage points, which fell within the prespecified noninferiority margin of 3.2 (P=0.007 for noninferiority).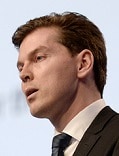 Following up on earlier concerns, Johnson asked Götberg why they picked such a large noninferiority margin, chiding that if applied to the FOURIER study presented just 24 hours earlier, "you would have concluded in that study that statins were noninferior to adding a PCSK9 inhibitor."
Götberg replied that the 3.2-percentage margin "is very similar to what we've seen in NOBLE and EXCEL and actually stricter than what we see in noninferiority stent trials, not to mention the [novel oral anticoagulant] NOAC trials as well."
Bhatt's editorial sided with the investigators. It included a meta-analysis of the trials' primary end-point results (crude risk ratio 1.03; 95% CI 0.82–1.28), with Bhatt writing that the 95% confidence interval "falls within a range that would meet contemporary standards for noninferiority in large cardiovascular-outcomes trials of pharmacotherapies, and the sample size and degree of certainty exceed the criteria typically set in the evaluation of medical devices."
iFR-SWEDEHEART was supported by an unrestricted grant from Philips Volcano. Götberg reported grant support from Volcano and personal fees from Volcano, Boston Scientific, and Medtronic outside the study. Coauthor disclosures are listed in the paper. DEFINE-FLAIR was supported by an unrestricted educational grant from Philips Volcano. Davies reported grants and personal fees from Volcano and personal fees from Imperial College; grants and personal fees from Medtronic and ReCor Medical; and grants from AstraZeneca outside the study. Coauthor disclosures are listed in the paper. Bhatt reported grant support from Amarin, AstraZeneca, Bristol-Myers Squibb, Eisai, Ethicon, Medtronic, Sanofi, the Medicines Company, Roche, Pfizer, Forest Laboratories, Ischemix, Amgen, Lilly, Chiesi, and Ironwood; other support from FlowCo, PLx Pharma, Takeda, Medscape Cardiology, Regado Biosciences, Boston VA Research Institute, Clinical Cardiology, US Department of Veterans Affairs, St Jude Medical, Biotronik, Cardax, American College of Cardiology, and Boston Scientific; personal fees from Duke Clinical Research Institute, Mayo Clinic, Population Health Research Institute, Belvoir Publications, Slack Publications, WebMD, Elsevier, HMP Communications, Harvard Clinical Research Institute, and the Cleveland Clinic; personal fees and nonfinancial support from the American College of Cardiology, Society of Cardiovascular Patient Care, and the Journal of the American College of Cardiology; and nonfinancial support from the American Heart Association outside the submitted work. Leon reported consultant fees/honoraria from Abbott Laboratories, Boston Scientific, and Medtronic; ownership interest/partnership or principal relationship with Claret; and research grants from Edwards Lifesciences.
Follow Patrice Wendling on Twitter: @pwendl . For more fromtheheart.org, follow us on Twitter and Facebook .
Heartwire from Medscape © 2017  Medscape, LLC

Cite this: Clinical Outcomes Trials Put iFR in Same League With FFR - Medscape - Mar 19, 2017.