When it comes to treating chronic pain with opioid therapy, clinicians should tread carefully, prescribe for only a short duration at the lowest dose possible, and have "thoughtful discussions" with their patients, according to a newly updated clinical practice guideline on opioids for chronic pain from the US Department of Veterans Affairs (VA) and the Department of Defense (DoD).
In fact, its very first recommendation takes a "strongly against" stance regarding initiating long-term treatment with opioids for adult patients with chronic pain. Instead, it suggests nonpharmacologic or at least nonopioid treatments.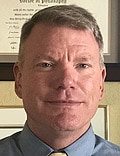 The document also notes that benzodiazepines should not be used concurrently with opioid therapy; that risk mitigation is important; and that careful, individualized tapering should be implemented to reduced dosage or even discontinuation for those already receiving long-term therapy.
However, James L. Sall, PhD, clinical quality program specialist at the VA Office of Quality, Safety and Value, reiterated to Medscape Medical News the importance of the #1 recommendation.
"When it comes to opioids for chronic pain, just don't do it," said Dr Sall. "There's no absolute safe dose for opioids."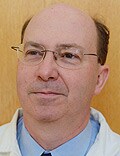 Jack Rosenberg, MD, also from the VA and one of the two clinician experts appointed as "Guideline Champions," agreed, adding that it's important that clinicians not add harm to an already difficult situation.
"The evidence for opioid therapy working is very minimal and the evidence for harm is substantial. This can be a life-long problem," he said.
Changing Opinions Through the Years
Although the new guideline is an update to one released in 2010, it's actually the third version.
"The use of opioids has changed tremendously since the 1990s, when we first started formulating a plan for guidelines," said Eric Rodgers, PhD, director of the VA's Office of Evidence Based Practice.
"The concept then was that opioid therapy was an underused strategy for helping our patients and we were trying to get our providers to use this type of therapy more," he said.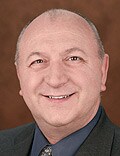 "But as time went on, we became more aware of the harms of opioid therapy and the development of pill mills. The problems got worse," and the 2010 guideline tried to address all of that.
However, the need for another update began at least 3 years ago.
"It's now become routine for providers to check the state databases to see if there's multisourcing — getting prescriptions from other providers," said Dr Rodgers. "Providers are also now supposed to use urine drug screenings and, if there are unusual results, to do a confirmation."
He added that for every death from an opioid overdose, "there are 10 people who have a problem with opioid use disorder or addiction. And for every addicted person, we have another 10 who are misusing their medication.
"There was a great need for something to be done, and we now have a very good evidence-based guideline."
The current 198-page document is aimed at VA and DoD healthcare practitioners, is based on evidence reviewed through December 2016, and "is intended to provide a general guide to best practices," writes the guideline's work group.
However, they stress that this isn't a standard of care but should be considered as a recommendation. "The ultimate judgement regarding a particular clinical procedure or treatment course must be made by the individual clinicians," they write.
"Strong" Recommendations
The Grading of Recommendations Assessment, Development, and Evaluation (GRADE) approach was used to weigh the strength of each recommendation.
"We didn't have much evidence that long-term opioid therapy is helpful to our patients, and there's plenty of evidence that it's harmful," said Dr Rosenberg.
"So, many of the cases where we might have had 'moderate' evidence became 'strong' for or against because of that dichotomy and from using the GRADE approach."
The new recommendations include the following:
Clinicians considering prescribing opioid therapy for more than 90 days should conduct a re-evaluation and discuss the risks and benefits with patients;

Ongoing risk mitigation strategies should be implemented for patients already receiving long-term opioid therapy;

Assessments should be conducted for opioid use disorder; and

Frequent monitoring should occur for possible adverse events.
In addition, suicide risk should be assessed if a patient's long-term therapy is initiated or continued, with clinicians intervening when necessary. Dr Rodgers noted that the VA-DoD had a separate guideline on evaluating suicide risk behavior.
All of the above recommendations received "strong" grades. In fact, only two items in the guideline did not receive this designation.
In its last category, which touches upon prescribing opioid therapy for acute pain, the suggestion to use "multimodal pain care including non-opioid medications" received a "weak" grade.
Opioid Tapering
Although there's strong evidence for the need for opioid tapering based on risk assessment and an individual patient's needs, "there is insufficient evidence to recommend for or against specific tapering strategies and schedules," states the document.
Instead, Dr Rosenberg suggested that clinicians should use their best judgment for their particular patient.
"Tapering is a very individualized phenomenon. And you need to take into account a lot of patient preferences, including their social and cultural situation, and any illegal drugs they are taking," he said. "You also have to consider the state laws before you engage in a strategy that helps them get off of their medication by tapering."
The guideline adds that abrupt discontinuation of treatment should be avoided unless absolutely necessary.
"One thing that everybody on the guideline committee was concerned about was that patients were going to be too rapidly taken off this therapy and having that cause additional problems," said Dr Rosenberg.
"So we want to make sure that people are taken care of in a conscientious, well-thought-out manner that's respectful of their values and preferences, if possible."
He added that, unlike the previous guidelines, the new update isn't heavily based on expert opinion. Instead, "it's based almost entirely on evidence."
"The recommendations that you see were the results of a thoughtful look at the data and the best science that we have now," he concluded.
The new guideline is available on the VA's website in three versions: the full document, a summary for clinicians, and a short document for patients.
Follow Deborah Brauser on Twitter: @MedscapeDeb. For more Medscape Neurology news, join us on Facebook and Twitter
Medscape Medical News © 2017

Cite this: New VA, DoD Opioid Guideline Warns Against Long-Term Use - Medscape - Mar 17, 2017.