HOUSTON, Texas — Stroke patients given statins within 24 hours of their stroke show no greater improvement in neurologic function after 90 days compared with those who had statin therapy delayed to 7 days after admission.
"The present randomized controlled trial involving patients with less severe acute ischemic stroke and preexisting dyslipidemia did not show a significant difference between early and delayed statin therapy to alleviate dependence at 90 days after onset," said first author, Shinichi Yoshimura, MD, PhD, from the Hyogo College of Medicine, Nishinomiya City, Japan.
Dr Yoshimura presented the findings here at the International Stroke Conference (ISC) 2017.
In addition to having lipid-lowering properties well known to help prevent stroke, statins are also seen as potentially important in improving stroke outcome.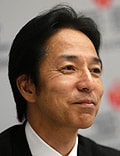 While some studies have suggested a benefit in administration of the drugs specifically during the acute phase of stroke, evidence on the issue is lacking.
To evaluate the issue, Dr Yoshimura and colleagues enrolled 270 patients with acute ischemic strokes at 13 institutes in Japan. Patients were included if they had diagnosed dyslipidemia or low-density lipoprotein cholesterol (LDL-C) levels of 100 mg/dL or higher before the stroke and were hospitalized within 24 hours of the cerebral infarction onset.
After exclusion of 14 patients, the participants were randomly assigned to receive early, within 24 hours of admission (n = 131), or delayed (n = 126), on the seventh day after admission, treatment with one of three statins: atorvastatin 20 mg/day, pitavastatin 4 mg/day, or rosuvastatin 5 mg/day.
Patients had a mean age of 70 years; 18% in the early statin group were treated with statins before admission vs 13% in the delayed treatment group.
The types of stroke were similar between the two groups: lacunar strokes in 43% of the early statin group and 44% of the delayed group, atherothrombotic strokes in 42% of the early treatment group and 43% of the delayed group, and cardioembolic strokes in 4% of the early group and 7% of the delayed group.
Patients in both groups had a median National Institutes of Health Stroke Scale (NIHSS) score of 3 at baseline.
In terms of the primary endpoint of difference in modified Rankin Scale score after 90 days, the results showed differences between the two groups that were not statistically significant (P = .70).
A secondary endpoint of median change in NIHSS score from baseline through the seventh day was also similar in both groups (P = .40).
However, the mean change in LDL-C from baseline through the 21st day or discharge was significantly greater in the early group (–65 vs –51; P = .001).
There were no significant differences in other secondary endpoints of nontraumatic cerebral or subarachnoid hemorrhage or large-vessel or peripheral artery disease requiring treatment.
Rates of new ischemic stroke were 6.9% in the early statin group vs 4.0% in the delayed group (P = .41).
Safety endpoints of death, adverse events, progression of symptoms, and musculoskeletal adverse events did not significantly differ between the two groups.
A previous study, the THRaST trial, showed early statin use in the acute phase of stroke to be associated with improved neurologic function (P < .001), major neurologic improvement (P = .003), reduction in the risk for neurologic deterioration (P < .001), and death (P = .007).
But Dr Yoshimura noted that the THRaST study included higher statin doses of up to 80 mg of atorvastatin per day and greater stroke severity, with a median NIHSS score on admission of 12.
Secondary Prevention
Bruce Ovbiagele, MD, professor and chief of neurology at Medical University of South Carolina, Charleston, and chair of the ISC 2017, agreed that the level of stroke severity in the study represented a notable limitation.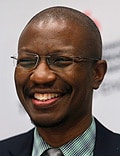 "The severity of strokes was relatively mild," he said in commenting on the study. "One would have loved to see the effect in strokes that were more severe or a dose that was more intense."
However, the significant reduction in LDL-C levels with the early treatment group was important, he said.
"A key part of recovery is really secondary prevention, so to me [the LDL] results at least tell you that a statin can get you to your goal of secondary prevention quicker, so I think there is really value in that."
Also commenting on the results, Philip Gorelick, MD, medical director of the Hauenstein Neuroscience Center and clinical professor of translational science and molecular medicine at Michigan State University College of Human Medicine, East Lansing, agreed that with milder strokes, the benefits can be more difficult to determine.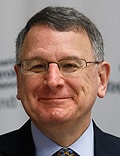 "With such a low severity of stroke, it can be hard to show a difference," he told Medscape Medical News. "If you're almost normal, how much better can you get?" he said.
Dr Gorelick noted that guidelines do already call for starting a statin early after a stroke for recurrent stroke prevention. He said the dramatic decline in LDL-C levels with the treatment may have been influenced by prestroke levels.
"They really saw a drop in the LDL cholesterol levels and that tells me that a good number were not on statins when they started, but it's hard to tell because there were small numbers in the study," Dr Gorelick said.
The study was supported by Shionogi Co Ltd. Dr Yoshimura reports research grants (significant) from Sionogi Pharmaceutical Co, Takeda, and Bristol-Meyers Squibb; speakers' bureau (modest) Mitsubishi Tanabe Pharma, Sanofi, and Bristol-Meyers Squibb; and speakers' bureau (significant) from Boehringer-Ingelheim, Otsuka Pharmaceutical, Bayer, and Pfizer. Dr Ovbiagele has been a consultant with Zenvia Pharmaceuticals. Dr Gorelick is a consultant with BrainsGate.
International Stroke Conference (ISC). Abstract LB17. Presented February 23, 2017.
For more Medscape Neurology news, join us on Facebook and Twitter
Medscape Medical News © 2017 WebMD, LLC

Send comments and news tips to news@medscape.net.
Cite this: Early Statins No Better Than Later Start After Stroke - Medscape - Mar 03, 2017.