An intervention that combines communication training for oncologists and coaching for patients regarding what questions to ask their physicians appears to be effective in improving patient-centered communication for individuals with advanced cancer, according to a study published recently in JAMA Oncology.
"Previous studies have tried to train health professionals to communicate better and also try to help patients become more active in their care," lead author Ronald M. Epstein, MD, professor of family medicine, psychiatry, oncology, and medicine and director, Center for Communication and Disparities Research, University of Rochester Medical Center, New York, told Medscape Medical News.
"Both of those have had very limited effects, so this study attempted to train doctors and also coach patients so that they would be on the same page when they met," Dr Epstein said.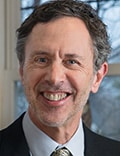 In his Values and Options in Cancer Care (VOICE) study, Dr Epstein and his group offered an in-office training course for physicians. This entailed meeting with an actor portraying the role of a patient and then having a mock office visit. After the visit, the actor would give the physician feedback on his or her communication.
In addition, the researchers trained coaches to help patients identify the most important questions to ask their oncologists during an upcoming office visit.
Patients Need to Be Coached
Dr Epstein said that cancer patients are often reluctant to question their physicians, for a number of reasons.
Asked why they wouldn't come up with questions on their own, he replied: "Interestingly, even very well-educated and well-informed patients often assume that their doctors will tell them all the information that they know, and sometimes they view asking questions as challenging the authority of the doctor, and they are shy about doing that," Dr Epstein said.
When patients do ask questions, the questions often turn out to be simple, logistic ones.
"If you look at the questions patients ask, it's things like, 'Which floor is the radiation oncology suite on?' Even though they are worried about how long they have to live and how effective the treatment might be, they often don't ask those questions," he said.
Dr Epstein and his group recruited 265 community-dwelling patients with advanced nonhematologic cancer and 38 medical oncologists. The participants were randomly allocated into intervention or control groups.
Nineteen oncologists and 130 patients were assigned to the intervention group.
The mean age of the oncologists was 44.6 years; 11 (29%) were women. The patients' mean age was 64.4 years; just more than half (55%) were women, and most (89%) were white.
The patients were enrolled between August 2012 and June 2014 and were followed for 3 years; 194 patients had participating caregivers.
Office Visits Recorded
To assess the effectiveness of the training and coaching intervention, the office visit that patients subsequently had with their doctors were audio recorded.
Trained coders then listened to the recordings for key communication skills, including the degree to which physicians encouraged patients to ask questions and the degree to which they provided meaningful responses. Their findings for both groups were compared.
In addition to oncologist-patient communication, the researchers also assessed the intervention's effect on quality of life and utilization of aggressive end-of-life treatments.
The results showed that the intervention resulted in clinically and statistically significant improvements in the primary physician-patient communication end point (adjusted intervention effect, 0.34; 95% confidence interval, 0.06 - 0.62; P = .02).
"We found that the intervention actually did make a difference in terms of communication," Dr Epstein said.
"Patients asked more questions, they asked the questions they identified as most important, and they had more discussions about treatment choices and prognosis. By and large, they were more active in the consultation," he said.
The physicians who received communication training were also very satisfied, Dr Epstein said.
"They found the interventions useful, to the degree that physicians in the control group, after we finished the study, actually wanted the training because they heard such good things about it," he added.
However, the intervention did not did not affect quality of life or use of aggressive treatments at end of life.
"The intervention was just a one-time thing with each patient, so I don't think it was powerful enough to really have a long-term effect. But our results did give us promise that if this kind of coaching and physician training were embedded in clinical practice, if it became business as usual, we might see some effect in the future, so we are encouraged by the result," Dr Epstein said.
A post hoc analysis of the patient component of the VOICE study, published in the Journal of Clinical Oncology, took a closer look at the questions patients asked their doctors.
Led by Rachel A. Rodenbach, MD, formerly at the University of Rochester Medical Center and now at University of Pittsburgh Medical Center, in Pennsylvania, the study found that compared with control participants, more than twice as many of the participants in intervention group brought up topics that were suggested to them during their coaching.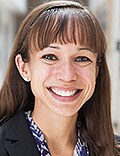 The study employed a question prompt list. "The question prompt list is a list of questions that patients are given," Dr Rodenbach told Medscape Medical News.
"Our analysis showed that 70.2% of the intervention group brought up the question prompt list–related topics during their office visits compared with 32.6% of controls, which was significant, with a P value less than .001," Dr Rodenbach said.
Patients in the intervention group were nearly three times more likely to ask about prognosis (16.7% vs 5.8%; P = .03).
"Other studies have looked at this and each study comes up with its own question prompt list, and the questions are generally derived from patient interviews and focus groups. These lists can range anywhere from 10 questions to 200 questions. Ours has 30 questions, but not all of them may be relevant for all patients. Every patient is going to be different. The hope is that each patient can select a number of questions that is relevant to them at that particular time frame," she said.
The list prompts patients to ask about their treatment options; whether treatment will help them live longer, slow down their cancer, or get rid of symptoms such as pain; what the best- and worst-case scenarios are; whether they should consider stopping their anticancer treatments; how they will know when they might need to consider hospice; and what is likely to happen at the very end.
Patients were also coached to think about what they want their doctor to know about them, to better help their care. The prompt list offered these suggestions:
I want to know the pros (benefits) and cons (side effects) of the treatments I'm getting.

I can deal with the truth about my condition.

I don't know what to tell my family.

I worry that I'm going to suffer.

I worry that if I stop treatment, you might not be my doctor anymore.

I hate being dependent on others.

I would rather not discuss how much longer I have left.

When the time comes, I'd prefer to die at home.

I am afraid of dying.
Room for Improvement
"Our intervention increased the likelihood that patients would choose topics or ask questions about prognosis nearly threefold, so that increase went from 6% to 16%. It's arguable that 16% is still a pretty small number," Dr Rodenbach said.
"So, even when patients are offered the options of what questions to ask, most patients still choose not to prioritize questions about prognosis," she said.
Most patients with advanced cancer are still misinformed about their prognosis, and more intensive steps are needed to promote end-of-life discussions, Dr Rodenbach said.
"This is something I feel very passionate about. I'm very early on in my career right now, so I come in with a slightly naive view. I think that this study was a really great step in the right direction, but we need to find ways to more fully engage the public to have conversations before they are critically ill, about what their values and wishes are when they are facing death," she said.
"I think that this study offers, unfortunately, a Band-Aid solution to a problem that runs a lot more deeply and extensively in Western society. Death is oftentimes a taboo topic, and it shouldn't be. This analogy isn't perfect, but saying the word 'death' is like the word 'Voldemort' from Harry Potter. We all know it's there, but we don't say the word, because it triggers so much anxiety. And that's human. It's a shared experience that we are all going to go through, but we just aren't having conversations about it. It's super scary for everybody involved, but being able to talk about death leads to better decisions at the end of life that are more consistent with patients' values," Dr Rodenbach said.
There is often discordance about patients' and oncologists' understanding of the prognosis, she added.
"Patients tend to be much more optimistic about their prognosis than their oncologists, and oncologists are much more realistic about what the actual prognosis is. This makes complete sense, but the aspect of hope is also important, and we can't have people give up hope. So I think that continuously encouraging and supporting both oncologists and patients, just to have them check in with each other continuously throughout the course of the patient's illness, is very important, much better than each party waiting for the other to start a conversation on these important issues. Many office visits are focused on how the patient is doing in terms of the side effects of chemo and other treatments, and from my experience, the conversations don't go a lot beyond that unless there is a trigger," Dr Rodenbach said.
In an editorial that accompanied the VOICE study, Hilde M. Buiting, PhD, from the Antoni van Leeuwenhoek Hospital, Amsterdam, the Netherlands, and colleagues write that the results of the study appear at first glance promising.
Improving communication with "sophisticated interventions is not the only approach," the editorialists write. "Improving physician-patient communication also requires a switch in mindset."
For example, humanizing aspects, those that are universal and essential for all people, regardless of the stage of their disease, need to be incorporated into communication, Dr Buiting told Medscape Medical News.
Physicians must practice flexibility, she added. "By this we mean that it is better not to have any assumptions beforehand about patients' wishes and just see which topics the patient comes up with."
The editorialists also state that the increasing number of anticancer treatment options will cause the "curative-palliative dichotomy in oncology" to fade away.
"The strict line between curative and palliative is becoming less severe. We believe because incurable cancer is becoming much more of a chronic disease, it is more difficult to speak about either a palliative or curative patient," Dr Buiting said.
She added that optimizing doctor-patient communication requires the creation of some distance "to better see what is the real, underlying wish of these patients."
The studies were supported by the National Cancer Institute. Dr Epstein and Dr Rodenbach have disclosed no relevant financial relationships. Dr Buiting receives an unrestricted grant from Janssen and a grant from Ars Donandi to explore patients' and doctors' experiences with chronic progressive disease.
JAMA Oncol. doi: 0.1001/jamaoncol.2016.4373. Abstract; Editorial
J Clin Oncol. doi: https://dx.doi.org/10.1200/JCO.2016.68.5651. Full text
Follow Medscape Oncology on Twitter for more cancer news: @MedscapeOnc
Medscape Medical News © 2017 WebMD, LLC

Send comments and news tips to news@medscape.net.
Cite this: Coaching Program Gives Cancer Patients a VOICE in Their Care - Medscape - Mar 02, 2017.