HOUSTON, Texas — Nimodipine, a calcium-channel blocker with known efficacy in the prevention of complications from subarachnoid hemorrhage, falls short in preventing cognitive decline following acute stroke, new research shows.
"Vascular mild cognitive impairment in acute ischemic stroke patients might not benefit from nimodipine in prevention of cognitive function decline, when treated within 1 week after the onset of stroke," lead author Huaguang Zheng, MD, from Capital Medical University, at Beijing Tiantan Hospital, China, told delegates here.
The results were presented here at the International Stroke Conference (ISC) 2017.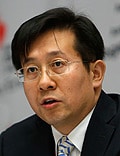 Vascular mild cognitive impairment is very common following acute stroke, occurring in as many as 50% of patients during the 3 months after the stroke, and 30% to 50% of those patients will develop vascular dementia within 5 years, Dr Zheng explained.
Meanwhile, no known therapy has been shown to be effective in preventing vascular dementia.
With some previous research showing the potential of nimodipine in the prevention of vascular dementia, Dr Zheng and colleagues sought to further evaluate the effects.
For the study, they enrolled 704 acute stroke patients with mild cognitive impairment at 23 sites in China. The patients were randomly assigned to receive treatment with 30 mg nimodipine three times per day (n = 329) or placebo (n = 325). Treatment was administered within a week of the stroke onset.
Of 476 patients who completed the 6-month follow-up and were involved in the final analysis, there were no significant differences between the two groups in terms of the primary endpoint of cognitive function, assessed by change in Mini-Mental State Examination (MMSE) scores from baseline to 6 months, or vascular Alzheimer's disease assessment (V-ADAS) (P = .15 and P = .88, respectively).
The secondary outcome of change in Montreal cognitive assessment score (MoCA) or the frontal assessment battery test also did not significantly differ between the treatment and placebo groups.
A closer look at various specific cognitive domains did show some improvement in abstraction on the MoCA scale and orientation in the V-ADAS-cog scale in the nimodipine group compared with the placebo group (both P < .05).
While a subgroup analysis showed no differences in improvement in cognitive function in any particular group treated with nimodipine, a previous study showed some benefits in patients with subcortical vascular dementia.
In that study, published in the Journal of the Neurological Sciences in 2000, patients with subcortical vascular dementia who were treated with nimodipine showed improvement in most neuropsychological tests and functional scales compared with patients receiving placebo.
Another study, published in Stroke in 2005, showed treatment with nimodipine to be associated with a significantly lower change in MMSE scores from baseline compared with placebo (P < .01).
In terms of subarachnoid hemorrhage, early treatment with nimodipine has been shown to reduce the severity of neurologic deficits associated with vasospasm.
Dr Zheng noted that ongoing research into the issue will include evaluation of MRI of stroke patients after nimodipine treatment.
"With no effective treatment for vascular dementia following stroke, the most important thing for us to consider is prevention in the early stages, particularly among those with a higher risk," he said.
In commenting on the study, Mark J. Alberts, MD, chief of neurology at Hartford Hospital and head of the Hartford Healthcare Neuroscience Institute, Connecticut, said with the high occurrence of vascular dementia after stroke — and lack of treatments — the study is a worthwhile effort.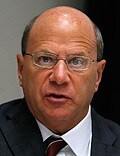 "Besides its effect on lowering blood pressure, there is some data that nimodipine could have a neuroprotective effect — in other words protecting neurons from dying from any number of processes, so from that standpoint it was reasonable to investigate this, and [the research] may continue," he said.
"Dementia or cognitive impairment after stroke are common and, on a broader level, the [investigation of] the causes of dementia, particularly with Alzheimer's disease, is a very active issue."
The vascular theory for dementia suggests that vascular disease results in reduced blood flow to the brain, leading to neurons dying and subsequent dementia, he explained.
"What we need to offer patients is, first, control of vascular risk factors, including high blood pressure, diabetes, smoking, high cholesterol, because those are all underlying diseases that can increase the risk of stroke," Dr Alberts said.
"In the setting of having a stroke, you lose two million neurons a minute and it's clear most of us cannot afford to lose that many."
Dr Zheng received a grant from the National Key Technology Research and Development Program of the Ministry of Science and Technology of China. The study was funded in part by Bayer HealthCare Pharmaceuticals China. Dr Alberts has disclosed no relevant financial relationships.
International Stroke Conference (ISC) 2017. Abstract LB7. Presented February 23, 2017.
For more Medscape Neurology news, join us on Facebook and Twitter
Medscape Medical News © 2017 WebMD, LLC

Send comments and news tips to news@medscape.net.
Cite this: Nimodipine Does Not Prevent Cognitive Decline After Stroke - Medscape - Feb 28, 2017.