Where Does Responsibility Start and End?
The handoff of a patient from one physician to another has long been a weak link in the chain of care that can lead to patient injury and a malpractice suit. Vital information routinely falls through the cracks, and physicians are often confused about who is responsible for follow-up.
Although patient safety experts say that significant progress has been made in recent years, thousands of patients are still being injured. Malpractice insurers are paying out billions of dollars in awards and settlements because of preventable errors.
In fact, some malpractice insurers would subscribe to the quote, "The single biggest problem in communication is the illusion that it has taken place," said Irish playwright George Bernard Shaw.
CRICO Strategies, a research and analysis division of the company that insures Harvard-affiliated hospitals, analyzed more than 23,000 medical malpractice claims.[1] Just about 30% of the cases include a breakdown in communication, according to its 2015 report. There were more than 7100 cases "in which facts, figures or findings got lost between the individuals who had that information and those who needed it." There were more than 1700 deaths and $1.7 billion in malpractice payouts examined in the study.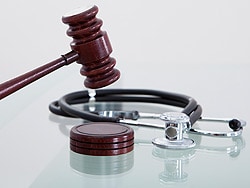 More than one half (57%) of the cases "reflect miscommunication between two or more health care providers. Slightly less (55%) reflect miscommunication between providers and patients."
"Communication difficulties are not isolated to providers lacking 'people skills' or patients with language or comprehension deficits," said Heather Riah, CRICO Strategies' assistant vice president. "Nor is the problem exclusive to communication that is misspoken or misunderstood. Errors often occur because information is unrecorded, misdirected, never received, never retrieved, or ignored. Every mode and system by which patients and caregivers share health-related information is vulnerable to failure."
"The biggest vulnerability is the void of information that the current provider passes on, or a misunderstanding in the information received by the subsequent physician," said Dana Siegal, RN, CRICO's director of patient safety. Once the handoff has occurred, is there clarity regarding who will own the patient for the next step?
"For example, a patient sees his primary doctor with complaints of indigestion. That doctor makes a referral to a gastroenterologist, sends along his findings, tests, et cetera. The specialist performs an endoscopy. Who's in charge after that? Who does the patient call for medication refills and follow-up? When we don't close the loop on the referral process, avoidable mistakes occur," said Siegal.
Medscape Business of Medicine © 2017 WebMD, LLC

Any views expressed above are the author's own and do not necessarily reflect the views of WebMD or Medscape.
Cite this: Mark Crane. Malpractice Dangers in the Patient Handoff - Medscape - May 17, 2017.