HOUSTON, Texas — Patients who resume oral anticoagulation treatment after a primary intracerebral hemorrhage (ICH) show significantly improved outcomes, such as decreased mortality and improved functional outcomes, regardless of whether the hemorrhage is in the lobar region of the brain or not, a new meta-analysis shows.
"We found that oral anticoagulation therapy resumption after both lobar and nonlobar ICH was associated with decreased mortality risk, improved functional outcome, and decreased ischemic stroke risk," said primary investigator, Alessandro Biffi, MD, from Center for Human Genetic Research, Massachusetts General Hospital in Boston.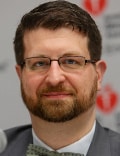 "These findings strongly support the need for clinical trials of oral anticoagulation therapy resumption and outcome after primary ICH."
Their results were presented here at the International Stroke Conference (ISC) 2017.
Higher Recurrence
Resumption of anticoagulation after ICH is a "therapeutic dilemma in post-ICH care," the authors write, particularly for lobar hemorrhage. Hemorrhage in the lobar regions of the brain, including the cortex, are more closely related to cerebral amyloid angiography and therefore have a higher recurrence rate, Dr Biffi explained. Nonlobar hemorrhages represent a more direct manifestation of hypertensive small vessel disease.
Most previous studies on oral anticoagulation therapy did not factor in the distinction of lobar vs nonlobar ICH when looking at functional outcome after resumption of oral anticoagulation therapy, they note.
To look at this question, Dr Biffi and colleagues conducted a meta-analysis of three studies: a multicenter study on ICH and oral anticoagulation therapy conducted in Germany (n = 542), a longitudinal primary ICH study conducted in Boston (n = 268), and the multicenter Ethnic/Racial Variations of Intracerebral Hemorrhage (ERICH) study (n = 217).
For their analysis, they identified 641 patients in the studies with nonlobar hemorrhages and 386 with lobar hemorrhages, all of whom were previously receiving anticoagulant therapy.
Of those patients, 179 (28%) with nonlobar and 88 (23%) with lobar hemorrhages resumed oral anticoagulation.
The multivariate analyses showed that oral anticoagulation resumption was associated with a decreased mortality rate in patients with nonlobar hemorrhage (hazard ratio [HR], 0.22; confidence interval [CI], 0.16 - 0.30), as well as lobar hemorrhage (HR, 0.25; CI, 0.17 - 0.38; both P < .0001) after 1 year.
The resumption of anticoagulation was also associated with improved functional outcome in those with nonlobar hemorrhages (HR, 5.12; CI, 3.86 - 6.80; P < .0001) as well as in those with a lobar hemorrhage (HR, 4.89; CI, 3.25 - 7.36; P < .0001), also after 1 year.
The discharge modified Rankin Scale (mRS) score was associated with oral anticoagulation therapy only in patients with lobar ICH (oral anticoagulation: median, 3.5 [interquartile range, 3 – 5]; no oral anticoagulation therapy: median, 4.0 [interquartile range, 3 – 5]; P = .011).
Dr Biffi noted that the group is continuing to gather more data looking at specific patterns.
Critical Issue
Commenting on the study, Mark J. Alberts, MD, chief of neurology at Hartford Hospital and head of the Hartford Healthcare Neuroscience Institute, in Hartford, Connecticut, underscored that the study addresses critical issues in stroke treatment.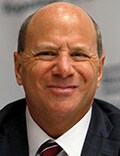 "This is one of the most vexing issues in vascular neurology these days because we know the substrate, which is patients in atrial fibrillation, are at exceedingly high risk for one or more strokes, especially recurrent strokes," he said.
"And as the population gets older there will be more people with atrial fibrillation and more having ischemic and hemorrhagic strokes.
"The challenge with observational studies, however, is that there is huge ascertainment bias because physicians are going to do what they think is in best interest of patients."
Dr Alberts noted that a new generation of novel oral anticoagulants helps improve the treatment options, however.
"I agree that the introduction of the novel oral anticoagulants is a huge game changer because the one thing we all agree on is [those drugs] do have a reduced risk of cerebral hemorrhage compared to warfarin and vitamin K antagonists.
"So we need data from prospective randomized controlled trials to find out what the best approach is going forward. There are so many variables, so we need data from well-defined studies."
The authors and Dr Alberts have disclosed no relevant financial relationships.
International Stroke Conference (ISC) 2017. Abstract LB6. Presented February 23, 2017.
Medscape Medical News © 2017 WebMD, LLC

Send comments and news tips to news@medscape.net.
Cite this: Resuming Oral Anticoagulation Benefits Even After Lobar ICH - Medscape - Feb 24, 2017.