Postmenopausal hormone therapy (HT) appears to be neither risk-inducing nor neuroprotective when it comes to Alzheimer's disease (AD), suggests new research.
Twenty-year data from more than 8000 women who participated in a Finnish osteoporosis study showed no significant link between taking postmenopausal estrogen and an increased or decreased risk for AD.
Although AD risk was reduced in the subgroup who reported taking HT for more than 10 years, this association was not significant in the registry data.
In other words, the study "did not provide strong evidence that taking hormone therapy can protect women from Alzheimer's disease," lead author, Bushra Imtiaz, MD, Department of Neurology at the University of Eastern Finland in Kuopio, said in a release.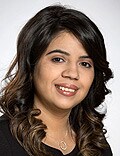 "HT may be prescribed for shorter duration to women who actually need it for menopausal symptoms but should not be prescribed solely for prevention of dementia or AD," she told Medscape Medical News.
The findings were published online February 15 in Neurology.
"Conflicting Results"
"Neuroprotective effects of estrogen have been observed in experimental animals, but clinical trials on postmenopausal hormone therapy…use have not been successful," write the researchers.
As reported by Medscape Medical News, several past studies have shown no effect on cognition after postmenopausal women took HT.
"Observational studies support use of HT against AD if initiated around menopause in some but not all studies," the investigators write. "Similarly, registry-based studies have yielded conflicting results."
For the current study, the researchers sought to investigate these issues in "a longitudinal prospective cohort, while taking into account various socioeconomic and lifestyle-related AD risk factors."
The population-based Kuopio Osteoporosis Risk Factor and Prevention trial was created in 1989. It originally included 13,100 women aged 47 to 56 years who responded to a mailed questionnaire.
The current analysis included the 8195 women who also completed 20-year follow-up questionnaires.
The Finnish special reimbursement register was used to verify AD diagnoses (the main outcome). Dementia was determined by using the National Hospital Discharge register.
HT use was determined by self-report on the questionnaires and by prescription register data, which defined HT as estrogen with or without progesterone and excluding oral contraceptives.
No Strong Associations
At the 20-year time point, 227 of the participants had developed AD (average age, 72.3 years).
In the register data (after adjustment for many factors, such as age, body mass index, alcohol use, smoking status, and physical activity), estrogen use after menopause was not significantly associated with risk for AD (hazard ratio [HR], 0.92; 95% confidence interval [CI], 0.68 - 1.2). There was also no significant link in the self-report data (HR, 0.99; 95% CI, 0.75 - 1.3).
"Sensitivity analyses with any dementia as an outcome produced similar results," write the investigators.
In the women who self-reported long-term HT use, the HR for AD compared with those who did not take this type of therapy was a significant 0.53 (95% CI, 0.31 - 0.91; P = .02). However, registry data for 10-year use did not find a significant reduction in AD risk.
In the release, Dr Imtiaz noted that the different findings could have occurred because the two types of data were obtained in different time periods, with the register-based use starting after 1995.
Still, the investigators note that the significant finding "indirectly favors the effectiveness of HT if started in the early postmenopausal period (critical window theory)."
Study limitations included that self-reports are often subject to recall bias and that the researchers couldn't control for a genetic predisposition to AD.
"Our results based on 2 decades of follow-up of a large homogenous population did not provide strong evidence for a protective association between postmenopausal HT use and AD or dementia," conclude the investigators.
Benefit "May Depend on Timing"
Last month, findings from the MEDALZ study by Dr Imtiaz and colleagues were published online in Maturitas. The population-based trial comprised 230,580 women and showed an increased risk for AD among those who used estrogen (odds ratio [OR], 1.10) or progestogen (OR, 1.13).
Although long-term use of progestogen or combination HT was not associated with AD risk (OR, 1.0), use of estrogen for more than 10 years was protective against the disease (OR, 0.91).
In their study of 731 women published online in December 2017 in the Journal of Alzheimer's Disease, the investigators found that use of HT for more than 5 years, "especially use of estradiol alone among women having hysterectomy with bilateral oophorectomy," was associated with better episodic memory in one register's data.
The overall evidence in this study wasn't strong for the protective effect of estradiol, but "improved global cognition among long-term users suggests that long-term postmenopausal HT may be beneficial for some cognitive domains," the investigators wrote in that report.
Dr Imtiaz recently combined the findings from these studies in her doctoral thesis.
"The protective effect of hormone therapy may depend on its timing: it may have cognitive benefits if initiated at the time of menopause when neurons are still healthy and responsive," she said in a release.
The study is supported by a Kuopio Osteoporosis Risk Factor and Prevention grant and by the European Regional Development Fund, the Academy of Finland and Center for Innovative Medicine, the Finnish Cultural Council, and the Doctoral Program of Molecular Medicine at the University of Eastern Finland. The study authors have disclosed no relevant financial relationships.
Neurology. Published online February 15, 2017. Full text
Follow Deborah Brauser on Twitter: @MedscapeDeb. For more Medscape Neurology news, join us on Facebook and Twitter
Medscape Medical News © 2017 WebMD, LLC

Send comments and news tips to news@medscape.net.
Cite this: No Harm, No Benefit for Alzheimer's From Postmenopausal Hormone Therapy - Medscape - Feb 23, 2017.