HOUSTON, Texas — Flow diversion therapy with the Pipeline Embolization Device (PED; Medtronic), used in the treatment of large aneurysms, now shows high rates of occlusion success in the treatment of small or medium-sized intracranial aneurysms, with low complication rates, researchers are reporting.
"Our findings demonstrate that the Pipeline Embolization Device is an effective and safe way to treat patients with small aneurysms, with a high occlusion rate at 1 year, low morbidity and low mortality, with no recurrence of the aneurysm," said lead investigator, Ricardo Hanel, MD, PhD, neurovascular surgeon with Lyerly Neurosurgery at Baptist Medical Center, Jacksonville, Florida, in presenting the findings here at the International Stroke Conference (ISC) 2017.
PED is currently approved by the US Food and Drug Administration (FDA), indicated for the treatment of large/giant intracranial aneurysms larger than 10 mm in the internal carotid artery (ICA), with high rates of patients achieving sustained, complete occlusion, the researchers note.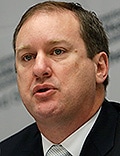 While often used off-label in the treatment of smaller aneurysms, research is lacking on results in these lesions. The current study, dubbed the PREMIER prospective trial, sponsored by Medtronic, is the first of its kind to assess the flow diverter for small or medium wide-neck aneurysms, Dr Hanel said.
For the PREMIER prospective trial, Dr Hanel and colleagues evaluated the treatment efficacy of flow diversion in 141 patients with unruptured, intracranial aneurysms. The aneurysms were 12 mm or less and were located in the ICA or vertebral artery segment up to and including the posterior inferior cerebellar artery.
Patients had a mean age of 54.6 years, and 87.9% were female. Their mean aneurysm maximal diameter was 5.0 mm and 84.4% of aneurysms were smaller than 7 mm. In terms of morphology, 96.5% were saccular, including 84.4% sidewall, while 3.5% were fusiform.
As many as 95% of aneurysms were on the ICA, with 64.2% of those on the ophthalmic segment.
Therapy resulted in technical success in nearly all — 99.3% (140 of 141) — patients, with a mean time from skin incision to closure of 87.6 minutes.
Most aneurysms (92%) were treated with a single device. In the 1-year follow-up, 83.5% of patients had complete occlusion without significant stenosis or retreatment, while 16.5% did not occlude for various reasons. Analysis of those patients showed 8% (11 patients) had a residual aneurysm, 5.8% (8 patients) had a residual neck failure, 2 had more than 50% stenosis, and 3 had target aneurysm retreatment. Dr Hanel noted that the 2 with 50% stenosis did have complete occlusion.
In terms of safety, there were 2 events in the first 30 days (1.4%), both involving patients with a distal hemorrhage resulting in major strokes, and 1 of the patients died.
In the 30-day to 1-year follow-up, there was one additional event, an ischemic stroke that Dr Hanel said resulted when the patient discontinued the antiplatelet regimen of aspirin and clopidogrel. Dr Hanel noted that the recommended antiplatelet regimen consists of 3 months of aspirin and clopidogrel, followed by aspirin alone.
Combined, the safety outcome representing the rate of major stroke in the territory supplied by the treated artery or neurologic death at 30 days and 1 year after the procedure was 2.1%.
One additional patient had an asymptomatic hemorrhage in the follow-up that did not qualify as a major event.
Commenting on the study, Ralph L. Sacco, MD, told Medscape Medical News that, as opposed to larger aneurysms, smaller ones can represent more of a therapeutic challenge in terms of how to treat.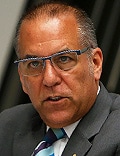 "The biggest issue for us is whether we should or should not treat small aneurysms that are less than 12 mm," said Dr Sacco, who is professor and Olemberg Chair of Neurology and executive director of the McKnight Brain Institute and chief of neurology, Jackson Memorial Hospital, Miami, Florida.
"Some argue that under 7 mm we should just watch. "What this study shows is if we do decide to treat, the Pipeline can work with those kinds of aneurysms, but whether we treat is nevertheless a big question."
In looking at the driving factors for treatment, the current study showed that the top factor was patient preference, in as many as 63.1% of cases.
Other factors included hypertension as a risk factor (47.5%); a relatively large percentage of patients were smokers (28.4%).
Whereas other options for treatment of small aneurysms can include coiling or clipping, those approaches are typically not options in wide-necked aneurysms, such as those evaluated in this study.
The PED device works by placing a mesh in place that promotes establishment of a thin inner layer of endothelial cells to grow and patch the aneurysm from within.
"That's the beauty of it," Dr Hanel said. "It allows the patients' own body to heal the patch and fix the aneurysm."
He said the study findings make the case for favorable results when used to treat smaller aneurysms. "We had with no intraoperative aneurysm ruptures, no delayed aneurysm ruptures at a 1-year follow-up, and not a single event in terms of bleeding of the aneurysm on the first year," he concluded. "The retreatment rate was 2.2% with an 83.5% occlusion rate."
Dr Hanel noted that further 2- and 3-year results are in the works, and the company plans to seek FDA approval for an additional indication for use of the PED with small/medium aneurysms.
The study was sponsored by Medtronic. Dr Hanel is a consultant for Medtronic. Dr Sacco has disclosed no relevant financial relationships.
International Stroke Conference (ISC) 2017. Abstract LB3. Presented February 22, 2017.
Medscape Medical News © 2017  WebMD, LLC

Send comments and news tips to news@medscape.net.
Cite this: PREMIER: Flow Diversion Effective for Small Aneurysms - Medscape - Feb 22, 2017.