Practicing simple meditation or listening to music may help reverse early memory loss in adults with subjective cognitive decline (SCD), according to the results of a pilot study.
SCD, in which people feel that their memory is becoming impaired, may be a harbinger of Alzheimer's disease, the researchers, led by Kim E. Innes, PhD, from West Virginia University, Morgantown, write an article published online January 18 in the Journal of Alzheimer's Disease.
Intervening at this early stage may slow the progression to Alzheimer's disease, Dr Innes and her colleagues suggest.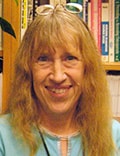 "The early intervention period is really important because there is less burden of neurodegenerative changes. Meditation or listening to music are cost-effective, easy for people to do, noninvasive, and have no side effects, and yet they are nonstigmatizing interventions for improving memory, cognition, as well as stress, mood, sleep, and quality of life," Dr Innes told Medscape Medical News.
Dr Innes and her group randomly assigned 60 adults to take part in either a Kirtan Kriya meditation program or a music listening program.
All of the participants had SCD. Their ages ranged from 50 to 84 years (mean, 61 years). Most were women (85%) and non-Hispanic white (93%).
The study participants were trained to perform Kirtan Kriya meditation. Both groups were instructed to practice 12 minutes a day for 3 months and to then practice at their discretion for the following 3 months.
At baseline, 3 months, and 6 months, the researchers measured memory and cognitive function using the Memory Functioning Questionnaire (MFQ), the Trail Making Test (TMT-A/B), and the Digit Symbol Substitution Test (DSST).
At 3 months, both groups showed marked and significant improvements in memory and cognitive performance (MFQ, DSST, TMT-A/B, P ≤ .04) relative to baseline.
These gains were maintained or improved at 6 months (for all, P ≤ .006), Dr Innes said.
"We are very excited about these findings, and we are hoping to continue working in this area and have a much larger, longer-term trial planned," she said.
Pros and Cons
Dean M. Hartley, PhD, director of science initiatives at the Alzheimer's Association, Chicago, Illinois, who was asked to comment on this study by Medscape Medical News, said that this pilot study is showing, as other studies have, that lifestyle measures could possibly modify risk, or, if people are developing Alzheimer's, possibly slow it down or stop it altogether.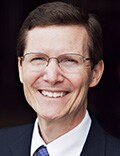 "This study goes along with multiple studies that have been done before to show that meditation is effective in lowering distress. The American Heart Association endorses meditation because it can reduce hypertension, and one of the things that is important for us is we do believe a healthy heart is a healthy brain, so we can certainly see connections here," Dr Hartley said.
The lack of a control group and short follow-up time are two negatives about the study, he said.
"Not every individual is their own control. The authors did baseline testing to see how participants progressed, but 6 months is a very short time to see people change from a cognitive impairment point of view. What is the benefit over time? Will the participants transition from mild cognitive impairment to possible Alzheimer's or other dementias?" Dr Hartley said.
Another shortcoming was that the study population is not reflective of the general population.
"It's about 85% female and 93% non-Hispanic white. We do need more studies in women, since two thirds of the people living with Alzheimer's today are women, so that is a good thing, since a lot of other previously published clinical trials are often done in white males," Dr Hartley said. "But if you are going to generalize the findings to the overall community, then you have to know how these results translate to African Americans, who are at two times higher risk for Alzheimer's, and how they translate to Hispanics, who are at one and a half times greater risk than whites for getting Alzheimer's."
The use of SCD as a criterion for early memory loss is still evolving, he said.
"Subjective memory complaints, the idea that an individual may have a sense that their memory has deteriorated, probably does occur fairly early in Alzheimer's. We are developing better ways to validate what are subjective memory complaints, but it is still a new, evolving area, and we will need better documentation. Was the success of the intervention due to a placebo effect? Did participants get better because they thought they were getting better? When you look at the data tables on results of the standardized tests, they are not as robust as the information about the subjective memory complaints," Dr Hartley noted.
Still, nonpharmacologic interventions are at least safe, he noted. "At least music and meditation are not going to put people in jeopardy. So even though we do not have the data to say conclusively that they work, at least they do no harm."
This work was supported by the National Institutes of Health, the Alzheimer's Research Prevention Foundation, and West Virginia University. Dr Innes has disclosed no relevant financial relationships. Dr Hartley is an employee of the Alzheimer's Association.
J Alzheimers Dis. Published online January 18, 2017. Abstract
Medscape Medical News © 2017 WebMD, LLC

Send comments and news tips to news@medscape.net.
Cite this: Music and Meditation May Slow Cognitive Decline - Medscape - Feb 01, 2017.