Eating an egg a day is not linked to an increased risk for memory problems and may even improve cognitive performance, new research suggests.
In a cohort of almost 2500 men from Finland, neither high egg intake nor high dietary cholesterol was significantly associated with the development of dementia or Alzheimer's disease (AD) after 22 years of follow-up — in the full group as well as in those who specifically carried the APOE ε4 gene variant.
In addition, egg consumption was associated with significantly better scores on language and frontal lobe functioning tests at 4-year follow-up visits, according to results published online January 4 in the American Journal of Clinical Nutrition.
This latter finding was particularly interesting and somewhat surprising, coinvestigator Jyrki K. Virtanen, PhD, adjunct professor in nutritional epidemiology at the University of Eastern Finland in Kuopio, told Medscape Medical News.

But he's not ready to suggest clinicians should recommend eggs to their patients.
"Instead, I think these findings are telling us more that egg intake doesn't seem to be harmful. One egg per day may be neutral or may even have some benefit," said Dr Virtanen.
However, Keith Fargo, PhD, director of scientific programs and outreach for the Alzheimer's Association, said in a statement sent to Medscape Medical News that "while this study has some strengths," it should not be considered definitive.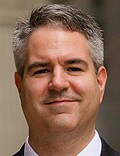 "While the combined evidence suggests that a heart-healthy diet may contribute to reducing risk for cognitive decline and dementia, people should take care not to make decisions about food and nutrition based on a single study," said Dr Fargo.
More From the KIHD Study
The investigators examined a cohort of 2497 participants from the ongoing, all-men Kuopio Ischemic Heart Disease Risk Factor (KIHD) study. All were aged 42 to 60 years during baseline exams, which were conducted between 1984 and 1989.
Four-day food records were used to determine dietary intake, and Finnish health registers were used to determine dementia and AD status.
APOE ε4 status was available for 1259 of the men, which was important because approximately 30% of the population of Finland are carriers, note the researchers. Thirty-three percent of the study participants were carriers of the allele.
In addition, 480 participants underwent cognitive performance tests at 4-year follow-up.
During a mean follow-up of 21.9 years, 337 men received a diagnosis of dementia and 226, of AD. The mean energy-adjusted intake of cholesterol was 401 mg/day and the mean egg intake was 32 g/day, which included eggs used in recipes and in mixed dishes.
The adjusted hazard ratio (HR) for incident dementia was 0.90 (95% confidence interval [CI], 0.79 - 1.02) for each intake of 100 mg of cholesterol per day and was 0.89 (95% CI, 0.78 - 1.01) for each additional egg half (27 g/day).
For incident AD, the participants in the highest quartile of cholesterol intake (>458 mg/day) had an HR of 0.79 (95% CI, 0.53 - 1.19) vs the lowest quartile (<331 mg/day). The HR for the highest vs lowest quartile of egg intake (>43 vs <14 g/day) was 0.85 (95% CI, 0.59 - 1.23).
None of these associations with dementia or AD was statistically significant.
Although the HRs for incident dementia and AD were 1.97 and 2.27, respectively, for the APOE ε4 carriers vs the noncarriers, the phenotype did not modify the egg- or cholesterol-intake associations.
Eggs and Cognitive Improvement
Four years after baseline, the tertile that averaged an egg intake of more than 32 g/day showed a significantly better performance on the Trail Making Test and the Verbal Fluency Test (P for trend = .04 and .03, respectively), with greater improvements shown with each additional 0.5 egg/day.
However, no significant associations were found between any of the cognition tests and baseline dietary cholesterol levels.
Overall, the investigators write that the study showed "no indications of a relation" between cholesterol or egg intake and risk for dementia or AD. "Instead, our results suggest that moderate egg intake may have a positive association with certain areas of cognitive performance."
Still, they note that the results need to be replicated in a more diverse population. Dr Virtanen added that it's also important to investigate whether there's a threshold for the amount of eggs that should be eaten.
"We didn't have enough people who ate several eggs per day, so we couldn't investigate that," he said. "However, one egg per day seems to be quite safe."
When asked if the investigators examined whether the participants who ate more eggs also practiced healthier habits, such as exercising more, Dr Virtanen said they found "no association between egg consumption and better or worse lifestyle, so that doesn't explain these findings."
As for whether the results may be generalizable to women, he admitted that the study's inclusion of only men is one of its biggest limitations. "Is it generalizable? That's difficult to say and I wouldn't dare to make any guesses about that."
Questions Left Unanswered
"It has become increasingly clear that people can reduce their risk of cognitive decline, and possibly dementia, as they age by making adjustments to exercise, diet, and other risk factors," said Dr Fargo when invited to comment.
He added that the Alzheimer's Association offers tips on ways to possibly reduce the risk for cognitive decline in their "10 Ways to Love Your Brain" report, which is available on their website.
"Still, work remains to be done to fully understand the details about nutritional impact on dementia risk," he said.
Dr Fargo noted that although the organization "applauds efforts in this direction," the current study has several limitations, including that egg and cholesterol intake were assessed only at baseline. This means that there was no way to know whether the dietary patterns changed during the long stretch leading up to the 22-year follow-up.
"While this study adds to the scientific literature on the topic, it does not fully answer questions about the health impact of egg and cholesterol consumption," he concluded.
The KIHD project "was funded by a large number of research grants" given to study author Jukka T, Salonen, University of Helsinki, Finland. But Dr Virtanen reported that there was no industry funding, including nothing from egg boards. One study author is the chief executive officer of MAS-Metabolic Analytical Services Oy. The other study authors and Dr Fargo have disclosed no relevant financial relationships.
Am J Clin Nutr. Published online January 4, 2017. Abstract
Follow Deborah Brauser on Twitter: @MedscapeDeb. For more Medscape Neurology news, join us on Facebook and Twitter
Medscape Medical News © 2017  WebMD, LLC

Send comments and news tips to news@medscape.net.
Cite this: Eggs, High Dietary Cholesterol Not Linked to Increased Risk for Dementia, Alzheimer's - Medscape - Jan 27, 2017.