Although 2016 ended with the failure of yet another antiamyloid agent for Alzheimer's disease (AD), the field is pushing ahead in 2017. The majority of late-phase clinical trials continue to address amyloid despite increasing pressure to look for other therapeutic targets.
In December, the phase 3 EXPEDITION trial, which tested the monoclonal antibody and antiamyloid agent solanezumab (Eli Lilly & Co) failed to meet its primary endpoint of slowing cognitive decline in mild AD.
It was one of several failed clinical trials of antiamyloid agents that have not lived up to their initial promise as effective treatments for AD. And just as they have in the wake of many of these trials, some researchers in the Alzheimer's community ask whether this might finally be the end of the amyloid hypothesis.
"The field and certainly people who have loved ones with Alzheimer's disease are always disappointed when there is a trial like [the solanezumab trial] that doesn't meet its primary endpoint," Keith Fargo, PhD, director of scientific programs and outreach at the Alzheimer's Association, told Medscape Medical News.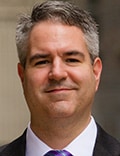 "On the other hand, I think there is still a tremendous enthusiasm about amyloid-directed therapy, and solanezumab is still being studied in three other ongoing trials," he added.
Some experts believe the failure of the EXPEDITION trial may be attributable to patient selection. The 2100 participants in the 18-month placebo-controlled trial had mild AD at study entry, and the speculation is that drug treatment may have come too late in the game.
"One of the important things we've learned about amyloid is it begins to build up in the brain very early in relation to the onset of symptoms, maybe as much as 15 years before symptoms begin to show," said Dr Fargo.
"So in the EXPEDITION 3 trial, it's likely the subjects were simply not early enough in the disease process. People already had full-blown dementia. It was in the mild stage, but things were probably far enough along that they had problems in their daily life," he added.
A4 Trial
In several clinical trials, the focus on antiamyloid agents is shifting to patients with earlier-stage disease, and researchers aren't giving up on solanezumab, yet.
The Anti-Amyloid Treatment in Asymptomatic Alzheimer's Disease (A4) Trial, which has a goal of enrolling 1150 asymptomatic patients with high levels of beta-amyloid, as evidenced on positron-emission tomography, is moving ahead for further evaluation of solanezumab.
In a panel discussion on the EXPEDITION 3 trial at the Clinical Trials on Alzheimer's Disease (CTAD) meeting in San Diego last month, where the study results were presented, Paul Aisen, MD, an investigator on the A4 trial, said he was undeterred by the negative results.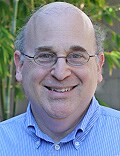 He underscored the fact that despite falling short of its primary outcome of statistically significant slowing of cognitive decline (P =.09), a small but positive trend favoring solanezumab over placebo was consistent across all measures of cognition and function in EXPEDITION 3, as well as in the two previous EXPEDITION clinical trials.
"The studies all show a separation of curves and a very consistent story that treatment with solanezumab slows decline by a small amount at multiple time points," said Dr Aisen, who is director of the University of Southern California's Alzheimer's Therapeutic Research Institute in San Diego.
Contrary to the results casting serious doubt on the amyloid hypothesis, the results strengthen the argument, said Dr Aisen.
"The results are not a refutation of the amyloid hypothesis [but a] confirmation, and in fact, I think it is our strongest confirmation to date, with three large [EXPEDITION] trials showing very similar results."
Dr Aisen told Medscape Medical News the EXPEDITION trials provided three key lessons: that solanezumab is very safe and well tolerated; that the drug has a small beneficial effect on disease progression at the stage of mild dementia; and that earlier intervention seems advantageous, because treatment of mild dementia was more effective than treatment of moderate dementia.
"So while the EXPEDITION program is negative, because the effect of solanezumab at the dementia stage is too small, the results do not dampen our enthusiasm and optimism regarding the A4 trial," Dr Aisen said.
As of the end of 2016, 800 people had been enrolled in the A4 trial at 67 sites.
Other ongoing solanezumab trials include a phase 2/3 clinical trial in asymptomatic patients being conducted by the Dominantly Inherited Alzheimer Network Trial Unit, which is also investigating the passive immunotherapy gantenerumab (Roche) in asymptomatic and mildly symptomatic patients who carry autosomal-dominant mutations of Alzheimer's genes APP, presenilin-1, and presenilin-2.
Research also continues to push ahead on aducanumab (Biogen), another amyloid-targeting monoclonal antibody that received fast-track designation from the US Food and Drug Administration (FDA) after early findings showed encouraging improvement in memory loss as well as amyloid reduction among patients with mild or preclinical AD.
The drug is the focus of the ENGAGE and EMERGE studies – both large-scale clinical trials.
At the CTAD meeting, researchers reported statistically significant reductions in amyloid plaque compared to placebo at 54 weeks in the aducanumab phase 1b PRIME trial, with greater increases in patients receiving a higher dose (10 mg/kg; P < .001). The results also indicated that amyloid-related imaging abnormalities suggestive of edema, a concern previously associated with higher doses, could be managed with a titrated dose.
Still another antiamyloid monoclonal antibody therapy, crenezumab (Genentech), is the focus of a prevention trial, the Alzheimer's Prevention Initiative, in patients with a genetic risk for AD. That trial showed that higher doses, which are expected to be used in a phase 3 trial, were safe.
BACE Inhibitors
A concern with amyloid-targeting antibodies is the possibility that even if plaque is reduced, cognitive function may not improve, owing to other pathologies, Costantino Iadecola, MD, the Anne Parrish Titzell Professor of Neurology and director (chair) of the Feil Family Brain and Mind Research Institute at Weill Cornell Medical College in New York City, told Medscape Medical News.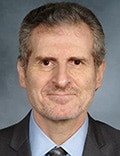 "Cleaning up the plaques is not going to make the brain better if the damage has already occurred," he said. "There is no way of telling, for instance, if oligomers, which are soluble forms of beta-amyloid, are being cleared at the same time, which is a big question."
One possible solution currently being explored is to prevent amyloid from forming in the first place with drugs designed to inhibit BACE, an important enzyme in the production of beta-amyloid development in the brain.
"BACE inhibitors represent an upstream inhibitor of amyloid formation, as opposed to the antibodies that are a downstream treatment designed to attack amyloid plaque that is already formed," Dr Iadecola said.
The investigational BACE inhibitor verubecestat (Merck) is seen as the frontrunner in the class, with intriguing data from a small phase 1 study with 32 patients. The results from this study showed an 80% reduction of amyloid plaque production in the patients who received highest dose after just a week of once-daily doses.
Safety data showed no discontinuations due to adverse events, and the drug was generally well tolerated, which is encouraging in light of the fact that in other trials of BACE inhibitors, the drugs failed and were associated with liver toxicity and retinal damage.
Many questions remain, including whether the reduction in amyloid production is associated with any improvement in cognitive function. In a press release, Merck reported that the first phase 3 trial results for verubecestat are expected in late 2017.
Another investigational BACE inhibitor, AZD3293, made by Lilly in partnership with AstraZeneca, is also currently in phase 3 trials, known as AMARANTH and DAYBREAK-ALZ, after receiving fast-tract designation from the FDA. Both trials will examine the effect of the drug in patients with mild AD.
Beyond Amyloid
Despite the continued momentum in amyloid-targeting therapies, the failure of solanezumab has only stepped up debate over the wisdom of continuing to pursue the amyloid hypothesis.
In one editorial in BMJ, David G. Le Couteur, MD, challenged the suggestion that studies of more powerful antibodies and clinical trials should be conducted before the amyloid hypothesis is rejected.
"This is, of course, true, but usually researchers have a deep understanding of the basic mechanisms of disease before launching costly phase 3 studies in thousands of participants," Dr Couteur, a professor of geriatric medicine at the Center for Education and Research on Ageing, Concord Hospital and University of Sydney, in Australia, writes.
"The exact role of beta-amyloid in the underlying neurobiology of most dementia remains controversial," he argued.
Likewise, in an editorial in the Boston Globe, Kenneth S. Kosik, MD, urged researchers to look outside the amyloid box.
"We need to take the blinders off as we look for a single mechanism as a cause of Alzheimer's disease," Dr Kosik, the Harriman Professor of Neuroscience and codirector of the Neuroscience Research Institute at the University of California, Santa Barbara, writes.
Although he cautioned against judging the failed Alzheimer's trials too harshly, Dr Kosik said important lessons from the solanezumab trial include the need for an honest assessment of costs and benefits in drug development.
"At the outset of a drug trial, researchers should assess expectations for the magnitude of the effect size. Will the drug go beyond a statistically significant but minimal benefit to improve a patient's overall welfare? We need to weigh the financial burden a treatment will impose on families and the sacrifices they will make when the benefits are small."
Peter Davies, PhD, of the Feinstein Institute for Medical Research, in Manhasset, New York, assessed the amyloid hypothesis more bluntly: "We're flogging a dead horse," Dr Davies said in an article in Nature.
"There's no sign of anybody getting better, even for a short period, and that suggests to me that you have the wrong mechanism."
Nonamyloid Candidates
Some progress is already being made in targeting mechanisms other than amyloid. However, hits and misses have characterized those efforts as well.
The experimental agent LMTX (TauRx) targets tau tangles, which are also a recognized hallmark of AD. In two clinical trials reported in 2016, LMTX failed to slow cognitive decline.
The challenges may reflect greater complexities that need to be understood with tau, Dr Iadecola said.
"We had a decade or so exploring amyloid, but the antitau approach is more novel. We have to develop the best strategies to attack the tau, and it's probably going to be more difficult than with amyloid because tau does a lot of things, and we don't really know what they are," he said.
A first-in-class tau-targeting vaccine, AADvac1 (AXON Neuroscience), is currently being studied in a phase 2 clinical trial. In a phase 1 trial reported last month in Lancet Neurology, safety and immunogenicity results were favorable.
Another drug gaining notice is azeliragon (vTv Therapeutics), an oral antagonist for the receptor for advanced glycation end products.
After showing positive early results in slowing cognitive decline, research is moving forward. The company announced in September that enrollment had been completed for part A of the phase 3 STEADFAST clinical trial, which will assess treatment over 18 months among 800 patients with mild AD.
In addition, pioglitazone (multiple brands), a type 2 diabetes drug, is being evaluated for the prevention of AD on the theory that it decreases inflammation associated with the disease.
The phase 3 TOMORROW trial for pioglitazone, which is underway, includes 3500 asymptomatic patients who have either the apolipoprotein E ε4 gene or the TOMM40 gene, both of which are risk factors for AD.
CSP-1103 (CERESPIR), a first-in-class microglial modulator, is also designed to target inflammation. In is currently in phase 2 trials, and a phase 3 study planned.
Drug Cocktail?
Some researchers believe the answer may lie in a combination of strategies.
"Regardless of what happens with amyloid, I think people are going to continue to look at other mechanisms," said Dr Fargo.
"I think it's likely that 10 to 15 years from now, we may be in a situation where Alzheimer's disease is treated similarly to HIV, where a person would actually take a cocktail, maybe one part is an amyloid inhibitor, maybe another deals with tau, and maybe another to keep synaptic connections between brain cells healthy, so regardless of the amyloid hypothesis, we still need ― and are getting ― very good research in these other areas as well."
Dr Aisen also sees potential with a single agent.
"My view is that if we treat early enough, either at the preclinical stage or earlier, ie, primary prevention, with effective antiamyloid agents, we can provide effective therapy with a single agent," he said.
"On the other hand, it does make sense that combination therapy may be more effective than any single agent. For example, the most effective treatment for preclinical Alzheimer's disease might combine antiamyloid immunotherapy targeting amyloid monomers and/or fibrils in combination with a secretase inhibitor to reduce generation of the peptide," he added.
Particularly in later stages of disease, a combination of an antiamyloid drug with an antitau agent might be most effective, he said.
"Individuals with dementia may benefit most from behavioral treatments combined with cognitive enhancers plus neuroprotective agents. We should explore all of these approaches," said Dr Aisen.
Dr Iadecola suggested a more holistic approach, possibly incorporating pharmacologic interventions along with the evidence-based lifestyle changes that have been associated with a reduction in the risk for dementia.
"We know that there are modifiable risk factors. For instance, one reason why the incidence of dementia is declining is because of improved blood pressure control," he said.
"So an ideal combined approach might include pharmacological therapy targeting amyloid, tau, Lewy bodies in some cases, vascular factors, as well as lifestyle factors, such as diet and exercise."
The Alzheimer's Association has teamed up with the Alzheimer's Drug Discovery Foundation and the UK's Alzheimer's Society to launch the Alzheimer's Combination Therapy Opportunities research funding initiative. The initiative is designed to support combination therapy trials and will "support a biomarker-based combination clinical trial testing repurposed drug combinations through phase 2 proof of concept," according to the association's Web site.
The program plans to award up to $4.5 million in funding to academic investigators and small biopharmaceutical companies for clinical trials of combination therapies. The grants are expected to be awarded in early 2017.
Dr Fargo has disclosed no relevant financial relationships. Dr Aisen has collaborated with Eli Lilly on the A4 trial and with Janssen on the EARLY trial. He also has recevied research grants from the National Institute on Aging, the Foundation for the National Institute of Health, and the Alzheimer's Association and consults with many companies on drug development for Alzheimer's disease. Dr Iadecola has disclosed no relevant financial relationships.
Medscape Medical News © 2017 WebMD, LLC

Send comments and news tips to news@medscape.net.
Cite this: Alzheimer's Disease and Amyloid: Time to Move On? - Medscape - Jan 19, 2017.