The American Academy of Neurology (AAN) has released the first evidence-based guideline comparing procedures used for determining brain lateralization prior to epilepsy surgery and for predicting postsurgical language and memory deficits.
A summary of the new guideline, which was published online January 11 in Neurology, discusses research outcomes for functional MRI (fMRI) and the more commonly used, albeit more invasive, intracarotid amobarbital procedure (IAP) also known as the Wada test.
With the caveat that the current evidence is weak (Level C), new recommendations include that fMRI "may be considered" instead of IAP for assessing language functions in patients with medial temporal lobe epilepsy (MTLE), temporal epilepsy, or extratemporal epilepsy and for assessing memory functions in those with MTLE only.
As a prognostic tool, fMRI may also be considered for predicting language deficits or nonverbal memory outcomes that may occur after a patient undergoes temporal lobe resection (both recommendations based on Level C evidence).
However, the test should be considered for predicting verbal memory outcomes in patients undergoing left medial lobe surgery (Level B).
"We now know there is evidence that supports the use of fMRI for presurgical evaluation," lead author Jerzy P. Szaflarski, MD, PhD, professor of neurology at the University of Alabama at Birmingham (UAB) and director of the UAB Epilepsy Center, told Medscape Medical News.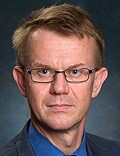 "People were already using it for this purpose. So we wanted to put this information in a form that allows clinicians to look at the evidence and decide what is best for the individual patient," added Dr Szaflarski.
The authors also wanted to identify any gaps, areas requiring improvement, and additional research required to strengthen any future guideline and/or recommendations, he said.
Data Analysis
For the guideline process, the AAN's Guideline Development, Dissemination, and Implementation Subcommittee appointed an 11-member panel, and 37 studies were selected for data extraction.
"As we were accumulating and reviewing the literature, it became clear that it was the right time to do this now, rather than to wait a few years — even though we expect in the next 2 to 3 years there will be several important papers that may lead to additional aspects of the guideline," said Dr Szaflarski.
He noted that a new guideline may be needed by about 2020. However, the subcommittee and/or panel will evaluate whether an update is needed before that time based on the strength of new literature.
Class II meta-analysis data showed that 87% of the cases of MTE (201 of 232) and 81% of the cases of extratemporal epilepsy (48 of 59) had "probable" concordance between fMRI and IAP in language function.
On the basis of these findings, fMRI can be used as an option for lateralizing language functions, but "patients should be carefully advised of the risks and benefits of fMRI vs IAP during discussions of modality choice in each individual case," the guideline authors write.
The combined evidence was unclear for this indication in patients with temporal neocortical epilepsy or temporal tumors and was given a Level U classification.
In addition, "fMRI is possibly effective in aiding the prediction of postsurgical language deficits in patients undergoing presurgical evaluation for possible temporal lobectomy," the authors write. However, these data were based on one Class II study of just 44 patients and a Class II study of 56 patients.
"Few studies have examined the ability of fMRI to predict language outcomes," the authors note. "Multicenter studies are missing, and there are no data about generalizability across centers."
For memory lateralization, Class II evidence showed that fMRI data were comparable to IAP in patients with MTLE.
In addition, combined data from nine Class II studies showed that "fMRI leftward activation asymmetry during encoding of verbal material, regardless of whether measured in the MTL or in the language network, probably predicts verbal memory decline after left MTL surgery."
As for nonverbal/visuospatial memory, one Class II study of 72 patients was used to recommend that presurgical fMRI can be considered in order to predict this type of outcome in those being evaluated for temporal lobe surgery.
"In selected patients, fMRI will probably be more than sufficient to assess language and memory and provide the clinician and patient with information that may lead to procedural decisions, including that a procedure may not be necessary in their case," said Dr Szaflarski.
Two Very Different Procedures
Commenting on the new guideline for Medscape Medical News, Jerome Engel, MD, PhD, professor at the University of California, Los Angeles (UCLA), and director of the UCLA Seizure Disorder Center, said developing a presurgical brain mapping guideline for epilepsy is a complex issue.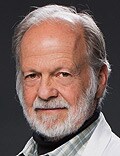 "They're comparing two techniques that are done very differently from one center to another," said Dr Engel, who was not involved in developing the guideline.
In addition, "the IAP and the fMRI give you two different aspects of language lateralization. The IAP merely shows you which side is dominant, whereas the fMRI gives you localization," he said.
Dr Engel commented that "there's general agreement that there is value" in fMRI to lateralize and localize language areas in the brain. But "there is disagreement as to when you need to do IAP for this purpose if you've already done fMRI. I think most people would not do IAP if the fMRI is clear."
For predicting memory loss, he said that neither fMRI nor IAP is particularly useful. "I think the most important information for predicting postoperative memory loss is the degree of preoperative memory the patient has and the age that their seizures began. And they don't discuss that at all in this document."
He noted that, as the authors point out, there are two main reasons for using IAP with respect to memory: to prevent global memory deficit and to predict memory loss.
"I think most people do IAP to make sure they're not going to end up with a patient with global memory deficit. And [the guideline authors] are very clear about the fact they can't say anything about the value of fMRI for that," Dr Engel said. "They can't even be sure about the value of IAP for that."
But he noted that global memory loss is so rare, "it's really impossible to do a meaningful study" on it.
More Research, Standardization Needed
At the guideline's conclusion, its authors note that more research is drastically needed and list their recommendations for several types of studies they'd like to see in the future, such as more trials comparing the two lateralization procedures, those comparing various analysis methods, and those targeting patients with extemporal or lesional epilepsy — or even pediatric epilepsy.
Dr Engel agreed that research done in this area remains inadequate. "But the primary reason the research is inadequate is that there are no standardized approaches to doing either one of these procedures."
He added that the methods and interpretation differ from one center to another. "So the reliability can be very variable. And when [the authors] present these studies, they don't really talk about the variability."
"I think the bottom line here, as far as I'm concerned, is that meaningful research in this area, particularly this kind of meta-analysis, is not possible unless there is some standardization of how these two tests are carried out and how they're interpreted, and how they're compared against standardized surgical procedures," Dr Engel concluded.
The guideline was funded by the American Academy of Neurology. Dr Szaflarski has served as a consultant for GW Pharmaceuticals, Upsher-Smith Laboratories, Sage Pharmaceuticals, and Biomedical Systems; has served or serves on the editorial boards of Epilepsy & Behavior, Epilepsy Currents, Journal of Epileptology, Journal of Medical Science, Folia Medica Copernicana, Restorative Neurology and Neuroscience, and Conference Papers in Medicine; has received funding for research from the US Department of Defense, US Food and Drug Administration, American Epilepsy Society, SAGE Pharmaceuticals, Eisai Inc, UCB Pharmaceuticals, the National Institute of Neurological Disorders and Stroke of the National Institutes of Health, the State of Alabama, and the University of Alabama at Birmingham; and has served as an expert witness in legal proceedings. Disclosures for the coauthors are in the original paper. Dr Engel has disclosed no relevant financial relationships.
Neurology. Published online January 11, 2017. Abstract
Follow Deborah Brauser on Twitter: @MedscapeDeb. For more Medscape Neurology news, join us on Facebook and Twitter
Medscape Medical News © 2017  WebMD, LLC

Send comments and news tips to news@medscape.net.
Cite this: First Guideline on Presurgical Brain Mapping for Epilepsy - Medscape - Jan 12, 2017.