A heightened stress reaction may explain the high rate of gastrointestinal (GI) problems, particularly constipation, in children with autism spectrum disorder (ASD), new research shows.
"One cannot make specific clinical recommendations based upon this study, but it will be of particular interest to see if treatment of constipation in ASD can be augmented by targeting the mechanisms of stress reactivity in future studies, particularly for those least responsive to laxatives and those with the greatest stress reactivity," study investigator David Beversdorf, MD, of the Thompson Center for Autism and Neurodevelopmental Disorders at the University of Missouri in Columbia, told Medscape Medical News.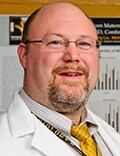 The study was published in the November issue of Brain, Behavior, and Immunity.
Clinical Implications
The research team examined the connection between GI symptoms and response to stress, as indicated by expression of cortisol and specific stress-responsive cytokines in patients with autism.
"Altered stress reactivity, alterations in cytokines, and a high incidence of GI disturbances have all been observed in ASD. How these factors may be interrelated is not known, so we examined the interactions between these factors," said Dr Beversdorf.
Participants included 120 children (mean age, 11.8 years; 108 boys) with a diagnosis of ASD. By parent report, 51 had GI symptoms and 69 did not. The most frequently occurring GI problems were functional constipation (42.5%), irritable bowel syndrome (11.7%), and lower and upper abdominal pain associated with bowel symptoms (9.2% and 7.5%, respectively).
All of the children completed a stress response protocol that involved momentary, unpleasant physical stimuli. This protocol has been shown to illicit a cortisol response in patients with ASD. The researchers obtained salivary cortisol samples before and after administering the stress response protocol.
"As hypothesized, a greater amount of lower GI tract symptoms were significantly associated with post-stress cortisol concentration," they report. "The relationship between cortisol response to stress and GI functioning was greater for children who had a history of regressive autism. This has not been previously observed," they point out.
The increases in cortisol response, however, did not appear to translate into effects on the levels of stress-related cytokines, tumor necrosis factor alpha, and interleukin-6, the researchers note.
"While no relationship was observed for stress-associated cytokines, we found that patients with greater stress reactivity, as indicated by cortisol response in the testing environment, had greater symptomatology involving the lower GI tract, which was predominated by constipation. Therefore, stress reactivity may be important in the high incidence of constipation observed in ASD," Dr Beversdorf said.
"Constipation," he added, "is currently treated with laxatives in this population. This raises the question as to whether treatment addressing other factors may be beneficial in some of these patients."
Intriguing Finding
Reached for comment, Armin Alaedini, PhD, of the Department of Medicine and Institute of Human Nutrition, Columbia University, New York City, and faculty member of the Weill-Cornell Autism Research Program, said the results indicate "a significant relationship between certain GI symptoms and the cortisol response to stress in children with autism. Because the study does not include unaffected children as a control group, the specificity of these findings to autism is not entirely clear and requires further investigation.
"The observation that the association between GI symptoms and increased stress response is strongest in children with the regressive type of autism is particularly novel and intriguing," Dr Alaedini told Medscape Medical News. "It suggests that different mechanistic pathways, possibly related to GI symptoms, may be at play in the regressive vs nonregressive types of autism.
"However, some caution should be taken in interpreting such data, because the information on regression is often based solely on the parents' report about whether they recall a period in the past when their children lost gained skills rather than any objective measure.
"Overall," he concluded, "this is an intriguing study that provides further rationale for more research aimed at understanding the relevance and mechanism of increased GI symptoms in children with autism, especially in the context of stress and immune response."
The study was supported by the Autism Treatment Network and the Autism Intervention Research Network on Physical Health by the Health Resources Services Administration. The researchers have disclosed no relevant financial relationships.
Brain Behav Immun. 2016;58:57-62. Abstract
Medscape Medical News © 2017 WebMD, LLC

Send comments and news tips to news@medscape.net.
Cite this: Gastrointestinal Woes in Autism Explained? - Medscape - Jan 12, 2017.