New Technologies Are Coming to Healthcare
You've probably been inundated by new technology—electronic health records (EHRs), patient portals, and computerized provider order entry systems, to name a few. You may have had your fill for the time being, but more new technologies are on the way. These new technologies will, ideally, automate tasks and help you recapture time with patients.
As we are increasingly living "in the cloud" (ie, the Internet), the lines between hardware and software are blurring. But the term technologies encompasses more than hardware and software. It is broadly used to indicate computer code, devices, monitors, servers, databases, algorithms, and the structure of their interactions on different platforms.
Which of these new technologies in the pipeline will have an impact on your practice, and which are likely to fade away? Let's take a look.
Technologies That Are Here or Almost Here
You will see these technologies shortly, if you haven't already. They might be called something different but will almost certainly make up part of your day.
Telemedicine. The American Telemedicine Association defines telemedicine as, "the use of medical information exchanged from one site to another via electronic communications to improve a patient's clinical health status." A broad term, telemedicine concerns the remote diagnosis and treatment of patients. A common example is a doctor using a smartphone's video and voice features to speak with a patient who is located across town or across the world. The technology exists, but a basic organizational structure and insurance reimbursement need to be in place before adoption becomes widespread.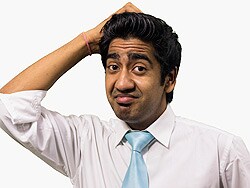 Remote patient monitoring (RPM). RPM is sometimes included with telemedicine under the umbrella term, "virtual health." RPM uses sensors placed on the patient to remotely monitor the patient's vital signs and more. Examples that are gaining traction include chest-worn devices that sense fluid accumulation in heart failure patients; intelligent beds that detect pressure and suggest turning the patient to avoid bed sores; smart bandages that anticipate impending wound infections; and pill packs that record regimen compliance. Integrated delivery systems are the first adopters of RPM, but its use is expected to filter down to hospital-owned practices as the technology demonstrates improved outcomes and cost savings to hospitals and insurers.
"Internet of things." This term refers to the networking of smart devices. These devices collect, manipulate, and transmit data in an evolving ecosystem that includes more than just medically oriented hardware. Examples include digital blood pressure cuffs and blood sugar monitors that transmit information over the Internet for use with electronic health platforms, such as EHRs, to the clinician.
The barrier between healthcare monitors used in RPM and consumer fitness bands like Fitbit™ will likely dissolve in next few years, with patient information being transmitted to clinicians from both types of devices.
Luckily, clinicians won't have to analyze all of these incoming data. As the infrastructure evolves, data analysis may be performed by third-party technicians or software, whose job it is to alert physicians if there are worrisome signs.
Patient-generated health data. The flip side of the Internet of things is the patient data that result from these devices, such as readings from wearables, activity trackers, monitors, and apps. Currently, clinicians use little of this information because it is voluminous and unvetted. That may soon change.
One reason: the American Hospital Association, the American Medical Association, and the Healthcare Information and Management Systems Society have teamed up to evaluate apps for safety and effectiveness.
Another reason is that the Office of the National Coordinator for Health Information Technology has mandated that these data be uploadable to EHRs.
In addition, innovations like Apple's CareKit™ and HealthKit™ are making it easier for patients to collect their own sleep, health, and activity metrics. Software vendors will need to develop apps to bring digestible, accurate, timely, and relevant vital-signs readings to the clinician's attention.
Medscape Business of Medicine © 2017 WebMD, LLC

Any views expressed above are the author's own and do not necessarily reflect the views of WebMD or Medscape.
Cite this: James M. Lebret. What Technology Changes Will Affect Your Practice Soon? - Medscape - Feb 01, 2017.