BONITA SPRINGS, Florida – There are high rates of cognitive dysfunction, especially executive dysfunction, in college students who misuse prescription stimulants compared with those who do not, new research suggests.
"It is estimated that attention-deficit/hyperactivity disorder [ADHD] affects up to 8% of college students in the US," lead author Timothy Wilens, MD, from Massachusetts General Hospital, Boston, said in a poster session here at the American Academy of Addiction Psychiatry (AAAP) 27th Annual Meeting.
"Stimulant medications are highly effective for the treatment of ADHD, but nonmedical use or misuse of these prescribed meds is on the rise. Recent data indicated that almost two thirds of college students were offered prescription stimulants for nonmedical use over a 4-year period, and 31% had used stimulants for nonmedical purposes," he told Medscape Medical News.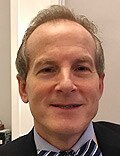 "We were very interested in understanding the characteristics of individuals who misuse prescription stimulant medications, not cocaine and methamphetamines, which are also considered stimulants, but drugs like Adderall and Ritalin that are prescribed for ADHD," Dr Wilens said.
"There were some signals that there may be some self-medicating going on among youth with undiagnosed ADHD, but there may also be other reasons for the misuse. We do a lot of work with ADHD and a lot of work with stimulants, and we wanted to investigate the matter further," he said.
Dr Wilens and his group analyzed 198 control participants and 100 stimulant misusers who were attending college in the Boston area. The mean age, 20 years, was similar for control persons and stimulant misusers.
The students underwent neuropsychological testing with the self-report Behavioral Rating Inventory of Executive Functioning (BRIEF-A), the Cambridge Automated Neuropsychological Test and Battery (CANTAB), and other tests of cognitive functioning.
"We used Craig's List to recruit, and we paid the participants nominally. We did not say we were looking for people who misuse stimulants, because we were afraid of the bias that we would get. Instead, we said it was a survey of psychological health, which it was," Dr Wilens said. "We also asked more specifically if they had ever used a stimulant that was not prescribed for them individually. It was much easier than we thought to get them to come in, especially since our area is so dense with different colleges."
Compared to control persons, misusers were more likely to have repeated a grade in school (P = .03) and to have a lower digit span scaled score (P = .03), meaning they had a lower capacity to retain digits in their memory.
On the BRIEF-A, misusers were significantly more likely to have elevated T-scores, indicative of greater dysfunction, as well as higher scores on 8 of 12 subscales, including the inhibition (P = .001), initiation (P = .04), working memory (P = .01), plan/organize (P = .02), and self-monitor (P = .01) subscales, after adjusting for age and sex.
Misusers also had more abnormalities than control persons on the metacognition (MI), behavioral regulation (BRI), and global executive composite (GEC) indices (P < .05 for all).
On the CANTAB, male misusers were more likely than male control persons to perform poorly on the Stockings of Cambridge problems solved in minimum moves task (P = .046).
Male misusers also fared worse on the Rapid Visual Processing test, which asks participants to make accurate distinctions of objects that appear before them briefly. They were significantly more likely to have a lower score compared to male control persons (P = .007).
They were also more likely to have a higher score on the Affective Go/No-Go median correct latency test compared to control persons (P = .01).
"Our study highlights that there are high rates of cognitive dysfunction in stimulant misusers, and also the need to investigate this issue further in this group of individuals," Dr Wilens said. "We are interested in finding out in what context do these individuals misuse stimulants? Is it really for academic reasons, to enhance their performance? Is it for studying, or is it for partying?"
Findings "Striking"
"The finding of such neuropsychological impairment in college students who are misusing stimulants is striking," William Lawson, MD, PhD, associate dean for health disparities at the Dell Medical School, University of Texas at Austin, told Medscape Medical News.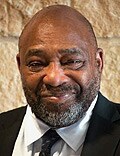 "What isn't clear is the duration of use. Which is the chicken, and which is the egg? Are these students using stimulants to self-medicate because they have some cognitive impairment, or is this impairment a consequence of the misuse of stimulants?" Dr Lawson, who was not part of the study, said.
"Misuse of prescription stimulants for attention deficit disorder is very common in my area, and studies like this one will help clinicians target the youth who need interventions, because there can be long-term consequences from misuse," he said.
This study was sponsored by the National Institutes of Health. Dr Wilens has financial relationships with Tris, IronShore, Neurovance, and Sunovian and receives funding from the National Institute on Drug Abuse. Dr Lawson reports no relevant financial relationships.
American Academy of Addiction Psychiatry (AAAP) 27th Annual Meeting. Abstract A.1, presented December 10, 2016.
Medscape Medical News © 2016 WebMD, LLC

Send comments and news tips to news@medscape.net.
Cite this: Youth Who Misuse Stimulants Often Have Cognitive Dysfunction - Medscape - Dec 22, 2016.