BONITA SPRINGS, Florida – Support for legalization of marijuana, for both medical indications and recreational use, is increasing in the United States, but there is scant evidence from randomized controlled trials (RCTs) that it actually works medicinally.
"Currently, there are only a limited number of studies on cannabis, or marijuana, due to its Schedule I classification. More research is needed, but until that classification changes, it is not going to be possible to study it to the extent that it needs to be," Heather Oxentine, MD, from Emory University School of Medicine, Atlanta, Georgia, said here at the American Academy of Addiction Psychiatry (AAAP) 27th Annual Meeting.
As of March 2016, 24 states and Washington, DC, have passed laws legalizing marijuana to some degree, but the US Drug Enforcement Agency still considers it a Schedule I substance with no acceptable medical use and high potential for abuse, Dr Oxentine noted.

"Decriminalization has positive effects in that it reduces the rates of certain populations, particularly African Americans, from being imprisoned. There is benefit in that, but we wanted to find out if marijuana is something that we can legitimately offer our patients, or are we going to be out in left field when we try to prescribe it in Georgia?" she said.
Because it is a restricted drug, physicians cannot legally prescribe it; they can only recommend it for certain conditions in the states where it is legal.
"People want to study it, but the only place it is grown in the US is at the University of Mississippi, which has a contract with NIDA [the National Institute on Drug Abuse]. Pharmacies can't legally dispense marijuana, it has to be through special dispensaries, so you don't have the FDA [the US Food and Drug Administration] regulating how much you are getting or the purity of what you are getting.
"You never know if you're getting mold or fungi, herbicides, stuff like that. And then when you smoke it, there's no actually FDA-approved medications legally smoked in the US, so you never know. For example, the THC [tetrahydrocannabinol] content of what you are getting is not a fixed dosage from person to person," she said.
Some of the conditions for which medical marijuana is being prescribed currently include the following:
Cancer

Glaucoma

HIV/AIDS

Parkinson's disease

Multiple sclerosis

Epilepsy

Seizures

Wasting syndrome

Crohn's disease

Posttraumatic stress disorder (PTSD)
Dr Oxentine and her colleagues reviewed 53 journal articles to assess the basis of evidence for prescribing marijuana for various diseases.
Among the articles examined were three systematic reviews, which included more than 83 studies on the use of cannabis in chemotherapy-induced nausea and vomiting (CINV). From this, the researchers concluded that there was good evidence supporting the use of synthetic THC agents for CINV.
In addition, from their review of four randomized controlled trials, which included 674 patients, they found good evidence supporting the use of oral THC for AIDS anorexia/wasting syndrome.
They concluded that there was lower evidence supporting the use of oral THC for multiple sclerosis (12 trials), chronic pain (six RCTs), and neuropathic pain (five trials).
They also reviewed evidence for the use of smoked marijuana in treating pain (nine RCTs) and for appetite and weight loss (nine RCTs). They concluded that there was lower evidence to support the use of smoked marijuana for these conditions.
"Medical marijuana has bypassed the usual scientific-based drug approval procedures, and carefully regulated distribution of medications through licensed pharmacies and approving medications on the basis of ballot initiatives and state legislative actions is concerning for the future of medicine," Dr Oxentine said.
"We need more research, but right now, we don't have enough studies with evidence for the conditions that medical marijuana is being prescribed for currently. There are acceptable medical alternatives available for all of these conditions, and so medical marijuana should not be a first-line treatment," she said.
Psychosis Risk
Commenting on the findings for Medscape Medical News, William Lawson, MD, PhD, associate dean for health disparities, Dell Medical School, the University of Texas at Austin, said the study underlines the need for higher-quality evidence.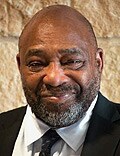 "It is important to have as much good evidence as possible. There are a lot of myths and inadequate information going around, and I support more clinical trials to support educated decisions," Dr Lawson said.
"There are many different cannabinoids, and it will be very difficult to make any kind of firm conclusion about what is best and what is not until we actually look at the specific cannabinoids. There are about 20 or so, and there are probably some that are very useful for certain things. For example, there's good evidence that marijuana is good for nausea and vomiting from chemotherapy and loss of appetite," he said.
"But when you get to things like depression, anxiety, posttraumatic stress disorder, the evidence is less certain," Dr Lawson said.
"A big concern with legalizing marijuana is that if kids use it, there's a huge risk for them developing psychosis later in life," he added.
"People aren't using marijuana just because it helps depression or anxiety or PTSD. They're using it because it also gives them a buzz. We do have alternative medications, but people are not as adherent to them because they don't make them feel as good. You can also use THC, the active ingredient, but people don't take it because it's in a pill form and it often just doesn't produce the same kind of thrill," Dr Lawson said.
Dr Oxentine and Dr Lawson report no relevant financial relationships.
American Academy of Addiction Psychiatry (AAAP) 27th Annual Meeting. Abstract B.11, presented December 11, 2016.
Medscape Medical News © 2016 WebMD, LLC

Send comments and news tips to news@medscape.net.
Cite this: Urgent Need for More, Better Medical Marijuana Research - Medscape - Dec 15, 2016.