BONITA SPRINGS, Florida – A program tailored to the special needs of veterans that incorporates group psychoeducational therapy plus optional nicotine replacement therapies (NRTs) is effective in helping veterans to quit smoking, new research shows.
Results of a new study presented here at the American Academy of Addiction Psychiatry (AAAP) 27th Annual Meeting show the Veterans Health Administration (VHA) Quit Smoking Therapy Program (QSTP) helped almost 25% of its participants achieve abstinence from cigarettes.
"The VHA has put in a lot of energy and funding towards smoking cessation programs, given that vets have a higher rate of smoking than the general population," lead author Jennifer L. DelVentura, PhD, a clinical psychologist at the Atlanta VA Health Care System, in Georgia, told Medscape Medical News.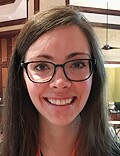 "We know how well tobacco cessation programs work in the general population, where about a quarter of the people who engage in these programs managed to quit, but we have not had much evidence for how they work in the veteran population," she added.
Developed at the Atlanta VA Medical Center, the QSTP is based on a cognitive-behavioral model.
"We try to make the program more acceptable to veterans. We try to make sure that there is good coordination of care between providers, which is something that often is not as available in the private sector," said Dr DelVentura.
"For instance, our program included education from a pulmonologist about smoking-related illnesses, diagnostic tests, and treatment. We also worked closely with the veterans' primary care doctor at the Atlanta VA Medical Center to coordinate the medications, if any were being used, and present a unified message for the veterans."
"We are very aware of the unique needs of the veteran population," coauthor Mark Ackerman, PhD, also from the Atlanta VA Health Care System, added.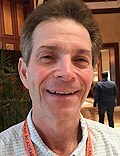 "Many of our veterans have other kinds of substance abuse issues. There is a history of PTSD [posttraumatic stress disorder] in a significant portion of our sample, and then there are mood disorders, anxiety, depression, and various chronic health conditions. In fact, a segment of the folks who come to our program actually report that they use tobacco as a way to help them reduce their chronic pain.
"Nicotine triggers the release of dopamine in the brain ― that's in part why it's so addictive ― and dopamine helps some people feel calmer and better for periods of time and may help to reduce their experience of pain at a particular moment," Dr Ackerman said.
"All of these factors contribute to their becoming addicted to cigarettes and other nicotine products," Dr DelVentura added.
To test the program's efficacy, the researchers contacted all of the veterans who had completed the program within the previous 2 years.
The QSTP consists of five weekly sessions. The week 1 session is for orientation and initiation of NRTs among those veterans who chose to receive NRT. The subsequent four weekly group sessions focus on stress, triggers and cravings, weight and diet, and relapse prevention.
Of the 574 veterans who were contacted, 130 agreed to participate in a brief semistructured telephone interview. Researchers asked the verterans if they had quit smoking, what worked for them while they were in the program, whether they used medication, what aspects of the program they found most helpful, and how motivated they were to quit.
Approximately 22.3% of veterans reported abstinence from smoking since participating in the program.
"This rate is about equivalent to the rates in the general population with smoking cessation programs," Dr DelVentura noted.
Among all participants, 7.7% reported that they had not quit; 70% reported that they had relapsed (70%); and 66.7% reported that they were smoking less than before participating in the program.
The mean number of cigarettes smoked per day before the program was 20.37 (standard deviation [SD] = 11.19); after the program, it was 12.72 (SD = 9.44; P < .001).
Of the participants who reported using an NRT, 65% said its use did not appear to have an effect on smoking cessation.
"About 35% of our veterans did not use NRTs, and research has suggested that use of these therapies can improve outcomes. While this study showed no differences in smoking reduction with or without cessation aids, these results should be explored further in a larger sample," Dr DelVentura said.
Sex, race, employment status, and age were not found to significantly affect change in smoking rate at follow-up.
The majority of the participants (89%) reported they were somewhat or very motivated to quit. "Health" was listed as the number one reason for wanting to quit by 75% of the participants, followed by family (9%) and financial reasons (7.4%).
Real-World Data
"We have a lot of meaningful data collected in controlled trials, but understanding outcomes in real-world clinical settings is equally important to determine the effectiveness of our care," Carla Marienfeld, MD, director of addiction services and medical director, Addiction Recovery and Treatment Program, University of California, San Diego, told Medscape Medical News.
"Knowing the outcomes for the populations you see with their everyday stresses and other reasons that may affect their care is essential for knowing if what you are doing is worth doing," Dr Marienfeld said. She was not part of the study.
"This study seeks to evaluate the outcomes for a smoking cessation clinic for veterans. The results of the study show that the program has better quit rates than when people try on their own and supports that the program is useful to help veterans quit smoking," she said.
Dr DelVentura, Dr Ackerman, and Dr Marienfeld, report no relevant financial relationships.
American Academy of Addiction Psychiatry (AAAP) 27th Annual Meeting. Abstract A.19, presented December 10, 2016.
Medscape Medical News © 2016 WebMD, LLC

Send comments and news tips to news@medscape.net.
Cite this: Unique Smoking Cessation Initiative Successful in Veterans - Medscape - Dec 14, 2016.