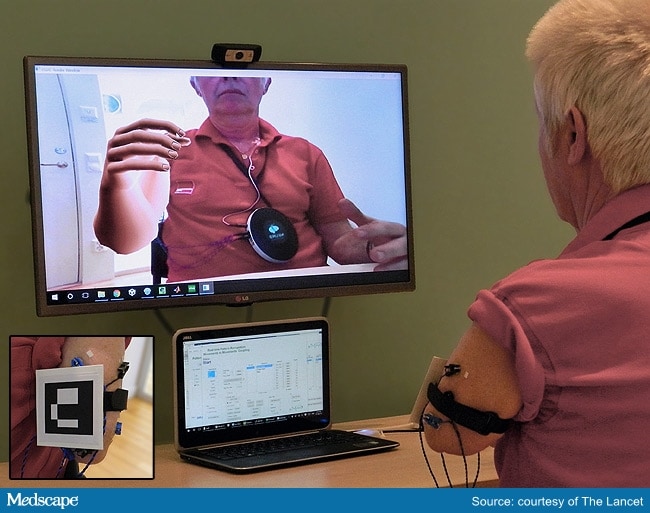 Virtual Reality for Pain, Phobias, and Prevention of Falls
The tech titans have placed big bets on the future of virtual reality (VR), such as Facebook's acquisition of Oculus Rift. At the time, not many people realized how effective VR could be in medicine. A randomized trial in the Lancet showed how VR can reduce the propensity for falls,[6] which adds to highly promising data published or presented for relief of pain, phobias, and posttraumatic stress disorder. On top of treatment, the use of VR for surgery and simulation for medical education is taking off.
Related to VR is augmented reality, which had some buzz with Google Glass and more recently showed up in the CBS TV series Pure Genius (which I reviewed in an article that will be forthcoming in JAMA).
I'm sure I have left out some advances that you consider worthy or have included ones you may not agree with. But I hope you find this list useful. I try to put out progress on a daily basis via Twitter, so follow me there @erictopol if you want a constant infusion.
Wishing you a happy holiday season and all the best for 2017,
Eric J. Topol, MD
@EricTopol
Editor-in-Chief, Medscape
Medscape © 2016 WebMD, LLC

Any views expressed above are the author's own and do not necessarily reflect the views of WebMD or Medscape.
Cite this: Eric J. Topol. 10 Tech Advances That Can Change Medicine - Medscape - Dec 16, 2016.