Glutamate neurotransmission may play an important role in attention-deficit/hyperactivity disorder (ADHD), new research suggests.
A study conducted to determine the frequency of genetic mutations involving specific genes ― namely, glutamate receptor metabotropic (GRM) network genes ― found that more than 20% of children and adolescents with ADHD carried the mutations.
"Our work shows that ADHD is likely due to genes. It's not due to parenting, not due to some environmental causes," principal investigator Josephine Elia, MD, from Nemours/Alfred L. du Pont Hospital for Children, Wilmington, Delaware, told Medscape Medical News.
Dr Elia presented her findings at the American Academy of Child and Adolescent Psychiatry (AACAP) 63rd Annual Meeting in New York City.
Confirmatory Findings
The study confirms earlier work by Dr Elia and her colleagues that found a 10% prevalence of GRM mutations in a small sample of children, a finding that underscores the importance of the role of glutamate receptors in diseases such as ADHD, she said.
"We found these rare recurrent mutations in glutamatergic neurotransmission genes which essentially mess up the glutamatergic pathways in the brain. Our current study replicates the first study and shows the actual prevalence of these variants in the general ADHD population," Dr Elia said.
In the current study, 1013 children and adolescents aged 6 to 17 years were recruited at 23 sites throughout the United States. All had a history of documented ADHD or met DSM-5 criteria for ADHD at their screening visit.
Saliva samples were obtained and were sent to the Center for Applied Genomics at the Children's Hospital of Philadelphia for genotyping.
Analysis showed that, overall, 22% of the study sample carried the mutation; the prevalence was 25% higher in children aged 6 to 12.
"We are very excited about the results. We found these variations in over 20% of the sample, and this supports that these are very important pathways for the disorder," Dr Elia said.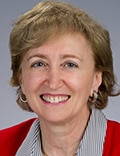 "The glutamatergic genes are one of the groups involved, but they are not the only ones. In the past, we were focusing on variations in the genes for dopamine. We thought that the medicines for ADHD worked on dopamine, but now we have other genes to target," she said.
"We are currently doing a phase 2/3 trial of NFC1, a glutamatergic agonist, after a preliminary study showed safety and preliminary efficacy in 30 kids. The most effective medicines we have right now are the methylphenidates and dextroamphetamines.
"This new drug differs because it basically targets the glutamatergic pathways that we are finding are dysfunctional in ADHD. The kids in our phase 1 study who had the mutations responded very well, and the side effect profile is much better than with the current drugs," Dr Elia said.
"The goal is rather than using medicines that target everything in the brain, like Ritalin and Adderall, that cause a lot of side effects, to use medicines that are more targeted in hopes of decreasing the risk of these side effects," she said.
Possibility of Innovation
Commenting on the findings for Medscape Medical News, Benedetto Vitiello, MD, professor of child neuropsychiatry, University of Turin, Italy, said the study takes an innovative approach.

"All focus has been on dopamine and noradrenaline transmission, but by focusing more on glutamatergic transmission, which is very important and has not been really studied, one opens the possibility of having some innovation in the field, so I think the findings are very exciting."
The study was sponsored by Medgenics, Inc. Dr Elia has received research support from Medgenics. Dr Vitiello has disclosed no relevant financial relationships.
American Academy of Child and Adolescent Psychiatry (AACAP) 63rd Annual Meeting. Poster 6.67. Presented October 29, 2016.
Medscape Medical News © 2016 WebMD, LLC

Send comments and news tips to news@medscape.net.
Cite this: ADHD Likely Due to Genes, Not Parenting or Environment - Medscape - Nov 01, 2016.