UPDATED with comments, November 8, 2016 // Taking a "medical food" product (CerefolinNAC, Nestlé Health Science–Pamlab, Inc) to treat hyperhomocysteinemia (HHcy) may delay the rate of brain atrophy in patients with Alzheimer's disease and related disorders (ADRD), new research suggests.
In a study of 67 participants, those with both HHcy and ADRD who took the L-methylfolate, methylcobalamin, and N-acetyl-cysteine product for 2 years had an adjusted hippocampal atrophy rate more than 4 times slower than that in the participants with ADRD and no HHcy who did not take the prescription medical food. The rate of cortical atrophy was more than 11 times slower in the treatment group.
In addition, the rate of forebrain parenchymal atrophy was significantly less in those with HHcy who also had cerebrovascular disease (CVD).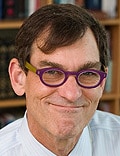 Lead author William R. Shankle, MD, director of the Orange County Vital Brain Aging Program at the Hoag Neurosciences Institute, Newport Beach, California, told Medscape Medical News that the reductions in rate of brain tissue loss "were quite dramatic" and he especially didn't expect the cortical finding.
"Seeing that big of a treatment effect with a medical food was very surprising," said Dr Shankle, who is also the Voltmer Chair in Memory and Cognitive Disorders at Hoag Hospital.
"The take-away message…is that elevated homocysteine is common and should be regularly checked for in all persons over 50 years old, and it should be treated when found."
The findings are published in the current issue of the Journal of Alzheimer's Disease.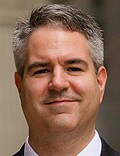 Keith N. Fargo, PhD, director of Scientific Programs and Outreach at the Alzheimer's Association, noted that the study's small size and other limitations mean it's too early to provide a takeaway message for clinicians.
However, "the Alzheimer's Association really applauds this kind of effort. And we think it's worthy of additional follow-up," Dr Fargo commented to Medscape Medical News.
"There's not enough information yet that physicians should change their practice. But we would welcome a large-scale, randomized controlled clinical trial into cerefolin."
HHcy Linked to Dementia, Heart Attack, Stroke
The investigators note that HHcy has a worldwide prevalence of 5.1% to 29% in individuals who are older than 65 years. "Furthermore, the odds of brain atrophy are up to 10 times higher in HHcy patients than in those with normal homocysteine levels," they add.
Past research has also suggested that elevated levels of homocysteine can affect cognitive impairment and other outcomes, said Dr Shankle.
"In fact, with an elevated level you're twice as likely to become demented, twice as likely to have a heart attack, and twice as likely to have a stroke," He continued.
The researchers write that although B vitamin supplementation is commonly used to manage HHcy, CerefolinNAC is an alternative treatment.
For the study, they recruited 67 patients with ADRD from one memory clinic. None were taking B vitamin supplements, but all did take a cholinesterase inhibitor plus memantine throughout.
Coinvestigator Junko Hara, PhD, research director at the Shankle Clinic in Newport Beach and scientific advisor for the Brain and Aging Program at Hoag, told Medscape Medical News that the researchers realize that the "typical clinical trial type" would focus on two groups with HHcy, with only one receiving treatment.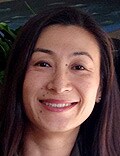 However, they chose to compare one treated group with HHcy vs one group without HHcy and not receiving treatment because that's what has been reported previously in retrospective analyses, and it allowed for further validation. The design had been chosen before "because the data came from clinical settings where if you don't have HHcy, you don't treat HHcy, in this particular case [CerefolinNac]," said Dr Hara.
Of the current study's participants, 30 took the medical food product to treat their HHcy for 18.6 ± 16.1 months (63% women; mean age at baseline, 76.0 years), while the other 37 did not have HHcy (65% women; mean age, 71.6 years).
Interestingly, a subsample of the treated group did not receive the product for "varying periods of time," the authors note (duration, 12.6 ± 5.6 months). "This allowed a within-subject analysis of HHcy patients that could evaluate the effect of HHcy with and without [CerefolinNAC] treatment on cognitive decline."
Regional brain volume was measured in all participants at baseline and at end of study.
Significant Delay in Atrophy
The hippocampal atrophy rate decreased over time, up to a high of 4.25 times slower for the HHcy plus medical food group compared with the group with no HHcy plus no medical food (slope, 0.42 vs 0.08 mm3 per year; P < .02).
The cortical atrophy rate decreased to 11.2 times slower (slope, 4.27 vs 0.35 mm3 per year; P < .0001).
Dr Hara pointed out that doing the main group comparisons the way they did "introduced a higher bar to overcome" because individuals with both HHcy and ADRD "are already handicapped by faster brain atrophy from the beginning."
Compared with the no HHcy plus no medical food group, atrophy of the forebrain parenchyma "including white matter" was only significantly slower in the HHcy plus medical food group with comorbid CVD (P < .003).
The subanalysis also showed significantly lower CVD atrophy rates in the HHcy plus medical food group vs the subsample who went off treatment for a duration of time (HHcy plus no treatment). There were no rate differences between the HHcy plus no treatment and the no HHcy plus no treatment groups.
In addition, there were no significant hippocampal and cortical atrophy findings for those with HHcy plus no treatment.
Overall, "the findings on HHcy management cannot be extrapolated to treating patients with normal homocysteine levels," note the investigators. However, the results "warrant further investigation of [CerefolinNAC] in managing HHcy in a variety of cognitive disorders for at least two years."
Dr Hara added that the reason they had these results compared with past research is perhaps because the older studies didn't treat patients long enough.
"Some of those studies were 12 months, 18 months long. Lasting at least 2 years seems to be key for those with Alzheimer's disease," she said.
Applause for "Subjecting Supplements" to Trials
"We're fond of saying that 'things that are good for your heart are good for your head.' It's important for people to practice good dietary choices, maintain physical activity on a regular basis, and to know their numbers in terms of cholesterol or any vitamin deficiencies," commented Dr Fargo.
He added that the study's focus on HHcy, which may indicate low levels of folate, puts it in the overall category of healthy lifestyle/diet.
But whether the medical food product is more effective than a change of diet wasn't addressed in this particular study. "We don't know what the particular dietary patterns were or whether their hyperhomocysteinemia may have been controlled through eating more leafy green vegetables, liver, or fruit that afford people these B vitamins."
Dr Fargo also noted that the main comparison groups "were not ideal" in a clinical trial. "What you'd like to see is a group of people with the condition who received placebo and a group of people with the condition receiving active treatment. And that wasn't done here," he said.
"It's really hard to come up with a take-home message from a study that was so small and didn't really have a control group that would let you make a conclusion about the safety and effectiveness" of the product, said Dr Fargo.
He added that to make any strong conclusions, future research will also need a larger overall population followed over a longer period.
"That being said, this study provides information to the literature that wasn't there before, particularly in regards to the imaging results," he said.
"And we applaud that people are subjecting supplements such as this to clinical trials. All too often claims are made about their effectiveness for Alzheimer's disease or other cognitive dementia that aren't backed up by real scientific data."
The study was funded by Nestlé Health Science–Pamlab Inc. Dr Shankle reports owning shares of Medical Care Corp, whose assessment tool was used in the study. Dr Hara reports owning stock in Medical Care Corp. Disclosures for the other coauthors are in the paper.
J Alzheimers Dis. 2016;54:1073-1084. Abstract
Follow Deborah Brauser on Twitter: @MedscapeDeb. For more Medscape Neurology news, join us on Facebook and Twitter
Medscape Medical News © 2016  WebMD, LLC

Send comments and news tips to news@medscape.net.
Cite this: 'Medical Food' May Slow Brain Atrophy in Patients With Alzheimer's and Related Disorders - Medscape - Oct 31, 2016.