Even when patients with chronic back pain know they are taking a placebo, the treatment can reduce both their pain and disability, new research suggests.
In the study of 83 adults in Portugal with persistent low back pain, those who received open-label placebo therapy plus "treatment as usual" for 3 weeks had significantly greater single and composite reduction scores on 3 different pain scales compared with those who received only treatment as usual.
The placebo group also showed significant reductions in disability scores.
In addition, all of these improvements were found in the participants originally assigned to treatment as usual alone and then switched to the placebo pills for an additional 3 weeks.
"The take-home message is that prescribing placebo openly is a possibility, although we need to look more at what conditions that's true for in order to replicate the results," co-investigator Irving Kirsch, PhD, Beth Israel Deaconess Medical Center, Harvard Medical School, Boston, Massachusetts, told Medscape Medical News.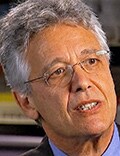 "This could be especially useful in conditions with medical treatments that do not provide enough benefit. Anything that boosts that would be helpful," added Dr Kirsch.
The findings were published online October 14 in Pain.
Harnessing Placebo Power — Ethically
"Low back pain…causes more disability than any other medical condition worldwide," write the investigators. "Researchers and clinicians have identified a pressing need for innovative treatments and management tools."
They add that several recent studies have shown inferiority or "only marginal increased efficacy" for low back pain medications vs placebo. So they wanted to investigate whether placebo effects "could be harnessed ethically" in this patient population.
Dr Kirsch noted that many people have believed that a placebo would work only if patients didn't know that that's what they were taking. But some small pilot studies and an irritable bowel syndrome trial have shown that open-label placebo prescriptions can provide benefit.
"We've known for some years that for many conditions, including pain, the placebo effect can be powerful. But there's been this apparent barrier to being able to harness it and use it clinically," he said.
This study was created "to see if it was possible to see a clinically significant effect from placebo even if you know it's a placebo. Because if that was the case, that would remove a basic barrier to making use of this potentially important clinical tool," said Dr Kirsch.
Between November 2013 and December 2015, 97 patients older than 17 years of age were enrolled at one center in Lisbon, Portugal, and randomly assigned to treatment; 83 completed the study.
At baseline, all reported low back pain that had lasted 3 months or longer. This was followed up by a diagnosis from a certified pain specialist. Exclusion criteria included opioid use in the previous 6 months.
Significant Improvements
For 3 weeks, 42 of the participants were told to take only their treatment as usual (control group; 71.4% women; mean age, 44.1 years) and 41 were told to also include twice-daily placebo pills (placebo group; 70.7% women; mean age, 44.4 years).
The placebo capsules were filled with microcrystalline cellulose, "a common inert excipient for pharmaceuticals," report the researchers. Treatment as usual meant continuing to take their previous low back pain medications, such as nonsteroidal anti-inflammatory drugs (NSAIDs) or acetaminophen (paracetamol).
The first co-primary outcome was composite severity score on three pain scales, measuring maximum, minimum, and usual pain. The other co-primary outcome was dysfunction of the back, as measured on a Portuguese adaptation of the Roland-Morris Disability Questionnaire.
After 3 weeks, the placebo group showed a significantly greater composite pain score reduction from baseline compared with the control group (28% change vs 5% change, respectively; P < .001).
"A reduction in pain of 27.9% has been found to correspond to clinical ratings of 'much improved' and a 30% reduction has been recommended as an indication [of] clinical significance," note the investigators.
Both the maximum pain and usual pain scores were reduced by 30% in the placebo group. For minimum pain, scores actually increased in the control group.
Table 1. Percentage Changes in Outcome Reductions After 3 Weeks
| | | | |
| --- | --- | --- | --- |
| Outcome | Change in Placebo Group (%) | Change in Treatment-as-Usual Group (%) | P Value |
| Maximum pain | 30 | 16 | .04 |
| Usual pain | 30 | 9 | .02 |
| Minimum pain | 16 | –25 | .008 |
In addition, the placebo group had a 29% reduction in pain-related disability vs a 0.02% reduction in the control group (P < .001).
When asked about the placebo pills, 30 of the 33 respondents noted that the treatment did not contain an active substance, demonstrating that they understood what they were taking. Interestingly, 21 of these individuals reported at baseline that they were "skeptical" or only believed a "little" that the placebo could convey benefit.
At the end of the initial 3 weeks, 30 members of the control group agreed to switch over to receiving the placebo treatment. At the end of 3 additional weeks, they showed highly significant score reductions on all measures.
Table 2. Outcome Improvements in Switched Group vs Treatment-as-Usual Group
| | | |
| --- | --- | --- |
| Outcome | Change (%) | P Value |
| Maximum pain | 29 | <.001 |
| Usual pain | 38 | <.001 |
| Minimum pain | 46 | <.001 |
| Composite pain | 36 | <.001 |
| Pain-related disability | 40 | <.001 |
"Our findings suggest that [open-label placebo] pills presented in a positive context may be helpful in chronic low back pain," write the investigators. They add that this is the first study to show "potentially clinically significant benefits" from this type of treatment in this patient group.
However, they note that further research is needed on using this for chronic low back pain and other conditions "defined by self-appraisal."
"Reopens Discussions"
"This study reopens the discussion about placebo effects in medicine and whether it is ethical to use [it] as a treatment approach for patients with chronic conditions," Gustavo Machado, PhD student and researcher at the George Institute for Global Health, Sydney Medical School, Australia, told Medscape Medical News.

Machado, who was not involved with this research, was the lead author of a study published last year in the BMJ showing that acetaminophen was not superior to placebo for acute low back pain.
"The evidence on paracetamol…is limited, though this medication has been shown to have minimal effects for other chronic musculoskeletal conditions, such as osteoarthritis," he said.
In addition, other recent studies have shown small effects from NSAIDs and opioids compared with placebo, with patients "allocated to the placebo groups showing marked improvements on pain and physical disability."
However, he said the placebo benefits in the current study were surprising, but added that several limitations "might have influenced the results."
This included the trial's short duration, the possibility of performance bias, and that the control group may have been disappointed with their treatment assignment and so inflated their pain scores.
In addition, "the effects of…clinician interactions can enhance the effects of drugs. Therefore, what this study really shows is that the information provided to patients and the predictable ritual of taking a pill are important components of care," said Machado.
"It is unclear, however, whether the results…could have been achieved in settings without a warm and empathetic relationship with a healthcare provider, which limits the generalizability of this trial."
That said, he noted that the study did bring some useful information on how to manage some chronic conditions in primary care. "One possibility is to use an open-label placebo treatment as a 'wait and watch' strategy before prescribing strong opioids, which are often associated with serious adverse events."
Still, "more studies are needed before this management approach becomes applicable in clinical practice," he concluded.
Dr Kirsch was supported by grants from the Foundation for the Science of the Therapeutic Encounter and from the National Center for Complementary and Integrative Health. The other study authors and Gustavo Machado have disclosed no relevant financial relationships.
Pain. Published online October 14, 2016. Abstract
Follow Deborah Brauser on Twitter: @MedscapeDeb. For more Medscape Neurology news, join us on Facebook and Twitter
Medscape Medical News © 2016 WebMD, LLC

Send comments and news tips to news@medscape.net.
Cite this: Taking a Placebo, Even Knowingly, May Decrease Chronic Lower Back Pain - Medscape - Oct 28, 2016.