For patients with comorbid bipolar disorder and attention-deficit/hyperactivity disorder (ADHD), the psychostimulant methylphenidate (multiple brands) can be used safely without increasing the risk for manic episodes if combined with a mood stabilizer, a large observational study suggests.
Comorbid ADHD has been observed in up to 20% of people with bipolar disorder.
"The clinical question is whether central stimulants can be safely used to mitigate ADHD symptoms in bipolar disorder, or if this class of drugs should be avoided because of the risk of triggering manic symptoms," first author Alexander Viktorin, PhD, of the Karolinska Institutet, Stockholm, Sweden, told Medscape Medical News.
"Our findings suggest that risk of treatment-emergent mania should not be a reason to withhold methylphenidate medication in bipolar disorder patients with comorbid ADHD, provided that a concomitant mood stabilizer is prescribed," said Dr Viktorin said.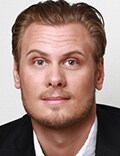 The study revealed an increased risk for treatment-emergent mania when methylphenidate was prescribed without a mood stabilizer, he noted.
The findings were published online October 3 in the American Journal of Psychiatry.
New, Unbiased Data
Using linked Swedish national registries, the researchers identified 2307 adults with bipolar disorder who initiated methylphenidate therapy between 2006 and 2014. The cohort was divided into two groups: those who did and those who did not undergo concomitant treatment with mood-stabilizing medication.
"We cross-linked the methylphenidate prescription with the mood stabilizer prescription with the diagnosis of bipolar disorder and found that when patients were taking mood stabilizers, they could be prescribed methylphenidate without any hazard, and in fact, it seemed as if they might do even better," coauthor Michael Thase, MD, of the University of Pennsylvania, in Philadelphia, told Medscape Medical News. "When patients were prescribed methylphenidate without concomitant mood-stabilizer therapy, they were significantly more likely to have a manic episode."
The hazard ratio for treatment-emergent mania with methylphenidate monotherapy was 6.7 (95% confidence interval [CI], 2.0 - 22.4). By contrast, the hazard ratio was 0.6 (95% CI, 0.4 - 0.9) when methylphenidate was administered concomitantly with mood-stabilizer therapy. "So the treatment then is either very dangerous or safe, depending on the context," Dr Thase said.
His advice: "If you're going to prescribe a psychostimulant to somebody with bipolar disorder, you better make sure they are also taking their mood stabilizer, because without it, there is an increased risk of provoking a mania."
"Given the markedly increased hazard ratio of mania following methylphenidate initiation in bipolar patients not taking mood stabilizers, careful assessment to rule out bipolar disorder is indicated before initiating monotherapy with psychostimulants," the authors write.
"A significant chunk of people with bipolar disorder have ADHD," said Dr Thase. "And there is controversy over whether it is easy or not easy to treat ADHD in people with bipolar disorder, and I would say that [clinicians] who don't have extra experience in this area are probably overly cautious and hesitant.
"These new data, which are without bias or commercial influence, really do indicate that if you are able to have your patient on a reasonable mood-stabilizer regimen, you can treat ADHD with a psychostimulant without additional worry."
The study had no commercial funding. Dr Thase has financial relationships Alkermes, Allergan, AstraZeneca, Shire, and other pharmaceutical companies. The original article contains a complete list of other authors' relationships with industry.
Am J Psychiatry. Published online October 3, 2016. Abstract
Medscape Medical News © 2016 WebMD, LLC

Send comments and news tips to news@medscape.net.
Cite this: ADHD Med Okay With Mood Stabilizer in Bipolar Patients - Medscape - Oct 24, 2016.