Delegate More Work to Nonphysicians
One obvious solution for overloaded physicians is to delegate work to others on staff. Physicians have differing views on how much of their work should be delegated, but Dr Sinsky asserts that there's a great deal of work that physicians don't need to do themselves.
"Doctors don't need to deal with everything," she says. "There's an assumption that safety is promoted if the doctor does every task, signs every chart, processes every prescription renewal, and enters orders for every ear wash."
Nonphysicians, such as registered nurses (RNs), physician assistants (PAs), and medical assistants (MAs), can free up the doctor's time in the exam room. They can identify the reason for the visit and help the patient set the visit agenda, reconcile medications, update the medical history, provide immunizations and screenings, and arrange preventive services.
You may be concerned that some of these tasks, such as screening for conditions and arranging preventive services, may be beyond the training of MAs and RNs. This can be addressed by creating protocols, or standing orders, which the assistant must follow, STEPS Forward advises.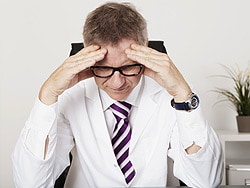 The 2014 study showed that high-functioning practices use standing orders for RNs to diagnose and treat simple problems without a physician's involvement, such as streptococcal throat infections, conjunctivitis, ear infections, head lice, sexually transmitted diseases, and uncomplicated urinary tract infections.
To provide direct oversight of MAs and nurses, and to utilize them in the most efficient way, Dr Sinsky suggests pairing two MAs, nurses, or PAs with one physician and training them to assist with data entry and visit-note documentation. In one such arrangement, average daily visits increased from 21 to 28, and revenue rose 20%-30%, which exceeded the cost of the additional MA or nurse.
But won't adding an MA or RN in the exam room make it too cramped? According to the STEPS Forward module on team documentation,[2]this isn't a problem in most cases. "Most practices may find they do not need to alter the size or configuration of existing exam rooms," it states.
Medscape Business of Medicine © 2016 WebMD, LLC

Any views expressed above are the author's own and do not necessarily reflect the views of WebMD or Medscape.
Cite this: Leigh Page. Beating Burnout: How Doctors Can Regain Control - Medscape - Oct 12, 2016.