Female physicians frequently do not report seeking care for depression or other mental health problems because they are afraid of losing their medical licence or of having to undergo intense scrutiny from medical licensing boards, new research shows.
"I had been hearing anecdotally, and even seeing on Facebook, that when women physicians talked about their mental health problems, other physicians would caution them against reporting those problems or seeking help," lead author Katherine J. Gold, MD, from the Department of Family Medicine, University of Michigan, Ann Arbor, told Medscape Medical News.
"I had also heard from a few people that they were afraid to report any mental problems to their state board because they were afraid they would lose their license if they got treatment. I wanted to find out if this fear was more widespread," Dr Gold said.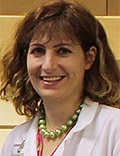 The findings were published in the October/November issue of General Hospital Psychiatry.
Reprisals
For the study, researchers surveyed 2106 female physicians from all 50 states and the District of Columbia on a closed Facebook group.
The 24-question survey asked about mental health history and treatment, perceptions of stigma, opinions about state licensing questions on mental health, and personal experiences with reporting.
Most of the respondents were aged 30 to 59 years. Almost 50% of the women believed they had met criteria for mental illness but had not sought treatment.
Key reasons for avoiding care included fear of reporting to a medical licensing board and the belief that diagnosis was embarrassing or shameful.
Only 6% of physicians with a formal diagnosis of a mental health problem or treatment of mental illness disclosed this on their licensing board form.
For many of these women, reporting that they had a mental health problem turned out to have stressful consequences.
One physician who disclosed her well-controlled depression to a state board in the 1990s reported being made to meet with a medical board–appointed psychiatrist for 15 minutes at Starbucks and being charged $1000. Processing of the paperwork delayed the start of her residency.
"I then had to check in with a compliance officer every 3 months who would page at random, usually when I was scrubbed into surgery, and announce that he was outside and needed to check in," she recounted.
Another respondent reported, "My mental health issues are directly related to chronic illness. I was required to do a face-to-face interview with a board member and [undergo] almost 6 months of 'retraining/supervision' because I had been off work for 2 years. This was imposed by the board, despite no adverse actions in my past and active licensure in another state."
Yet another doctor reported that she had left medical practice as a result of her experience after she disclosed having a mental illness.
"All of my fears were realized when I did report it. I was placed in a very strict and punitive PHP [physician health plan] that didn't allow me to take meds written by my doctor for anxiety and insomnia. I am now not practicing at all because of this."
High Suicide Risk
Medicine is a stressful occupation, and physicians and medical trainees have higher risk for burnout and for suicide than the general population, coauthor Louise B. Andrew, MD, JD, Victoria, British Columbia, told Medscape Medical News.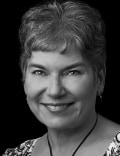 "Physicians already are more susceptible to suicide than those in the general population, because there is the same incidence of depression, coupled with a higher incidence of job-related stress, and physicians know how to kill themselves, so there is knowledge of and access to lethal means. When a physician reaches a point of despair, it's a lot easier to just end it all than it would be for the normal layperson," Dr Andrew said.
This is especially true for women physicians, she said.
"Women physicians complete suicide at the same rate as male physicians, whereas in the general population, women complete suicide far less often than their male counterparts. The fact that licensing boards continue to ask physicians to declare mental health issues is disturbing to me since the practice deters people from seeking help," Dr Andrew said.
"We would like to raise awareness about this problem. It is common knowledge among physicians that several of the questions that medical licensure boards ask are unnecessarily intrusive and discourage physicians from even seeking medical care for very common and very treatable conditions because they fear that seeking help will force them to answer these questions, and then that in turn will subject them to, at the very least, increased scrutiny by the medical licensure board that would not be applied to anyone who doesn't have such a condition, or who does not admit to such a condition," she said.
Dr Andrew and Dr Gold both believe that asking broad, time-unlimited mental health questions would be considered impermissible under the Americans With Disabilities Act (ADA).
"The legality of such questions was struck down under the ADA in a federal district court case called the Medical Society of New Jersey vs Jacobs, where Jacobs was a New Jersey medical licensure board chair.
"The decision, handed down in 1993, made it clear that the extra investigations triggered by such questions constitute invidious discrimination under the Americans With Disabilities Act. But the case, which resulted in a large settlement against the medical licensure board, seems to have been forgotten, and these questions have crept back," Dr Andrew said.
Dr Andrew, an emergency physician who was active in the American College of Emergency Physicians, said she has witnessed the problem of physician suicide first hand.
"Both in medical school, in my residency, and when I was on faculty at Johns Hopkins, I had contact with a number of doctors who completed suicide ― faculty, residents, friends. It really comes home to you when you are in some sense a survivor, and this has led me to have a great concern about the issue of physician suicide," she said.
Dr Andrew maintains a website for physicians who are depressed and may be contemplating suicide. In her role as attorney, she maintains another website that helps shepherd physicians through malpractice litigation and other legal problems.
She believes that physicians are being held to a higher standard than the rest of the population.
"I have done surveys among emergency physicians, and one response stands out in my memory," Dr Andrew said.
"One of my respondents said: 'I have had the pistol in my mouth and would have pulled the trigger, save for leaving my child without a parent.' Does anyone honestly think anyone in our position would report this type of thought to any board and go under the microscope? Lose our ability to provide for our families? State boards and every one else hold their physicians to a different standard. If I were a plumber or musician, I would just go to see my psychiatrist, take medication, and go on with my life. We are held to an impossible double standard.
"I have seen these kinds of responses again and again. It is very clear that these fears of further intrusion are what deters ― in many cases, prevents ― physicians from seeking the care they would have no trouble seeking if they were people who didn't have these kinds of regulatory burdens imposed on them. And that hurts me. It is so wrong on so many levels," Dr Andrews added.
"Chilling" Reports
Commenting on this study for Medscape Medical News, Michael F. Myers, MD, professor of clinical psychiatry, SUNY Downstate Medical Center, New York City, said it is "a wonderful paper and a nice contribution to the increasing literature on physician health and well-being. Those narrative comments from some of the women are chilling."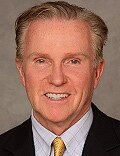 Women experience added stresses because of their sex, Dr Myers suggested.
"I have long been trying to understand why women physicians have quite a high death rate by suicide compared to women in general or other professional women. I don't think we really know why that is. But we are still living with some residual sexism in medical education and medical practice, despite the progress in equality that has been made in recent years.
"My women physician colleagues would say there are still microinequities, microaggressions, in terms of harassment and things like that. Perhaps this could add to the reluctance of women to make a declaration that they have felt ill or were ill and had gotten treatment," he said.
Dr Myers said that the phrasing of questions by medical licensure boards concerning mental health should meet the criteria of the Americans With Disabilities Act and suggested the following as an "ideal" question to ask, and one that does not distinguish psychiatric illness from physical illness:
"In the past 2 years (usually you are supposed to give a finite answer), have you suffered from any illness that has necessitated you taking time away from your studies or practice, and if so, please explain."
Dr Myers said that he has seen the danger of reluctance by physicians to seek mental health care in sharper focus, because he has been interviewing the relatives and loved ones of physicians who have completed suicide.
"I've come across families who have told me that their physician–loved one did not seek any treatment because of stigma and its potential impact on their hospital privileges or medical license. It's tragic. These are people who have fallen through the cracks because of stigma. That's why I think a paper like this is very important to get this message out. Physicians are forced to lie and go without treatment because they are just terrified that this could completely abort or derail their career trajectory."
Dr Myers added that he hopes individuals working for state medical licensing boards will read this article and other similar research "to help them understand what is going on in the hearts and minds of doctors who are applying for licenses. These boards may think they are protecting the public, but I would ask, 'Well, are you? And at what cost?' Because I believe that one death is too many."
Dr Gold, Dr Andrew, and Dr Myers report no relevant financial relationships.
Gen Hosp Psychiatry. 2016;43:51-57. Abstract
Medscape Medical News © 2016 WebMD, LLC

Send comments and news tips to news@medscape.net.
Cite this: Female Docs Afraid to Admit Seeking Mental Health Care - Medscape - Oct 04, 2016.