The manufacturer of rivaroxaban (Xarelto, Bayer/Johnson & Johnson) was concerned enough about the international normalized ratio (INR) measuring device used in the seminal ROCKET AF trial that they created a safety recheck program, yet didn't share these data with the US Food and Drug Administration (FDA) before the drug's approval, charges the BMJ in a new report.
In the report, released online September 28, Deborah Cohen, associate editor of the BMJ, writes that Janssen, the pharmaceutical arm of Johnson & Johnson, not only knew about potential problems with the device early on but also created the Covance recheck program to compare blood test readings from the Alere product against laboratory results.
However, data from this program weren't shared with the FDA, the trial's data safety monitoring board, or even Bayer — which codeveloped rivaroxaban and markets it outside the United States — before the drug was approved in 2011, she writes.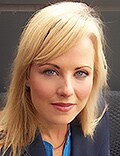 Some US patients are now suing both Janssen and Bayer "for allegedly misleading users about the safety and efficacy of rivaroxaban."
In legal testimony, "a Bayer official has alleged that Janssen, which had responsibility for conducting and managing the trial, withheld the programme from the company," writes Cohen in the BMJ report.
The whole thing has been a case of digging into "'who knew what and when," Cohen told Medscape Medical News. "This story was incredibly complex to do," she said.
The BMJ first publicly questioned the validity of ROCKET AF in February of this year, as reported at the time by heartwire from Medscape. The main trial showed noninferiority for rivaroxaban vs dose-adjusted warfarin for stroke prevention in patients with atrial fibrillation, but warfarin administration was based on use of the Alere INRatio Monitor System, which was subsequently part of a class I recall notice from the FDA.
At that time, the journal suggested that the faulty device may have made the warfarin results look worse than they really were.
However, the trial investigators are disputing these doubts. "The ROCKET AF Executive Committee (EC) stands behind the conduct and rigor of the study, the trial findings, and the recently published research letter," said EC members Manesh R. Patel, Duke Clinical Research Institute, Durham, North Carolina, and Keith A.A. Fox, University of Edinburgh, Scotland, in a joint statement sent to Medscape Medical News.
The "research letter" references a report published in the New England Journal of Medicine in February that disclosed results from a series of post hoc analyses that were "consistent with the overall trial findings," with the investigators stating that any possible device malfunctions didn't significantly affect ROCKET AF's primary outcomes. Further results released in July reiterated that stance.
"The ROCKET AF EC first became aware of the FDA recall of the INR point-of-care (POC) device in the fall of 2015, 4 years after the publication of the trial's [initial] results," state Dr Patel and Dr Fox.
Timeline of Events
According to a timeline printed in the new BMJ report, the FDA first gave 510(k) clearance to the INRatio POC INR device, initially marketed by HemoSense, in 2002. Although the FDA didn't issue its class I recall notice until December 2014, it started sending out warning letters to HemoSense as early as 2005 about the device possibly "generating clinically significant erroneous values."
ROCKET AF started enrollment in December 2006, and within 2 months, members of its EC were voicing concerns about the INRatio's reliability, the BMJ says that plaintiffs' lawyers have alleged. One year later, Janssen told the investigators via letter "to contact the medical monitor, Parexel, or Duke Clinical Research Institute helpline if they have concerns" about the device.
In 2008, the Covance program was launched by Janssen.
"The trial provided a mechanism for the performance of a blinded central INR (that is now being referred to as the "Covance recheck program") if investigators had concerns about a POC device INR result or if the POC device was not available," said Dr Manesh and Dr Fox in their emailed statement.
"This resource and backup mechanism was used less than 150 times compared to the more than 360,000 POC values obtained in the study," they added.
Other key dates in the timeline created by the BMJ include the following:
March 2011: Janssen responded to the FDA's request about the device's performance in the trial but does not include Covance data.

September 8, 2011: Results from ROCKET AF are published in The New England Journal of Medicine.

September 22, 2011: European Medicines Agency (EMA) grants marketing authorization to rivaroxaban, followed by FDA approval in November.

December 2014: Class I recall is instituted for both the INRatio and INRatio 2 devices.

March 2015: BMJ receives confirmation from Alere that devices used in ROCKET AF were part of the recall.

September 2015: The journal contacts ROCKET AF investigators about the recall; later in the month, Alere gives Janssen/Bayer the same device recall information it gave to the BMJ/.
A month later, the investigators began their series of post hoc analyses, which they finished in December 2015. They then published initial results 2 months later.
However, Harlan M. Krumholz, Yale School of Medicine, New Haven, Connecticut, told heartwire from Medscape at the time that these analyses weren't enough — and that all trial information should be made public. "Why not share the data and let others take a look?" he asked.
EMA, FDA Weigh in
In the new BMJ report, one of the trial investigators told the journal that he started asking questions about the faulty device early on. Markku Kaste, MD, PhD, former head of the Clinical Stroke Research Group at Helsinki University Central Hospital, Finland, recalled that he "warned a study monitor from Parexel…that INRatio's performance should first be validated," but was told that he shouldn't worry about it.
He added to Cohen that the Covance program should have been shared with the investigators.
Similarly, Peter Rothwell, MD, PhD, Oxford University, United Kingdom, and a member of the trial's data and safety monitoring board, told the journal he had "no memory" of the board being told about the Covance program.
Also in the report, Carl Heneghan, DPhil, Nuffield Department of Primary Care Health Sciences, University of Oxford, states that trial participants "may have been put at undue risk of harm" because of errors from the device and "a near exponential increase in bleeding risk with increasing INR."
However, a statement from the EMA asserts that sufficient evidence shows that "the benefit/risk balance remains unchanged and favorable for treatment with rivaroxaban in the prevention of thromboembolism in non valvular atrial fibrillation."
The FDA is continuing to review the data but told BMJ that it hasn't changed its recommendations regarding the use of the drug.
"The FDA also said that because the…devices were used only to monitor blood clotting rates and adjust the dose of warfarin in the trial, they are 'confident that the rates of stroke, bleeding, and other clinical outcomes' in patients taking rivaroxaban are correct," writes Cohen.
Independent Review Needed
Still, Kamal R. Mahtani, also from the University of Oxford, and Dr Heneghan write in an accompanying editorial that "patients must live with uncertainty until we have independent scrutiny of key trial data."
They note that one solution would be replicating the results of both ROCKET AF and the RE-LY trial, which compared warfarin with dabigatran in patients with atrial fibrillation. However, this type of replication could take quite a while.
"In the mean time, making the data available for independent scrutiny should be a mandatory regulatory requirement, particularly when there are questions about trial rigour," they write.
In addition, "a detailed independent analysis of unpublished data from clinical study reports, similar to previous analyses of neuraminidase inhibitors, would also help."
Vinay K. Rathi, postgraduate trainee at Harvard Medical School, Boston, Massachusetts, and colleagues, including Dr Krumholz, write in a linked commentary that although controversy with the trial "remains unsettled, the potential for faulty diagnostic devices to compromise clinical research and patient care has become increasingly clear."
Because of concerns over the trial, the writers are calling for action from regulators, including adopting unique device identifiers to help in oversight and using more postmarket surveillance studies.
"Can We Trust ROCKET at All?"
Senior author of the commentary, Joseph S. Ross, MD, associated professor of medicine and public health at the Yale School of Medicine, told Medscape Medical News that it would be simple to list lot numbers for devices used and other data on a trial's page at the ClinicalTrials.gov website.

"With today's technology, it's easy to link all of this. This type of information should be know-able and should not be hard to find," said Dr Ross.
"This eye-opening episode may encourage patients, physicians, manufacturers, and regulators to re-examine performance expectations for these devices and work towards a better framework to support their use in clinical diagnosis, management, and research," add the commentators.
As for ROCKET AF, Dr Ross said that making all the trial data available to external investigators would go a long way toward answering lingering questions.
"The problem is that Bayer doesn't want to make the data available. But to us, that would be the easiest and most important first step," he said, adding that otherwise there will always be an asterisk beside the study.
At the end of her report, Cohen asks, "Can we trust ROCKET at all?" She told Medscape Medical News that there are no easy answers right now, but it was important to raise questions.
"I don't think people should be scared off of using this [drug]. But there is a spotlight over this type of drug at the moment."
She added that while working on the report published back in February, she felt that there was more to the story "and something just didn't feel right." But it took a lot of digging to unravel all the moving parts — and many interview requests were sent out.
"I gave them so many opportunities to answer my questions."
Cohen and Rathi have disclosed no relevant financial relationships. Dr Krumholtz and Dr Ross report receiving research support through Yale University from Medtronic and Johnson & Johnson "to develop methods of clinical trial data sharing," the Centers for Medicare & Medicaid Services, and the FDA "to develop methods for post-market surveillance of medical devices." In addition, Dr Krumholz reports chairing a scientific advisory board for United Healthcare and Dr Ross reports receiving research support from the Blue Cross-Blue Shield Association. Dr Mahtani and Dr Heneghan report receiving funding from the National Institute for Health Research (NIHR) "to support some of their work on anticoagulation." Dr Mahtani also reports being supported by an NIHR Clinical Lecturer award. Disclosures for the coauthors are in the paper. The editorialists have disclosed no relevant financial relationships.
BMJ. Published online September 28, 2016. Article, Editorial, Commentary
Follow Deborah Brauser on Twitter: @MedscapeDeb. For more Medscape Neurology news, join us on Facebook and Twitter
Medscape Medical News © 2016 WebMD, LLC

Send comments and news tips to news@medscape.net.
Cite this: BMJ: Rivaroxaban Maker Withheld INR Device Concerns From FDA in ROCKET AF - Medscape - Sep 30, 2016.