The time before and after a diagnosis of cancer can be a perilous time for patients, new research shows.
In a register-based study of over 720,000 individuals who were diagnosed with cancer in Sweden during a 20-year period, the risk for both iatrogenic (from medical complications) and noniatrogenic (from accidents or self-harm) injuries rose as much as 15-fold in the 16 weeks before and after their diagnosis compared with the previous year.
The injuries required inpatient care and point to the "total burden of medical complications and call for prevention of intentional and unintentional injuries during the diagnostic process of cancer," the new study concludes.
The study was published online on August 31 in BMJ by a team from Sweden, with first author Qing Shen, a postgraduate student at the Karolinska Institute, Stockholm.
"Clinicians and researchers should pay more attention to the negative influence of a diagnosis of cancer on the health and well-being of patients," comment Holly G. Prigerson, PhD, professor, Weill Cornell Medicine, New York, New York, and colleagues, in a linked editorial. "Patients cannot undo their diagnosis, but effective and empowering interventions could limit the extent to which they become undone by it," the editorialists conclude.
Cancer Diagnosis Can Be Psychologically Devastating
A diagnosis of cancer has psychological fallout and consequences, and this needs to be taken into account with each patient, Dr Prigerson told Medscape Medical News.
"As Shen and colleagues have shown, patients' reactions to their diagnosis can result in unintentional injuries. They become accident prone because they are so worried, but even before the actual diagnosis, the workup itself can make them distracted. It is important to have greater awareness that a cancer diagnosis or any diagnosis of life-threatening illness can make people very upset, nervous, and distracted," she said.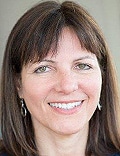 "In our editorial, we recognized the injury resulting from the actual tests and clinical procedures themselves, but we focused on the psychological consequences of that cancer diagnosis. People become so concerned about what cancer will mean for their life and death that they are at heightened risk of intentional injury, suicidal thoughts, and actions," Dr Prigerson said.
Some patients would benefit from talking with a therapist about their fears, she said.
"This would help them regarding realistic fears vs unrealistic fears. For example, are they worried about suffocating or being in extreme pain? Reassurance that their symptoms will be managed and that they will be comfortable, if that is what they are most concerned about, can be helpful. Are they concerned about how their loved ones will be burdened by caring for them and what they will witness as they decline? Are they inconsolably anxious and waking up panic-stricken in the middle of the night? These patients would benefit from mental health interventions, talking with a therapist about their anxieties and what they can do to manage their fears and concerns," Dr Prigerson said.
Study Details
The study analyzed data on hospital admissions for iatrogenic and noniatrogenic injuries among 720,901 patients diagnosed with cancer in Sweden between 1999 and 2009, using Swedish national population and health registers.
The researchers then compared the incidence rate of both types of injuries during the diagnostic period (16 weeks before to 16 weeks after diagnosis) vs the incidence rate of such injuries in the year before the diagnosis in the same patients.
During the diagnostic period, there were 15,637 injuries that required hospitalization. Of these, 7306 were iatrogenic (incidence rate, 0.60 per 1000 person-months) and 8331 were noniatrogenic (incidence rate, 0.69 per 1000 person-months).
For iatrogenic injuries, the incidence rate ratio was 7.0 (95% confidence interval [CI], 6.6 - 7.4) during the diagnostic period compared with the prediagnostic period. This increase in risk started 2 weeks before the cancer was diagnosed and peaked in the 2 weeks after the diagnosis.
The incidence rate ratio was lower for noniatrogenic injuries, at 1.9 (95% CI, 1.8 - 2.0) during the diagnostic period compared with the year before. This increase in risk began 4 weeks before diagnosis and peaked during the 2 weeks before diagnosis.
Patients who had the greatest risk for both types of injury were those with central nervous system (CNS) cancers (14.7-fold increase), followed by colorectal cancers (11.5-fold risk).
Much of this risk could be attributed to the higher degree of complications associated with more extensive diagnostic procedures and treatments compared with other cancer workups, Dr Shen and colleagues suggest.
Self-harm and accidental injuries were increased 5.3-fold during the 2 weeks before diagnosis, an indication that psychological stress could be a factor, the authors note.
Patients with CNS cancers had a 2.8-fold increased risk for self-harm and accidental injuries, and those with lung cancer had a 2.5-fold increase in self-harm and accidental injuries, the authors report.
Patients with nonmelanoma skin cancer had the smallest increased injury risk.
The work was supported by the Swedish Cancer Society, the Swedish Research Council for Health, Working Life and Welfare, and the China Scholarship Council. The authors and editorialists have disclosed no relevant financial relationships.
BMJ. Published online August 31, 2016. Abstract Editorial
Follow Medscape Oncology on Twitter: @MedscapeOnc
Medscape Medical News © 2016  WebMD, LLC

Send comments and news tips to news@medscape.net.
Cite this: Injury Risk Rises Just Before and After a Cancer Diagnosis - Medscape - Sep 01, 2016.