Electroencephalography (EEG) can distinguish phenotypes of postanoxic multifocal myoclonus (PAMM), a condition that may develop soon after cardiac arrest — but only one EEG pattern is associated with "functionally favorable" survival, according to new research.
The study of 401 postcardiac, comatose patients showed that 16% developed early PAMM. Those with EEG readings were then placed into four main categories:
Pattern 1 (n = 48) showed a supressed background with bursts of "high amplitude polyspikes" in concert with the myoclonic activity;

Pattern 2 (n = 8) showed a "continuous background" with narrow spike waves;

Pattern 3 had a pattern consistent with subcortical myoclonus (n = 2); and

Pattern 4 had other patterns/were unclassifiable (n = 7).
Survival to hospital discharge was achieved by 2, 4, 0, and 1 patients in each group, respectively, after the patients had been comatose for 1 to 2 weeks. However, only those who showed pattern 2 characteristics had survival with favorable outcomes.
In addition, "the patients with pattern 2 had a higher rate of favorable outcomes than the overall post-arrest population," lead author Jonathan Elmer, MD, assistant professor of Emergency and Critical Care Medicine at the University of Pittsburgh, Pennsylvania, told Medscape Medical News.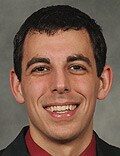 "In some ways, if you had a choice after cardiac arrest, you'd actually like to have that kind of myoclonus because it implies that much of your cortex is intact," he said.
The study is published in the August issue of the Annals of Neurology.
Myoclonus Subtypes
The majority of patients will go on to die of brain injury after admission for cardiac arrest, and those who survive to discharge are often significantly disabled, said Dr Elmer.
"The challenge we have as physicians and care providers, after the first few days after a cardiac arrest is identifying the people who can go on to have a good recovery from those who have a nonsurvivable injury," he added.
Past studies have discussed several "clinical syndromes of postanoxic myoclonus," report the investigators. These include subcortical myoclonus, myoclonic status epilepticus (MSE), and Lance-Adams syndrome.
MSE, which usually begins within 24 hours of injury, has shown EEG patterns of "generalized polyspikes, spikes, or sharp waves that are time-locked with clinical myoclonus, although the term 'status epilepticus' may be a misnomer, as PAMM bears little resemblance to status epilepticus or myoclonic epilepsy," write the researchers.
Lance-Adams syndrome is "classically characterized by action myoclonus" after a patient awakens from anoxic injury. However, this awakening can often be delayed or masked by use of sedative drugs.
Because some of these subsyndromes may have been misclassified in past case studies, leading to mixed results, the investigators wanted to assess whether "distinct EEG phenotypes" of the overall condition exist.
They retrospectively examined 401 consecutive patients who had been treated at a single center between January 2012 and February 2015 after cardiac arrest. Study exclusions included being "awake" within the first 6 hours of return of spontaneous circulation.
The center's established protocols for postarrest patients included continuous EEG monitoring until "awakening, death, or 48 to 72 hours of monitoring without actionable findings." Early myoclonus developed in 69 of the patient population, although 4 had missing EEG records.
"Favorable Neurological Recovery"
Survival to discharge, the primary outcome, occurred in 131 patients in the entire study group, including 7 patients with myoclonus. The secondary outcome of discharge with functionally favorable outcomes occurred in 17% of the study population, including all of the pattern 2 myoclonus survivors.
Burst suppression with identical bursts were shown on EEG readings for 101 of the total group, including 48 with myoclonus. But "no patient with identical bursts, regardless of the presence or absence of myoclonus had a favorable outcome," write the investigators.
In 94% of the pattern 1 "malignant PAMM" patients, EEGs showed a distinct progression that included the initial suppression burst, followed by a decrease in the polyspokes' amplitude over the following 2 days. The bursts then continued to lengthen into a "uniform mixture of theta and delta rhythms" before the myoclonus itself abated.
None of the myoclonus subgroups with any PAMM pattern other than pattern 2 had functionally favorable survival. Interestingly, all four of the pattern 2 patients who had this type of survival were diagnosed with Lance-Adams syndrome upon awakening.
Overall, the study highlights the prognostic significance of the specific electrographic subtypes found, note the investigators. Although both pattern 1 and pattern 2 "are consistent with what has previously been defined as MSE," they showed different outcomes.
Pattern 2 pointed to a more optimistic prognosis but was a relatively rare phenotype, at least in this particular group of postanoxic patients. Still, myoclonus with this pattern type "indicates that favorable neurological recovery is likely with a comprehensive postarrest care bundle."
As for pattern 1 patients, the researchers stress that they are not currently recommending that treatment be withdrawn because of EEG characteristics alone.
However, if their findings are replicated, it may eventually "be appropriate to abandon our current clinical standard of aggressive therapy with conventional antiepileptic therapy in favor of early limitations of care or novel neuroprotective strategies."
Dr Elmer reported that the investigators are looking at these issues in a prospective study. "But I think the real work will come from others testing the same finding in their own patient population."
Biomarker for Outcomes
"This paper gives a biomarker for outcomes that could help with therapy decisions," said Kimford J. Meador, MD, professor of neurology and neurological sciences at Stanford University School of Medicine and the Stanford Neuroscience Health Center, Palo Alto, California, when asked for comment.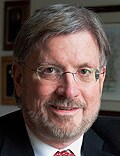 Dr Meador noted to Medscape Medical News that many tertiary centers are now doing long-term EEG on patients in intensive care units.
"People who have cardiac arrest, or those who have bleeds or head traumas, are at high risk to get seizures," he said. But a challenge over the last 10 to 15 years has been trying to predict what will happen with these patients. "Predictors of outcomes could help us to know how aggressive to be for treatment."
"In this paper, they showed us a distinct group with poor outcomes, which could be the focus of future research on different therapies to try." Or it could be an indication that discussions should be held with a patient's family "on how much further you're going to go if the outcome is going to be bad," said Dr Meador.
He noted that although pattern 2 was the better phenotype, only 50% of its small group survived. "But still, that's better than 0%."
Dr Meador added that families often want a clinician's help when making serious care decisions. "The more well-founded, scientific information we have, the better we can guide them. And for those in denial, it may help some to start to have acceptance of the situation."
New Insights
In an accompanying editorial, Eelco F.M. Wijdicks, MD, PhD, and Alejandro A. Rabinstein, MD, both from the Division of Critical Care Neurology at Mayo Clinic, Rochester, Minnesota, write that the current study confirms this patient population has poor outcomes.
"However, it provides important new insights into the role of continuous EEG monitoring…and refines our understanding of the neurological prognosis after cardiac resuscitation," they write.
The study is "conspicuously lacking" data, though, on neurologic exams, neuroimaging, somatosensory evoked potentials, and organ function, "which many of us consider crucial in teasing out" the course of the disease, write the editorialists.
"One can only conclude from Elmer's study that postischemic myoclonus status has a poor prognosis, with awakening in very few and an indeterminate long-term outcome," they point out. "The study confirms that recovery…is possible, although it remains very unlikely."
That said, they suggest that EEGs could be helpful for the "occasional patient" who shows pattern 2 characteristics.
"We hope other institutions follow this study group decision to scrutinize EEG recordings and merge clinical and neurophysiology information in conference before making decisions."
The study was supported by the National Heart, Lung, and Blood Institute. The study authors and the editorialists have disclosed no relevant financial relationships. Dr Meador reported no relevant financial disclosures but noted that he is involved in EEG monitoring during clinical practice.
Ann Neurol. 2016;80:175-184, 173-174. Abstract Editorial
Follow Deborah Brauser on Twitter: @MedscapeDeb. For more Medscape Neurology news, join us on Facebook and Twitter
Medscape Medical News © 2016 WebMD, LLC

Send comments and news tips to news@medscape.net.
Cite this: Myoclonus EEG Pattern After Cardiac Arrest May Predict 'Functionally Favorable' Survival - Medscape - Sep 01, 2016.