NEW YORK, NY — Three weeks after receiving sunitinib (Sutent, Pfizer) for metastatic renal cell cancer, the patient's blood pressure hit 220/110 mm Hg and the potentially life-prolonging drug was stopped. After referral to a cardiologist with expertise in managing the effects of cancer drugs on the heart, the hypertension was controlled with five BP medications and the patient is now on the targeted therapy for 5 years.
Cardiologists are increasingly faced with managing the cardiac health of patients during cancer therapy and throughout survivorship. Some experts suggest that as many as two-thirds to three-fourths of patients undergoing cancer treatment will receive drugs that carry cardiovascular (CV) risk. The number of cancer survivors is also expected to swell from more than 15.5 million alive in the US today to more than 20 million by 2026, according to the American Cancer Society.
Gaining Momentum
Strides are being made in the fledgling cardioncology field with the International Cardioncology Society (ICOS) and Canadian Cardiac Oncology Network (CCON) publishing recommendations this spring for cardioncology training in a multidisciplinary specialty[1].
The American College of Cardiology (ACC) launched its Cardio-Oncology Council, and at its upcoming congress, the European Society of Cardiology (ESC) will release a much-anticipated cardioncology position paper.
Gaps in the evidence, including a lack of randomized controlled trials on cardiotoxicity prevention, kept the society from issuing formal guidelines, Dr José Luis "Pepe" Zamorano (Ramon y Cajal Hospital, Madrid, Spain), chair of the ESC Committee for Practice Guidelines that issued the paper, explained to heartwire from Medscape.
The document, however, will address three key areas: how to evaluate patients before and after oncology and hematology treatment, how to prevent cardiotoxicity including reduction of risk factors, and how to treat patients when cardiac problems arise.
"Can you imagine what happens to the patient if during treatment someone recommends to the oncologist to reduce the dose of the drug or even to stop treatment? . . . It cannot be the decision of a single person. It should be a clear protocol; it should be done by real experts in the field using a multidisciplinary approach," he added.
Not Just Ejection Fraction Anymore
Left ventricular (LV) dysfunction resulting from anthracyclines is well-known among cardiologists, but today's increasingly complex cancer treatments have changed the definition of cardiotoxicity to include more pericardial disease, QT-segment prolongation, and hypertension.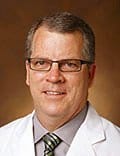 "I'm at Vanderbilt, an academic institution, and I'd say many of my colleagues don't know much about trastuzumab [Herceptin, Genentech] even though this has been a prominent therapy for some time. Now there are many more important cancer therapies that have a significant potential cardiovascular impact, and I would generally say cardiologists are not familiar with them at all," cardiologist Dr Daniel Lenihan (Vanderbilt University, Nashville, TN) who coauthored the cardioncology training proposal, told heartwire .
He said the breakneck pace of discovery in oncology and hematology creates unique challenges but is also a critical opportunity for cardiologists.
"If a patient 3 weeks into Sutent is going to be taken off a life-saving cancer therapy and that toxicity could be managed or prevented by you, the involved cardiologist, that's profound," Lenihan observed.
Cutting Off the Lifeline
Further complicating the issue is the patient's baseline cardiovascular risk, future life expectancy, and the presence of any underlying cardiovascular disease (CVD), cardiologist Dr Alexander Lyon (Royal Brompton Hospital and Imperial College London, UK) told heartwire . For example, younger patients receiving anthracyclines for Hodgkin's lymphoma have a low short-term risk for CV events but long-term follow-up shows that risk rises decade by decade. Conversely, older patients with underlying CVD who then get lymphoma have a 5-year risk of cardiac events of about 25% to 30% if nothing is done.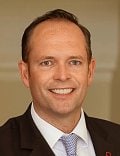 "The message here is to perform risk stratification at the beginning of the cancer pathway, and low-risk patients may need nothing or just close monitoring and surveillance. However, if they have a high baseline risk we need to optimize that risk and maybe consider treatments that can prevent or reduce the risks of cardiotoxicity . . . possibly ACE inhibitors or beta-blockers," Lyon said.
He suggested that the hardest group for which to quantify CV risk is patients receiving targeted molecular therapies, in particular serine- or tyrosine-kinase inhibitors (TKIs).
"If I had one message to cardiologists, if it ends in 'nib' it's highly likely there is a cancer that responds to it but also highly likely that it will cause some trouble; the question is which trouble is it going to cause," he said.
For example, TKIs targeting the vascular endothelial growth factor pathway like sunitinib, pazopanib (Vorient, Novartis), and sorafenib (Nexavar; Bayer Pharmaceuticals) cause hypertension in possibly as many as half of patients taking them, a degree of heart failure in 7% to 10% of patients, and some cause QT segment prolongation, Lyon observed. Phase 2–3 trials suggest that BCR-ABL TKIs like ponatinib (Iclusig, Ariad Pharmaceuticals), dasatinib (Sprycel, Bristol-Myers Squibb), and nilotinib (Tasigna, Novartis) can cause thrombosis, hypertension, LV impairment, QT prolongation, occlusive disease, or pulmonary hypertension.
This variation reflects not only the nature of the TKI, but also the fact that most of the TKIs are not specific to one kinase but deliberately target a number of kinases, which often have an off-target effect on kinases in the heart. "And that's complicating when a lethal cancer, such as metastatic renal-cell cancer or [chronic myelogenous leukemia] CML, is being controlled in that particular individual by that drug, and it's become their lifeline," Lyon added.
Bridging Silos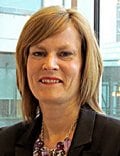 Although many articles have addressed cardiotoxicity rates in breast cancer with trastuzumab, few have reported on how many women stopped treatment early or did not receive the recommended treatment plan. In addition, it's unknown how many cancer patients have had their treatment held or stopped permanently but are never referred to a cardiologist or cardio-oncologist, oncologist Dr Susan Dent (Ottawa Hospital Cancer Centre, ON), coauthor of the cardioncology training proposal and member of the ACC Cardio-Oncology Council, told heartwire in an email.
Dedicated cardioncology clinics have increased over the past several years, but recommendations on who should be referred to such clinics, how to establish such a clinic, and how to manage these patients into survivorship "are vague at best," she added.
These clinics are important starting points, but further efforts are also needed to educate clinicians and patients, Dent noted. Because the majority of cancer care is delivered in the community, education of healthcare providers, including primary-care physicians, will be important "to ensure all cancer patients have access to the same level of comprehensive cardioncology care," she added.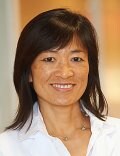 Dent and other experts highlighted the need for more open communication between the two subspecialties and the need for support from hospital administrators and professional societies.
American Society of Clinical Oncology representative on the ACC Cardio-Oncology Council Dr Chau Dang (Memorial Sloan Kettering Cancer Center, NY) said the council has identified three areas of interest—basic CV effects of cancer treatment, obesity as a modifiable risk factor for cancer and heart disease, and issues of cancer survivorship—and hopes to release its recommendations within the next 6 months or so.
Shifting to Prevention
Finally, as with all medicine, there is the need to shift the thinking about cardiotoxicity from responding to a problem to preventing one, Lyon suggested.
"Another important message of this whole field is that with the right surveillance—I hope there are some data to support this—a lot of the complications could be preventable," he said.
Lyon highlighted the PRADA trial, which showed that the angiotensin-receptor blocker candesartan cilexetil (Atacand, AstraZeneca), but not the beta-blocker metoprolol succinate, results in less early LVEF decline than placebo during anthracycline-containing chemotherapy with or without trastuzumab and radiation.
As reported recently by Medscape Oncology, the MANTICORE trial also showed that the beta-blocker bisoprolol and the ACE inhibitor perindopril do not prevent LV remodeling but have a beneficial effect on LVEF in patients with HER2-positive, invasive early breast cancer receiving trastuzumab.
Zamorano reported no relevant financial relationships. Lenihan reported consulting for Roche, Onyx, Bristol-Myers Squibb, and research funding from Takeda and Acorda. Lyon reported consulting for Servier, Novartis, Amgen, Onyx Ferring, Eli Lilly, and Stealth Peptides and research grants from Pfizer, Servier, and Celladon. Dent reported consulting for Roche, Amgen, Novartis, and Pfizer. Dang reported research grants from Roche Genentech.
Follow Patrice Wendling on Twitter: @pwendl. For more from theheart.org, follow us on Twitter and Facebook.
Heartwire from Medscape © 2016  Medscape, LLC

Cite this: Cardioncology Aiming for Respect as New Multidisciplinary Specialty - Medscape - Aug 24, 2016.