Patient complaints against physicians and the ensuing complaint review process seriously affect physicians' long-term psychological well-being and can lead to their practicing defensive medicine, results of a large qualitative survey show.
Led by Tom Bourne, MD, PhD, from the Department of Surgery and Cancer, Imperial College London, United Kingdom, the study is an analysis of responses to qualitative questions as part of a larger anonymous survey completed by almost 8000 physicians.
As previously reported by Medscape Medical News, the quantitative results of the survey, released in early 2015, showed that 16.9% of physicians who were the subject of complaints experienced moderate to severe depression, compared with 9.5% of their peers who did not receive complaints. Moderate or severe anxiety was reported by 15% and 7.3% of physicians, respectively.
The current analysis revealed that physicians who are subjected to complaints often feel powerless and emotionally distressed. Almost half (45%) report negative feelings toward those managing the complaints and the complainants themselves.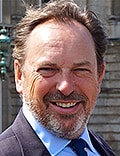 The study was published online July 4 in BMJ Open.
Need for Significant Change
The results also showed that the most stressful part of the complaint was its prolonged duration and unpredictability. Some physicians believed that the process was biased in favor of complainants. As a result, it had an impact on physicians' careers, with many changing the way they practiced medicine.
The majority of respondents believe the complaints process should be more transparent and better managed and that the amount of time devoted to processing a complaint should be limited. They also believe the process should include an open dialogue with complainants.
"Currently it is not unreasonable to argue that there is a risk that rather than providing feedback and an opportunity to improve, complaints cause psychological damage to doctors and lead to worse patient care," the investigators write.
"Based on this study and our previous quantitative research we would suggest that significant changes must be made in a system that the evidence suggests is both unnecessarily confrontational and damaging to all parties."
To determine how the complaints process affects the feelings, experiences, and professional behavior of physicians, the team analyzed responses to three quantitative items that were included among the quantitative questions that were sent to 95,636 members of the British Medical Association. The items were as follows:
Try to summarize as best you can your experience of the complaints process and how it made you feel.

What were the most stressful aspects of the complaint?

What would you improve in the complaints system?
A total of 10,930 responses to the overall survey were received. Of these, 6146 cited a previous, recent, or current complaint. Of the respondents in this group, 3417 (31.3%) resonded to items 1 and 2. Item 3 was answered by 93 respondents.
Randomly selecting 1000 respondents who responded to items 1 and 2, the responses to each item were read and coded into themes. After 80 responses, no new codes emerged, and a further 20 sets of responses were examined to test the validity of the code set.
From these 100 sets of responses, four negative themes about the experience of a complaint were identified. These included negative feelings toward the complainant or those managing the complaint (48 physicians), feelings of impotence, powerlessness and helplessness (45 physicians), emotional distress (42 physicians), and negative feelings toward the self (22 physicians).
In addition, the theme of "positive feelings" about some aspects of the complaint were experienced by 23 physicians.
The most stressful aspects of the complaints centered on procedural issues (60 physicians), fear of the consequences of the complaint (20 physicians), impairment of self-image and confidence (14 physicians), and feeling intimated or embarrassed about having to justify oneself to senior colleagues (13 physicians).
Other stressful themes identified by the researchers, which were experienced by fewer than 10 physicians, included awareness that the complaint was justified, feeling the complaint was unfair, and dealing with the complainant.
Twenty-six physicians reported that the complaint led to changes in their professional and/or personal life. Ten said that it had an impact on their career, and 13 admitting that they subsequently practiced defensively or practiced poorer medicine as a result.
Among the 93 respondents to item 3, 41 called for greater transparency, neutrality, and more efficient use of time in complaints procedures; 23 asked for improved open dialogue with patients and supervising bodies; and 11 said an open, less formal approach was required.
Fourteen respondents felt that there should be more support for physicians during the process, and 27 said there should be a policy for dealing with vexatious and baseless complaints.
Taken together, the results of "both this and our previous study show complaints are associated with very significant psychological morbidity among doctors, while leading to them changing their practice in ways that are likely to damage patient care and incur unnecessary costs to health services," the investigators write.
Noting that many physicians express "little confidence" in the complaints system, the researchers note: "It is axiomatic given a doctor's perception that his or her entire livelihood might be at stake, it is essential they believe that a complaint will be handled fairly, competently and without bias."
Feeling Powerless
Commenting on the findings for Medscape Medical News, Michael F. Myers, MD, professor of clinical psychiatry at SUNY Downstate Medical Center in New York City, noted that the results showed that some participants found the complaints procedure to be a positive experience.
This jibes with his own clinical practice, inasmuch as some of his physician patients have told him that they were supported through the complaints process and that they received updates and feedback whenever possible.
Consequently, Dr Myers believes that it is possible to design a complaints system that addresses the need to resolve complaints and acknowledge patients' feelings while supporting clinicians and reducing stress levels during the process.
It "may sound a bit Pollyanna-ish," but this is reflected in some of the recommendations made by the authors of the report, he said.
"One of the frustrating statements that I've heard from my physician patients who are not having a good experience is they feel they've never had an opportunity to tell their side of the story, either verbally or even in writing ― not necessarily to the complainant, but even to the person who is investigating this ― and I think that contributes to a sense of powerlessness," said Dr Myers.
For Dr Myers, this means that the complaints process works better when it is less adversarial. He noted that there have been examples in which hospital administrators have not "shut the doors" in the face of a complaint but have instead reached out to the family. "Yes, there may still be lawyers, attorneys, etc, but there's a sense of, 'We need to talk about this, we need to express our horror, our sadness, and our guilt. We need to see if there is any way we can move through this, we can learn from this, we can change.' "
Dr Myers said that not all complainants plan to sue. "Sometimes they say, 'I just wanted the doctor's behavior to change. I don't want him or her treating other patients like he or she treated me.' "
The authors have disclosed no relevant financial relationships.
BMJ Open. Published online July 4, 2016. Full text
Medscape Medical News © 2016 WebMD, LLC

Send comments and news tips to news@medscape.net.
Cite this: Complaints Process Tied to Long-term Psychological Damage in Docs - Medscape - Jul 15, 2016.