COPENHAGEN — Although European countries are generally at low risk for transmission of the Zika virus, the growing global threat of the potentially devastating mosquito-borne infection is not lost on neurologists in that region.
Many attended a special session that provided the latest information on symptoms, prevention, and management of Zika-related symptoms here at the Congress of the European Academy of Neurology (EAN) 2016.
At a subsequent press conference, two top experts in the field, John England. MD, professor and chair, Department of Neurology, Louisiana State University, New Orleans, who chairs the World Federation of Neurology's Zika Working Group, and Professor Raad Shakir, MD, from London, United Kingdom, president of the World Federation of Neurology, both commented that the Zika story is not over.
"I can easily say that we haven't heard the end of Zika; there will be more to come over the course of this year and next, and it's something we need to be prepared for," said Dr Shakir.
Dr Shakir worries that the virus, which has taken hold in parts of Brazil as that country prepares for the Olympic Games in August, will soon move to African countries, which are even less able to cope with an outbreak of infections.
Dr England and Dr Shakir gave reporters a snapshot of the current worldwide situation related to the Zika virus, which was first identified in a monkey in the Zika Forest of Uganda in 1947. The first documented case in a human was in the early 1950s.
At some point, the virus jumped to Yap Island and French Polynesia before landing in Brazil, other parts of Latin America, and the Caribbean.
The Zika illness is transmitted by the Aedes aegypti mosquito, which also spreads other viruses, including yellow fever and dengue fever.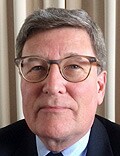 "Mosquitoes are the most dangerous animal," said Dr England. "They cause more transmission of disease and more morbidity and mortality than any other animal in the world."
He called the A aegypti a "citified" mosquito that prefers urban areas and bites humans almost exclusively.
As for the virus, said Dr England, "from a biological point of view, it's a very strange and interesting virus." He believes the virus must have somehow mutated between when it was first discovered and when it spread further afield.
"Something has happened to make this virus what we call neurotropic and to provoke immunological reactions later in adults," he said.
Being neurotropic, the virus gets into and destroys developing neural progenitor cells, causing what is called "brain disruption sequence," he said. This "congenital Zika syndrome" is a prevalent newborn complication of the infection, he noted.
Accounts of babies born with microcephaly "are devastating," commented Dr Shakir. "In simple terms, it destroys the brain."
However, it is unclear why and exactly how the virus targets the brain, said Dr England.
In most cases, however, those who contract a Zika infection are not aware they have it. An estimated 80% of people are asymptomatic, and in those who do have symptoms, these are usually mild and include such things as conjunctivitis, a rash, neuralgia, myalgia, and fever.
The Zika virus did not capture much attention until recently, when a virulent variety spread in earnest, particularly in areas with poor sanitation and stagnant water, a perfect breeding ground for mosquitoes.
Current Spread
As of May 18 of this year, 60 countries and territories reported continuing mosquito-borne transmission of Zika and 10 countries reported person-to-person (sexual) transmission.
Microcephaly and other fetal malformations potentially associated with Zika virus infection have now been reported in eight countries or territories, and 13 countries and territories have reported an increased incidence of Guillain-Barré syndrome, an acute paralytic illness with 25% to 30% of affected patients experiencing respiratory insufficiency.
In Europe, there has been person-to-person transmission documented in Germany and France, and there has been a case of microcephaly possibly related to Zika infection in Spain and a case of Guillain-Barré syndrome in a traveler returning to the Netherlands.
For the most part, however, the mosquito that actually transmits the virus is found only in a "few scattered places in southern Europe," with most of the continent considered to be at low to moderate risk for Zika transmission, said Dr England.
"The mosquito is largely a tropical/subtropical mosquito, but there is a focus on it in the island of Madeira and around the Black Sea."
The main concern, said Dr England, is travelers returning from endemic areas.
"We need to have surveillance to detect imported cases of the Zika virus, and obviously provide public health advice for travelers."
Another pressing need is for "good vector control measures" targeting the mosquitoes carrying the virus, said Dr England. Only the female mosquito bites, but there may be ways to control transmission though the male population, too, he said.
US Threat
Closer to North America, Zika-related illness has been found in Puerto Rico, the US Virgin Islands, and American Samoa. The mosquito carrying the virus can be found in parts of the US mainland, according to Dr England.
"Everyone is looking at south Florida, south Texas, and even New Orleans right now, but so far, no mosquito-transmitted cases have been in the continental US."
Experts believe that because mosquito control is much better in the United States than, say, Brazil, an outbreak there could be less severe, said Dr England.
"There might be clusters," as people return home with active Zika, particularly during the summer, when the mosquito population increases, the bugs bite more, and the virus replicates, he said.
Although fortunately there are no cases yet in the United States, if there were, the estimated healthcare cost over a lifetime would amount to $10 million, said Dr England.
"We don't want to be alarmist, but everybody needs to be vigilant and concerned about this because it has spread to a lot of countries and we haven't seen the last of this virus yet."
Although so far reports of the infection fallout among adults includes meningitis and encephalitis, in addition to Guillain-Barré syndrome, the spectrum of abnormalities is almost certain to grow "as we learn more and more about this virus," said Dr England.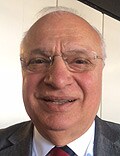 Earlier this year, the World Health Organization declared Zika a public health emergency of international concern. Also within the last few months, the World Federation of Neurology established its own working group on Zika. According to Dr Shakir, the group is producing a "kind of a road map" on ways to deal with Zika.
The advice from this and other public health groups is that pregnant women and those who might become pregnant should stay away from endemic areas. Those who do travel to these areas should stay in air conditioned surroundings; wear long-sleeved, light-colored shirts when outside; and use an insecticide for protection.
Experts are learning more about sexual transmission of this virus. So far, reports have been about male-to-female and male-to-male transmission.
The virus typically clears from the blood within a week, but it can be detected in urine and semen for much longer.
Men are being advised to wear a latex condom or abstain from sexual contact for 4 weeks if they are asymptomatic, and for 8 weeks if they show signs of the virus, according to Dr England.
Although "we need neurological expertise" to deal with the Zika threat, such expertise is "lacking" in many parts of the world, said Dr Shakir. According to the latest figures from the second edition of the World Health Organization's neurology atlas, the number of neurologists in Europe is about 6.2 per 100,000, but in some areas of Africa, it's "negligible" or "one in a million," said Dr Shakir.
"There are countries with 80 million individuals and 10 neurologists," he said. Although Western European countries spend thousands of dollars per capita every year on healthcare, some African countries spend as little as $13 per person per annum, he noted.
"The lack of manpower is a very important issue that I have to highlight from the world neurologist point of view." He is concerned that an outbreak of Zika infection in Africa would be extremely difficult to deal with, especially with the reported resurfacing of Ebola.
The Zika symposium webcast is available for academy members on the EAN website.
Congress of the European Academy of Neurology (EAN) 2016. Presented May 29, 2016.
Medscape Medical News © 2016 WebMD, LLC

Send comments and news tips to news@medscape.net.
Cite this: Europe Still Low Risk for Zika, but Global Threat Remains - Medscape - Jun 21, 2016.