New Approaches Offer Hope for Replacing Beta Cells in Diabetes
NEW ORLEANS — Two innovative new approaches to replacing pancreatic beta cells offer hope for treating both type 1 and type 2 diabetes in the future, experts say.
On June 10 here at the American Diabetes Association (ADA) 2016 Scientific Sessions, David KC Cooper, MD, PhD, of the Thomas E Starzl Transplantation Institute, Pittsburgh, Pennsylvania, discussed his work on pig islet xenotransplantation using genetically engineered donor pigs, and Chad A Cowan, PhD, of the Harvard Stem Cell Institute, Boston, Massachusetts, spoke about universal donor stem cells created via a technique called "gene editing."
If ultimately successful, both approaches would offer access to an unlimited number of implantable islets, representing a significant advance over the multiple human deceased donors that are currently required for islet-cell transplants to be undertaken in humans.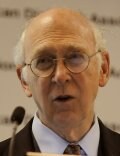 "The proof of principle has been established. You can put islet cells into someone with type 1 diabetes and they can leave the hospital 3 days later with no diabetes….But you're not going to get very far with human donors," press briefing moderator Gordon C Weir, MD, professor of medicine at Harvard Medical School, and cohead of the Joslin Diabetes Center's section on islet cell and regenerative biology, told Medscape Medical News.
Indeed, only around 1000 such surgeries have been performed during the past decade due to the shortage of human donors.
Pig Islet Xenotransplantation: Human Trials in 2 years if Funded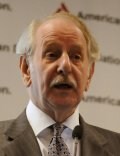 Dr Cooper explained that donor pigs can be genetically engineered to be protected from the human immune response, with a requirement for only minimal immunosuppression after the transplant.
And pig pancreatic islets would actually be less likely than human islets to transmit viruses or other infectious agents because the animals can either be raised in biosecure housing or the islets themselves could be tested during culture, he noted.
The approach has been successful thus far in monkey models of type 1 diabetes (Int J Surg. 2015;23:261-266), and Dr Cooper is actively pursuing sponsorship to begin clinical trials in humans.
"The transplantation of insulin-producing pancreatic islets from genetically engineered pigs, whose number would be unlimited, could provide a cure for thousands of patients with diabetes," he stressed during the press briefing.
He added that the patients in whom they will first trial this approach will be those with very poorly controlled diabetes.
"I'm quite sure this could be done in 2 years if we get the funding," he concluded.
Gene Editing Beta Cells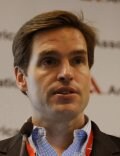 Meanwhile, Dr Cowan's group has already developed a method for generating hundreds of millions of insulin-producing pancreatic beta cells from human pluripotent stem cells.
The team's current research focus is to create "universal-donor" pluripotent stem-cell lines that are induced to grow into insulin-producing beta cells. The idea is that these will be analogous to the O-negative "universal-donor" blood type and could be employed for all cell-based transplantation therapies in patients with immune rejection, said Dr Cowan.
Immunogenicity is reduced by removing the major histocompatibility complex molecules from the stem cells with gene editing, and tolerance induced via "immune editing." The latter is based on biological processes similar to those that take place during pregnancy to keep the fetus from becoming rejected and occur in cancer, which has the ability to evade the immune system.
"The idea is to make an 'off-the-shelf' quality-controlled product that is compatible with any given patient and can be produced in large quantities, stored, distributed, and readily administered to a person in need at any moment," Dr Cowan explained during the briefing.
If successful, this proposed work could have an enormous impact on regenerative medicine, leading the way to rigorously tested universal-donor stem cells that could be grown and differentiated into very large numbers of cells, made widely available to all medical institutions and used on demand to treat patients with type 1 diabetes and a variety of degenerative diseases, he concluded.
New Biological Approaches "Dramatically Different"
Dr Weir told Medscape Medical News, "It's important not to make promises we can't keep, but the field has tremendous momentum. In the end, it's hard to imagine there won't be a biological solution.
"The mechanical [artificial] pancreases will be great for a period of time, but they're clunky, and you want the real thing," he added.
He declined to say how long he thought it would take for these approaches to become available for patients, but he did concede, "The stuff that's happening is dramatically different from where it was 5 years ago."
Dr Cooper holds several patents related to xenografting. Dr Cowan is cofounder of CRISPR Therapeutics. Dr Weir is on the scientific advisory board of Semma Therapeutics.
For more diabetes and endocrinology news, follow us on Twitter and on Facebook.
American Diabetes Association 2016 Scientific Sessions; June 10, 2016; New Orleans, Louisiana.