NICE, FRANCE — All eyes are on the implantation of leadless pacemakers, but what happens when they need to be removed? New research shows it's feasible and safe to remove the Nanostim leadless pacemaker (St Jude Medical) up to 3.2 years after implantation[1].
The procedural success rate was 93.3% among 15 patients who underwent a retrieval attempt at a mean of 256 days (range 1–1188 days) at 12 centers with 12 different operators.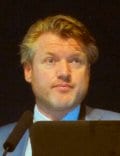 "I think that's a high percentage for physicians who have no experience with this procedure," study author Dr Reinoud Knops (Academic Medical Center, Amsterdam, the Netherlands) said here at the European Heart Rhythm Association (EHRA) EUROPACE-CARDIOSTIM 2016 meeting.
The one unsuccessful retrieval occurred because the docking button was stuck under the tricuspid valve and the physician was unable to grab hold of the docking point to remove the pacemaker. The solution was to implant a new pacemaker alongside the original one, which "unfortunately" remained in place.
A third of the cohort had the Nanostim in place for more than 1 year before removal.
"It's even easier to retrieve the device than implant it," Knops told heartwire from Medscape. "All of the retrieval times were somewhere between 10 and 15 minutes. So the patient experience: they don't feel it, there's no pain, and they are really glad that a device can be removed that quickly."
Knops stressed to attendees that the data are applicable only to the Nanostim device and that no published data are available for other leadless pacemakers.
"Like with the conventional pacemakers, there is a need for removal of these devices when the battery is depleted, if the indication changes; so this is going to be a very important issue later down the line with leadless pacemakers."
Indications for Removal
As of April 25, 2016, 1185 patients have been implanted with the Nanostim leadless pacemaker in one of three clinical studies: LEADLESS, LEADLESS II, and the European Registry. Four patients had the device removed at <6 weeks (acute) and 11 at >6 weeks (chronic).
Baseline characteristics were similar in the two groups except for pacing thresholds at implant, which were significantly higher in the acute group (3.5 V vs 1.5 V), "already indicating that probably it wasn't properly fixated to the myocardium in the first place. These are things that we learn during studies; that your first implant might not be your best one," Knops said. Most patients in the acute group also needed one or more attempts to get the pacemaker in the right position.
The indication for pacemaker removal was elevation in pacing threshold in eight patients (all four acute cases), left ventricular function decline in five patients, change of indication in one, and one didn't want the pacemaker anymore.
Designed for Retrieval
Once retrieved, the pacemakers "were strikingly clean, especially the one that was implanted for 3 years. There was almost no tissue on the pacemaker or the helix," he said.
Earlier Knops remarked that the Nanostim device was designed for retrieval, citing a solid titanium housing to maximize torque transfer and minimize tissue ingrowth; a flexible and robust docking button to facilitate mating with the retrieval snare; and proprietary single- and triloop retrieval catheters designed specifically for chronic pacemaker retrieval.
There was, however, a thin fibrotic cap over one pacemaker implanted for more than 1 year that was apparent only after retrieval and did not complicate removal. "But it was encapsulated so obviously we don't know what that would mean if the pacemaker had been in for 10 or more years," he said.
Of the 15 patients, seven went on to receive new leadless pacemakers, two were upgraded to a dual-chamber pacemaker, and 6 needed a biventricular pacemaker.
A Way to Go With Implantation
To heartwire , session moderator Dr Prapa Kanagaratnam (St Mary's Hospital, Imperial College, London, UK), who was not involved in the study, said the leadless pacemaker is "certainly the hot topic of the moment" and that device removal appears straightforward.
"What they didn't mention today is that the sheaths are 18 French and an 18-F sheath is a big sheath to put in the leg, and a lot of the patients we're putting these devices into are small, elderly people. So it's still a procedure that we feel anxious about," he added.
Asked by heartwire about catheter size, Knops said the Micra leadless pacemaker (Medtronic) is shorter but uses a 27-F catheter. That may result in a little bit more groin complications, but that's not the biggest issue—device longevity is.
"Nanostim has a better chance of being longer-lasting, and that is because if you want to communicate with the Micra pacemaker you need RF communication and that costs a lot of energy. Nanostim uses your own body as an antenna and that conductive communication is very energy efficient, and the predictions of the battery longevity of Nanostim look much better, but that's going to be published in a couple of months."
Knops has previously reported receiving grant support from Nanostim and St Jude Medical and has consulted for St Jude Medical. Kanagaratnam reported no relevant financial relationships.
Follow Patrice Wendling on Twitter: @pwendl. For more from theheart.org, follow us on Twitter and Facebook.
Heartwire from Medscape © 2016  Medscape, LLC

Cite this: What Goes In, Must Come Out: Early Removal of Nanostim Leadless Pacemaker Appears Safe - Medscape - Jun 08, 2016.