MUNICH — One week to go and the annual European Congress of Endocrinology (ECE) 2016 is about to swing into action.
Hosting this year's meeting is the Bavarian city of Munich, Germany, and despite its enviable achievements in football and automobiles, next week Munich will buzz with the latest from the world of endocrinology, welcoming around 2500 attendees.
Look out for talks on some of the latest testosterone trials, new guidelines on adrenal incidentaloma, research on ovarian transplant and the bionic pancreas, and news on obesity–endocrine interactions, to name a few of the hotly anticipated topics of discussion this year. In addition, there are 1453 abstracts to view if there is time to spare.
This year's congress theme is weaving these different subspecialties together: hormones, metabolism, and cancer.
Speaking to Medscape Medical News, Ilpo Huhtaniemi, MD, chair of program organizing committee, reflected on the interactions between hormones, metabolism, and cancer as an emerging area of research in both clinical and basic science.
Hormones and Cancer: A Bidirectional Relationship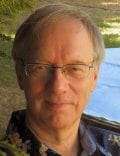 Dr Huhtaniemi noted that many endocrine cancers are relatively common, for example, breast, prostate, and thyroid cancer. And there is an important endocrine component underlying obesity and cancer.
"Hormonal imbalance may cause obesity in some patients, and in a bidirectional relationship, obesity feeds back to hormone imbalance. Obesity also increases the rate of cancer," he explained.
"There are cancers that [directly] affect all the endocrine glands, some of which are very hard to treat, like adrenal cancer," he pointed out. Several symposia will address endocrine cancers, and a particular highlight will be the new European Guidelines for the Management of Adrenal Incidentaloma to be presented by the European Society of Endocrinology (ESE) clinical guideline group.
Adrenal incidentalomas are often found accidentally — for example, during imaging of the adrenal glands — and the new recommendations will influence the daily practice of endocrinologists, said Bulent Yildiz, MD, executive committee member, ESE, and chair of the program organizing committee for next year's conference.
The last guidelines on adrenal incidentalomas were published in 2009, and the new version incorporates novel data generated since then. "Members of the society have reviewed the guidelines, which will be presented by six speakers providing their expert opinions on different aspects."
Also, adrenocortical carcinomas feature among new research submitted as abstracts, and the findings have the potential to improve the diagnostics of these cancers (Oral communications 1.2: Focal DNA methylation measurement in adrenocortical carcinoma and 1.4: Urine steroid metabolomics is a highly sensitive tool for postoperative recurrence detection in adrenocortical carcinoma).
Continuing to echo the cross-cutting theme of cancer and endocrine disorders, a "New Scientific Approaches" session will feature a talk on engineering a functional ovarian transplant.
"This is a big issue for young women cancer survivors and their fertility," remarked Dr Yildiz, who has a special interest in reproductive endocrinology. "The speaker represents a group that leads in this field, especially in animal models. As such, the session should be interesting for both basic scientists and clinicians."
Testosterone Trials Will Be Debated
Also high on the list for many delegates will be a plenary session on the latest testosterone trials. Findings from the first three of seven placebo-controlled, multicenter testosterone trials — the sexual function, physical function, and vitality trials — were published in the New England Journal of Medicine in February this year (N Engl J Med 2016;374:611-624), as reported by Medscape Medical News. Lead investigator Peter Snyder, MD, from the University of Pennsylvania, Philadelphia, will be discussing these trials and potentially more recent material.
"Testosterone treatment is interesting, and much of it is debatable," commented Dr Yildiz. "It may be helpful for middle-aged and/or harmful for older men. Based on data from the recent trials, apparently testosterone for middle-age men onward is good for some features and symptoms, but there are risks, too."
Basic Science Provides Clues to Endocrinology's Future
Dr Huhtaniemi explained that the ECE places a strong and deliberate focus on basic science each day, in addition to the high standard of clinical material for which the meeting is reputed. "The ECE has high clinician attendance, but we try to keep a thread of basic science across it all to ensure there is appeal for the 25% of attendees who are basic scientists."
Among the basic science highlights this year will be talks on building endocrine organs in vitro, notably the ovary (New scientific approaches 2: Engineering an ovary bioprosthesis) and the bionic pancreas (Plenary 6), both of which demonstrate the direction in which endocrinology is moving.
In 2015, Medscape Medical News reported on progress of the bionic pancreas, noting that the bihormonal (insulin and glucagon) device continues to perform well in clinical trials and could reach the US market by 2018. During the last plenary session, Steven Russell, MD, from Harvard Medical School, Boston, Massachusetts, will provide an update on the development of the bionic pancreas.
Asked to pinpoint other highlights of the basic science program, Ewa Rajpert-De Meyts, MD, from Copenhagen University Hospital, Denmark, and cochair of the program organizing committee, picked out these topics:
Endocrine disruption with a focus on fetal development as the most vulnerable period, including thyroid development (Plenary 2: Environmental chemicals, thyroid signaling, and early brain development).

Surprising effects of low-dose bisphenol A in a rat model (Symposium 2.2: Mixture effects of endocrine disrupters in animal models).

Effect of steroids and nonsteroid pharmaceuticals in human embryos (Symposium 2.3: EDCs: Assessing the risks of exposure to environmental chemicals and pharmaceuticals).

Increasing role of microRNAs in the diagnosis of endocrine tumors, especially breast, prostate, and testis, echoing the meeting's cancer theme (New scientific approaches 3: Noncoding RNAs: New hormone-like regulators of signaling pathways).

Single-cell transcriptomics of complex endocrine glands, for example, pancreas (New scientific approaches 5: How single-cell transcriptomics helps to understand the function of complex endocrine systems).

Dissecting epigenetic "footprints" of obesity in male gametes, which transmit altered metabolism status to the next generation (New scientific approaches 1: Epigenetic inheritance in metabolic dysfunction).
Gut Microbiota and Prize Lectures on Acromegaly, Male Hypogonadism
Moving on to a topic that has been the subject of extensive medical research in recent years, Dr Yildiz highlighted work that will be presented on the gut microbiota.
He will moderate a plenary session entitled Gut microbiota, inflammation, and metabolism (Plenary 4: Modulation of the gut microbiome by nutrients is implicated in the control of inflammation and metabolic disorders), and he explained his fascination with the topic to Medscape Medical News.
"We contain more microbes than cells in the body. If young children receive a lot of antibiotics, then they have a higher risk of metabolic disorders, including type 2 diabetes and obesity later in life, because the gut microbiota are altered."
Moving on to the treatment of obesity, as well as of type 1 and type 2 diabetes, the use of glucagon peptide-1 (GLP-1) agonists will be examined in a session on indications of incretin-based therapies.
"There are a lot of data in type 2 diabetes, some data in obesity, and there are interesting data on the use of GLP-1 agonists in addition to insulin in type 1 diabetes," remarked Dr Yildiz.
Finally, sharing his take on what will be the highlights of the meeting with Medscape Medical News, Dr Huhtaniemi drew attention to two prize lectures.
The Geoffrey Harris Prize Lecture at the opening of the meeting will address gigantism and acromegaly and be presented by Albert Beckers, MD, chief of the department of endocrinology at the University Hospital Centre, Liège, Belgium, a world expert in the field.
The second is the European Hormone Medal Lecture on male hypogonadism and obesity that will be delivered by Felipe Casanueva, MD, from the University of Santiago de Compostela, Spain, who has received extensive recognition for his work on the subject matter.
Early-Career Endocrinologists and Nurses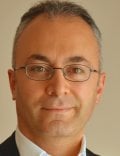 Last but not least, ECE prides itself on including attendees from various endocrinology subgroups.
In particular, Dr Yildiz highlighted the European Young Endocrine Scientists, who hold their own meeting during the congress.
"These early-career colleagues are the future of European endocrinology. In addition, the ESE Nurses Working Group has a precongress meeting with sessions focused on professional career development. ECE likes to place a special focus on these groups to distinguish our meeting from others in the field."
Social Media for the Latest News as It Happens
Reflecting the status quo at most large medical meetings these days, Twitter will play an increasingly prominent role.
As such, the team running ECE 2016 suggest several ways to make the most of the congress using the Twitter meeting hashtag #ECE16. These include online networking with other attendees; ensuring being up to date with announcements on logistical changes to the meeting; finding links to relevant papers from sessions; and keeping an eye on what is going on in other parallel sessions.
Most important, attendees can air opinions on a speaker, topic, or any other issue relevant to the meeting to a captive readership using Twitter.
There will also be the ECE 2016 blog to help attendees keep up with the latest updates from the congress.
Drs Huhtaniemi, Yildiz, and Rajpert-De Meyts have reported no relevant financial relationships.
Medscape Medical News © 2016  WebMD, LLC

Send comments and news tips to news@medscape.net.
Cite this: Hormones, Metabolism, and Cancer Take Center Stage at ECE 2016 - Medscape - May 20, 2016.