NEW YORK, NY — Adults who regularly take a midday snooze may be putting themselves at risk for developing hypertension, according to a meta-analysis of nine studies and more than 112,000 participants[1].
The investigators found a 13% increased risk for those who napped regularly. And when they examined only the studies that assessed daytime napping, the risk for hypertension increased to 19%.
On the other hand, an included observational study showed a 21% reduced risk for hypertension for night-shift workers who participated in nighttime napping.
Dr Wisit Cheungpasitporn (Mayo Clinic, Rochester, MN) said during his poster presentation here at the American Society of Hypertension (ASH) 2016 Annual Scientific Meeting that the negative daytime findings were surprising.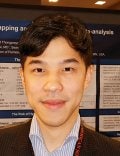 "But looking at physiology, that actually makes sense," he told heartwire from Medscape. "It's usual for blood pressure to drop down at night and then surge when we wake up in the morning, before coming back down by late morning. But those who are napping are getting a second surge, which may be causing the elevated blood pressure."
Dr Gabriel A Valle (Kidney and Hypertension Center of South Florida, Fort Lauderdale) noted to heartwire that he had some personal bias when first examining the study "because I believe napping is an important form of relaxation. And as a Latin, we take our napping seriously!"
However, "there are some natural changes that happen when you awake and certain things that affect sleep quality," said Valle. "Those things, as well as the exact timing of the naps and whether they were after meals, aren't presented here. But it certainly provides some food for thought."
Controversial Association?
Cheungpasitporn noted that past research has shown that napping can improve fatigue, mood, and focus. But the idea of a possible association between napping and hypertension has been "controversial," and results have been mixed. As reported by heartwire , a study presented at last year's European Society of Cardiology showed that among 300 middle-aged patients with well-controlled hypertension, a midday nap lasting around 60 minutes was associated with a lower 24-hour blood-pressure reading.
"But there's also been some recent studies showing that napping can have an adverse cardiac effect or increase diabetes risk, although the reason is unclear," said Cheungpasitporn. "Hypertension is a major risk factor for cardiac disease, which is why we wanted to perform this meta-analysis."
After completing a literature search of napping/hypertension studies conducted through October 2015 that reported relative risks, odds ratios (ORs), or hazard ratios, the researchers went on to fully analyze nine studies—and then pooled together risk ratios (RRs). This total population included 112,267 participants
The overall RR for hypertension was 1.13 in those who napped regularly (95% CI 0.98–1.30). The pooled RR was 1.19 for just the studies that assessed daytime napping (95% CI 1.06–1.35).
As mentioned, however, there was a reduced hypertension risk for the nighttime-napping study (RR 0.79, 95% CI 0.63–1.0).
When asked about sleep duration, Cheungpasitporn said most of the studies examined naps that lasted between 30 minutes and 60 minutes. "So we're not sure what effect, if any, a short 10- to 15-minute nap might have. And we weren't looking at people who would sleep the entire afternoon."
He added that the naps also weren't on a strict schedule, meaning they didn't necessarily happen at the same time each day.
Advice: Ask About Sleep Patterns
After the presentation, Dr Jason Chou (University of California-Irvine, Division of Nephrology) commented to heartwire that this was an interesting idea, "especially in my subgroup of patients who often nap during dialysis." But Chou added that he would have liked to have seen data on obstructive sleep apnea (OSA) in the study population.
"Sleep in general is usually considered to be a good thing. But this analysis did grab attention. And I'd like to see more research to see if this really does pan out."
Valle added that for now, he'd recommend that clinicians ask their patients about their sleep patterns, including napping. "It could be helpful to see if there are markers of stress during what should be the most relaxing time."
He also mentioned that it could be that having other conditions could be the trigger to some patients feeling that they needed to nap. But either way, it's best to ask about what's going on. "You need to individualize the patient and really learn about their lives. And then put that together with their measurements."
The study authors, Valle, and Chou report no relevant financial relationships.
Follow Deborah Brauser on Twitter: @heartwireDeb. For more from theheart.org, follow us on Twitter and Facebook.
Heartwire from Medscape © 2016  Medscape, LLC

Cite this: Midday Napping May Increase Hypertension Risk, Says Meta-analysis - Medscape - May 18, 2016.