Physical exercise may be helpful in improving symptoms of depression in adolescents, a new study suggests.
In a systematic review and meta-analysis of clinical trials looking at exercise interventions and their effect on depressive symptoms in teens aged 13 to 17 years, physical exercise appeared to be an effective treatment strategy.
"Group-based and supervised light- or moderate-intensity exercise activities 3 times a week for a period of between 6 to 11 or 12 weeks could bring about an improvement in depression," lead author Tim Carter, PhD, from the University of Nottingham, United Kingdom, told Medscape Medical News.
"Also, our review showed that exercise seems to be equally effective for both moderate and severe depression in both inpatient and outpatient settings, but we need more trials with better methodological quality to provide firmer clinical recommendations towards the dose-response relationship," Dr Carter said.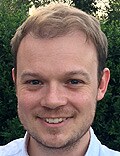 The study was published online May 10 in the Journal of the American Academy of Child and Adolescent Psychiatry.
Dr Carter and his team reviewed all relevant trials published in English between 1982 and 2015. Seven trials were conducted in the United States, one in Chile, one in Iran, one in South Korea, and one in the United Kingdom.
Sample sizes ranged between 19 and 779 participants (median, 60 participants). Two trials included adolescent girls only, one trial included adolescent boys only, and remaining trials includedboth sexes.
The mean age of the participants in each trial ranged from 14.7 to 17 years of age.
The trials used a variety of outcome measures to quantify depressive symptoms, including self-reported outcome measures, the Beck Depression Inventory, the Children's Depression Rating Scale– Revised, the Children's Depression Inventory, the Children's Depression Inventory, Second Version, and the Hamilton Depression Rating Scale.
Measures that captured anxiety and depression included the Beck Youth Inventory and the Hospital Anxiety and Depression Scale.
In all trials, physical exercise was used as a singular or complementary intervention in the experimental group. It consisted of some form of aerobic exercise or weight training three times per week for 6 to 40 weeks (median, 11 weeks).
The researchers selected eight of the 11 trials to calculate standardized effect size of the physical exercise intervention.
They found that exercise showed a statistically significant, moderate overall effect on depressive symptom reduction, with a standardized mean difference (SMD) of -0.48 (95% confidence interval [CI], -0.87 to -0.10; P = .01).
Among the five trials that used higher methodologic scoring, such as blinded allocation to reduce selector bias, there was a nonsignificant moderate effect of physical exercise, with an SMD of -0.41 (95% CI, -0.86 to 0.05; P = .08).
Among the four trials that included only adolescents who either had a diagnosis of depression, were in treatment for depression, or whose scores on a depression scale indicated clinical depression, physical exercise had a statistically significant, moderate effect on depressive symptoms. Moreover, these studies were less heterogeneous than the others. In these trials, the SMD was -0.43 (95% CI, -0.84 to -0.02; P = .04), and the level of heterogeneity (I2) was 44%.
"The fact that the level of heterogeneity was 44% gives us more confidence that the studies were measuring the same things. So the lower the I2 score, the better. Below 50% is considered low, which is important because this way we know we are comparing studies that are indeed comparable," Dr Carter explained.
"Our results are far from conclusive, even though they show that exercise is beneficial," he said.
"We need more research in this area. If exercise is going to be part of the care of depression, and if resources are going to go into this, we need more robust evidence," Dr Carter said.
"When you ask kids who are being treated for depression and who have also been assigned to an exercise intervention how they feel, it's interesting to hear their responses," he added.
"They talk about having better sleep, more energy, more confidence, more self-esteem, getting on with their homework, getting on better with their friends and their family. If you just look at these things on the depression scales that we have, we'll miss them, but they are important," Dr Carter said.
Important Study With Practical Implications
"This is an important paper with very practical implications," David C. Rettew, MD, director, Pediatric Psychiatry Clinic, University of Vermont College of Medicine, in Burlington, told Medscape Medical News.
"It shows us that exercise can lead to moderately improved mood even among adolescents who are clinically depressed. Given the many other benefits of exercise, it is difficult to see why a doctor would not want to include this in his or her treatment plan for depression," Dr Rettew, who was not part of the study, said.
"While promising, exercise was not shown in this study to be anything close to a miracle cure, and one wouldn't want to take away from this study the idea that severely depressed adolescents just need to go for a walk and get some fresh air," he cautioned.
"There is still a lot to learn about what is the best exercise regimen to do in order to maximize the antidepressant effect," Dr Rettew added.
"For many of the studies included in these analyses, the program was three times a week of low- to moderate-intensity activity, but it is certainly possible that other schedules would work as well, if not better. While all of us are eager to get at the question of how things like exercise might work as a replacement or augmenter to other treatments, particularly antidepressant medications, this study, unfortunately, has no direct data on that important issue," he said.
"This study also shows us the value of using meta-analysis as a technique," Dr Rettew pointed out.
"If you look at the fine print, a large number of the individual trials using exercise did not show a statistically significant antidepressant effect. It is only when these studies are combined that the positive signal emerges more clearly," he said.
Dr Carter and Dr Rettew report no relevant financial relationships.
J Am Acad Child Adolesc Psychiatry. Published online May 10, 2016. Abstract
Medscape Medical News © 2016 WebMD, LLC

Send comments and news tips to news@medscape.net.
Cite this: Physical Exercise May Improve Depression in Teens - Medscape - May 17, 2016.