For premenopausal women with estrogen receptor (ER)-positive breast cancer, 2 years of adjuvant tamoxifen is enough to confer a long-term survival benefit, according to a Swedish study with more than 25 years of follow-up.
The study, by Maria Ekholm, MD, from Lund University in Sweden, and colleagues, was published online May 9 in the Journal of Clinical Oncology.
The finding is not surprising, said Hatem Soliman, MD, from the Moffitt Cancer Center in Tampa, Florida, who was not involved in the study.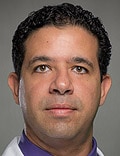 "It has been known for quite some time, and previous data have shown that even someone who delays starting their tamoxifen, say a year or two out, still derives benefit," he told Medscape Medical News.
The South Swedish and South-East Swedish Breast Cancer Groups conducted the randomized phase 3 SBII-2pre trial from 1984 to 1991. Of the 564 premenopausal patients with primary breast cancer, 276 were randomly assigned to 2 years of adjuvant tamoxifen and 288 were assigned to no systemic treatment.
The first report on the cohort, at a median follow-up of 13.9 years, showed that tamoxifen significantly increased recurrence-free survival in patients with ER-positive or progesterone receptor (PR)-positive breast cancer (relative risk [RR], 0.65; 95% confidence interval [CI], 0.48 - 0.89) (Eur J Cancer. 2005;41:256-264).
At that time, there was a nonsignificant effect of tamoxifen on overall survival in patients with ER-positive and/or PR-positive tumors (RR, 0.79; 95% CI, 0.57 - 1.10), although a separation of the survival curves was observed toward the end of the follow-up period, Dr Ekholm and her colleagues report.
But now, with much longer follow-up, the benefit has more fully manifested.
At 25 years, for cumulative breast-cancer-related mortality, the absolute risk reduction is 12.0%.
"To our knowledge, this is the first study to present data on premenopausal patients with a median follow-up time for survivors exceeding 25 years," the researchers write.
The long-term benefit that was seen despite short-term use is a phenomenon known as the "carryover effect," they explain. "The carryover effect, indicating that the efficacy of the drug remains after cessation of treatment, has been observed in several studies with extended follow-up," they point out.
For example, in an overview from the Early Breast Cancer Trialists' Collaborative Group (EBCTCG), the absolute mortality difference between 5 years of tamoxifen therapy and no endocrine treatment was 3% at year 5 and 9% at year 15 (Lancet. 2011;378:771-784).
In addition, in the Adjuvant Tamoxifen: Longer Against Shorter (ATLAS) trial, which randomly assigned patients without recurrence after 5 years of tamoxifen to continue tamoxifen for another 5 years or to receive no further treatment, the absolute beneficial effect on breast cancer mortality was 0.2% at year 10 and 2.8% at year 15 (Lancet. 2013;381:805-816).
And results from the Adjuvant Tamoxifen – To Offer More? (aTTom) trial were similar (J Clin Oncol. 2013;31[suppl]:abstr 5), Dr Ekholm and her colleagues note.
More on the Carryover Effect
In their study, Dr Ekholm's team also saw the carryover effect on mortality.
The reserachers obtained data on date and cause of death from the Swedish Cause of Death Register, so were able to look at cumulative mortality and cumulative breast-cancer-related mortality.
For the 250 patients still alive in April 2014, median follow-up was 26.3 years (range, 22.7 - 29.7 years). Of the 314 deaths, 262 were deemed to be related to breast cancer.
In the 362 patients with ER-positive tumors, tamoxifen was associated with a marginal reduction in mortality (hazard ratio [HR], 0.77; 95% CI, 0.58 - 1.03; P = .075) and a significant reduction in breast-cancer-related mortality (HR, 0.73; 95% CI, 0.53 - 0.99; P = .046).
In the 332 patients with ER-positive, PR-positive tumors, a significant beneficial effect was also seen. For cumulative mortality, the hazard ratio was 0.73 (95% CI, 0.54 - 0.98; P = .034), and for breast-cancer-related mortality, it was 0.70 (95% CI, 0.51 - 0.97; P = .30).
However, in the 153 patients with ER-negative, PR-negative tumors, no such beneficial mortality effects were seen.
Patients with ER-positive tumors who were younger than 40 years derived the most benefit from tamoxifen. For those patients, the hazard ratio for cumulative mortality was 0.45 (95% CI, 0.23 - 0.91), whereas for patients 40 years and older, it was 0.89 (95% CI, 0.65 - 1.23; interaction P = .061).
Results were similar for cumulative breast cancer-related mortality. For patients younger than 40 years, the hazard ratio was 0.37 (95% CI, 0.17 - 0.82), whereas for patients 40 years and older, it was 0.87 (95% CI, 0.61 - 1.22; interaction P = .044).
The researchers assessed the effect of tamoxifen at three different time periods in patients with ER-positive tumors: years 0 to 5, years 5 to 15, and beyond 15 years.
The hazard ratios for mortality and breast-cancer-related mortality increased to a peak at 6 years in both the tamoxifen and control groups, but declined thereafter.
Table. Effect Over Time on Cumulative Mortality and Breast-Cancer-Related Mortality
| | | |
| --- | --- | --- |
| Mortality | Hazard Ratio | 95% Confidence Interval |
| Cumulative | | |
| 0–5 | 1.05 | 0.64–1.73 |
| 5–15 | 0.58 | 0.37–0.91 |
| >15 | 0.82 | 0.48–1.42 |
| Cumulative breast-cancer-related | | |
| 0–5 | 1.09 | 0.65–1.82 |
| 5–15 | 0.53 | 0.33–0.86 |
| >15 | 0.72 | 0.36–1.44 |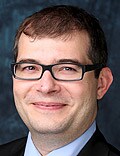 The data from this trial reflect data from other studies looking into adjuvant endocrine treatments, said Mateusz Opyrchal, MD, PhD, from the Roswell Park Cancer Institute in Buffalo, New York.
"Interestingly, we continue to see the effect of treatment even after 15 years of follow-up, demonstrating the difficulty in treating and studying breast cancer, as disease recurrence can happen many years and even decades after the initial diagnosis," he told Medscape Medical News.
The researchers showed "that even shorter treatment with endocrine therapy is better than no treatment at all," he pointed out. "These results will not affect the current guidelines, which recommend 5 to 10 years of adjuvant endocrine therapy, but they might help patients and their oncologists make informed decisions for women with relatively low-risk cancers who have intolerable toxicities from their endocrine therapies," he said.
That just 2 years of tamoxifen shows a survival benefit "speaks quite a bit to the ability of tamoxifen to reduce breast-cancer-specific mortality," noted Dr Soliman.
"The impact of these data right now is that we can probably counsel our patients that some tamoxifen is better than nothing, even if they are not able to hang in for the full 5- to 10-year period currently recommended. So, when patients ask us if a couple of years of tamoxifen is going to do anything for them, we can at least potentially point to this study and say there are some data that even 2 years is better than nothing, but it's probably not ideal," he said.
This study was supported by the Futurum–the Academy of Health and Care, Jonkoping County Council; the Foundation for Clinical Cancer Research in Jonkoping; the Medical Research Council of Southeast Sweden; the Gunnar Nilsson Cancer Foundation; the Mrs Berta Kamprad Foundation; the Anna and Edwin Berger Foundation; the Swedish Cancer and Allergy Foundation; the National Health Service; and the Swedish Cancer Society. Dr Ekholm reports a financial relationship with Amgen. Dr Soliman and Dr Opyrchal have disclosed no relevant financial relationships.
J Clin Oncol. Published online May 9, 2016. Abstract
Medscape Medical News © 2016 WebMD, LLC

Send comments and news tips to news@medscape.net.
Cite this: Just 2 Years of Tamoxifen Ups Breast Cancer Survival - Medscape - May 16, 2016.