Incorporating the dimension of time into adverse-event assessment in oncology clinical trials will make the reporting of such events more accurate, researchers say.
The current way of reporting adverse events only gives information on high-grade events, as defined by the Common Terminology Criteria for Adverse Events (CTCAE), that occur during clinical trials.
But this has important limitations, write Gita Thanarajasingam, MD, from the Mayo Clinic, Rochester, Minnesota, and her colleagues in an article published online April 12 in Lancet Oncology.
"These analyses do not define important information about when an adverse event arose, its duration, or its severity at a given point during treatment," they write. "Importantly, conventional methods do not account for longer lasting, lower grade toxic effects that might have substantial ramifications on quality of life."
Including time-related information would provide a more comprehensive depiction of adverse events that evolve over time, Dr Thanarajasingam told Medscape Medical News.

"The ToxT [Toxicity over Time approach] takes into account the time dimension. And it's about time we had this, because we need to know more about what happens across the duration of treatment for patients," commented Tito Mendoza, PhD, from the University of Texas MD Anderson Cancer Center, Houston.
Dr Thanarajasingham and colleagues "have done a brilliant job of illustrating the ToxT package using real-world adverse event data from two NCCTG/Alliance [North Central Cancer Treatment Group/Alliance] clinical trials," he writes in an accompanying editorial.
Cancer Therapy Has Changed
"Cancer therapy has changed over the past decade. We are moving beyond just conventional chemo that is administered for a fixed number of cycles and then the patient is through with the treatment. Newer agents are sometimes oral, and they are continuously administered until the patient progresses. Essentially, we are seeing use of more long-term administered therapies in cancer, but the way we currently look at side effects of cancer therapy is by looking at the worst effects that can occur while someone is getting chemotherapy," she said.
Most clinical trials focus on CTCAE grade 3 and 4 events, but even a CTCAE grade 2 event can be problematic for patients, Dr Thanarajasingam said.
"For example, CTCAE grade 2 diarrhea can be an increase of six stools above your normal, so if you are a person who has two stools a day and you have a grade 2 diarrhea, you could be having eight stools a day."
She emphasized: "If you are on one of the oral chemotherapy tablets that causes diarrhea, you could have eight stools a day. That would be a grade 2 event, and it will never get reported or attended to."
In her article, she and her colleagues have proposed looking at the time profile of adverse events, as well as chronic, lower-grade toxicities "that have the potential to seriously affect patients' quality of life," Dr Thanarajasingam said.
The researchers approached their statisticians to develop a new analytic approach and a standardized, comprehensive format, the ToxT approach, which combines graphs and tabular displays of adverse events with multiple, longitudinal statistical techniques to study toxic effects.
Graphic plots of summary statistics or individual patient data over discrete time points were combined with statistical methods to capture changes in adverse events across all cycles of treatment, time-to-event analyses of first and worst-grade toxicity, and area under the curve (AUC) analyses summarizing adverse event profiles over the entire course of a study. The analyses included chronic, low-grade events.
"ToxT is actually very simple. It consists of some programming language written into a very commonly used statistical software that takes toxicity data and then produces graphs, bar charts, tables, and a variety of different ways of looking at that toxicity data that incorporate time," Dr Thanarajasingam explained.
ToxT was then applied to adverse event data from two completed NCCTG/Alliance trials: N9741 (NCT00003594), which investigated different combinations of oxaliplatin, 5-fluorouracil, and irinotecan for metastatic colorectal cancer, and the 979254 trial, which studied venlafaxine in comparison with placebo for the control of hot flashes in breast cancer survivors.
In the NCCTG N9741 trial, application of ToxT revealed that there was an increase in the incidence of early nausea for patients given irinotecan plus oxaliplatin (IROX) compared with those given 5-fluorouracil plux oxaliplatin (FOLFOX), but this decreased over time.
Additionally, ToxT event charts showed earlier occurrences of higher grades of diarrhea for the IROX regimen vs FOLFOX, and the AUC analysis showed a consistently higher magnitude of diarrhea over time throughout the study with IROX vs FOLFOX (for IROX, mean AUC, 4.2; standard deviation [SD], 5.2; for FOLFOX, mean AUC, 2.9; SD, 4.2; P < .0001).
In the NCCTG 979254 trial, the ToxT analysis revealed a higher incidence of late-occurring dry mouth in patients given venlafaxine compared with those given placebo.
At week 1, the incidence of dry mouth was 13% (six occurrences of dry mouth in 48 patients; SD, 5) for venlafaxine vs 22% (11 occurrences in 49 patients; SD, 6) for placebo (P = .20). At week 2, the incidence of dry mouth was 28% (14 of 51 patients; SD, 6) for venlafaxine vs 10% (5 of 50 patients; SD, 4) for placebo (P = .02). At week 5, the incidence of dry mouth was 49% (24 of 49 patients; SD, 7) for venlafaxine vs 2% (1 of 46 patients; SD, 2) for placebo (P < .0001).
Dr Thanarajasingam stressed that ToxT should be used along with the CTCAE and should not supplant it.
"I consider the ToxT as an analysis that goes beyond maximum grade reporting. It adds a more comprehensive depiction that should be important not only to people who lead clinical trials who are characterizing new agents but also for our patients as well. My goal is to be able to use the ToxT, and when I am treating a patient to be able to pull up a graph that shows over time what toxicity to expect. For example, if you can show that nausea and vomiting occur in the first cycle but then go down, you can imagine that would give some strength to a patient who is embarking on a treatment to know what to expect," she said.
It's About Time
In an interview with Medscape Medical News, Dr Mendoza reiterated what he wrote in his editorial.
"The current convention of reporting the maximum grade of adverse events, as defined by the US National Cancer Institute CTCAE, is not informative enough to empower patients to make educated decisions about their health. I think this report is a very timely and well-written paper on how to analyze toxicity data and adverse events and that the graphical displays that the ToxT generates would make it very helpful and useful for clinicians, because a picture is worth a thousand words, and those graphical displays would be very amenable to what they would need for patient care," he said.
Dr Mendoza, who is a biostatistician, helped develop the Patient-Reported-Outcome (PRO) version of the CTCAE.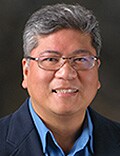 As reported by Medscape Medical News, the PRO-CTCAE is an important tool to help ensure that patients are able to report their own experiences of adverse events and also to have these events incorporated into oncology clinical trials.
Weighing in with his views on the ToxT analysis, Francesco Perrone, MD, director of the clinical trials unit at the National Cancer Institute of Naples, Italy, agreed that improvements in the way toxicities are reported are needed.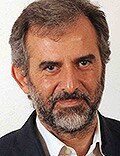 "It is becoming more and more clear that the classical way to detect and report toxicity of anticancer drugs is no longer sufficient. This is true on the side of detection, where introducing tools for patients' self-assessment, like PRO-CTCAE, is crucial to avoid the underestimation typical of physicians' assessments," Dr Perrone said.
"It's true also on the side of description and analysis of data, particularly for the many new drugs that are used for a long time. Here, the description of adverse events absolutely needs to include the time dimension. This will make statistical analysis more complicated than the scholar chi-square test, but methodology has already been developed for quality-of-life assessment tools. Combining patients' self-assessment and the time effect will hopefully give a complete estimation of the toxicity of new drugs and will allow a more honest assessment of their value," he said.
The study was funded by the National Cancer Institute of the National Institutes of Health and the Mayo Comprehensive Cancer Center. Dr Thanarajasingam, Dr Mendoza, and Dr Perrone report no relevant financial relationships.
Lancet Oncol. Published online April 12, 2016. Abstract, Editorial
Medscape Medical News © 2016 WebMD, LLC

Send comments and news tips to news@medscape.net.
Cite this: ToxT Adds Time Dimension to Assess AEs of Cancer Treatment - Medscape - May 05, 2016.