HOLLYWOOD, FL — The National Comprehensive Cancer Network (NCCN) has added several new genetic mutations to be considered when determining risk-management strategies for hereditary breast and ovarian cancers.
The recent discovery that the genetic mutation PALB2 is associated with an aggressive form of breast cancer, as well as the realization that the newer ovarian cancer genes RAD51C, RAD51D, and BRIP1 pose an added lifetime risk for ovarian cancer, should prompt physicians to discuss possible prophylactic procedures with patients who are found to carry these mutations, Tuya Pal, MD, from the Moffitt Cancer Center, Tampa, Florida, said here at the NCCN 21st Annual Conference.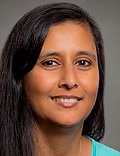 "Within the past year, more data have emerged regarding these new genes for ovarian cancer risk. In the past, the NCCN recommendation to either recommend or consider risk-reducing salpingo-oophorectomy was limited to the presence of BRCA1, BRCA2 and Lynch syndrome," Dr Pal told Medscape Medical News.
"With BRCA1, the lifetime risk for ovarian cancer is up to 44%, with BRCA2, it is up to 27%, and for Lynch syndrome, our guess is around 10%. Now, based on multiple studies, we are saying there is a similar level of evidence, if not even more, to indicate a higher risk of ovarian cancer with BRIP1, RAD51C and RAD51D," she said.
Dr Pal noted that the NCCN guidelines are not recommending salpingo-oophorectomy when these genetic mutations are present, only that the possibility of the procedure should be discussed.
"It is a recommend-consider option. It's something that we can discuss. I would not make salpingo-oophorectomy a strong recommendation, but it is something that is reasonable to talk to patients about at this time. If they have these mutations, then it is reasonable to consider a prophylactic oophorectomy," she said.
A family history of ovarian cancer should also be taken into account in such discussions, Dr Pal added.
"We are always guided by family history, so if we are seeing a strong history of ovarian cancer, we may recommend prophylactic risk management more strongly, but at this point, it is reasonable to consider it based on the evidence for these newer genetic mutations," she said.
Consideration of genetic mutations is particularly important in the case of ovarian cancer because there are no good screening modalities for the disease, Dr Pal said.
"When we are thinking about when is our threshold to act in ovarian cancer, because we don't have any good screening measure, even if you are at a 5% or 10% risk level, it's still reasonable to consider acting. If you don't, by the time we find it, the cancer will probably have spread to beyond the ovary," she said.
PALB2 Now an Important Mutation
PALB2 has now been added to the list of genetic mutations that increase the risk for breast cancer, alongside BRCA1, BRCA2, PTEN, and PT53, that need to be considered when discussing the option of risk-reducing mastectomy.
"We know that the risks with PALB2 are probably in the range of 35 to 40% of developing breast cancer in a woman's lifetime. Also, in individuals who develop PALB2 associated cancers, there is some evidence to suggest that these cancers are very aggressive. If you develop breast cancer as a BRCA1 carrier, you're probably going to do OK, since most people are caught at an early stage. With PALB2, evidence is suggesting that you get a more aggressive form of breast cancer, so risk reducing mastectomy is certainly something to consider," Dr Pal said.
Genetic testing at the point of care has important implications for treatment, she said.
"When women are diagnosed, it would be optimal for them to know their genetic susceptibility because then they can make informed decisions about their course of treatment. It is becoming more important to know germline mutation status to be able to refine treatment," Dr Pal said.
The best thing would be to find women at risk of developing hereditary cancers before their diagnosis, "so we could be proactive and catch the cancer early or prevent it altogether," she said.
Genetic Testing Rapidly Evolving
"The NCCN guidelines are being updated to reflect new and evolving data," Kilian E. Salerno, MD, from the Roswell Park Cancer Institute, Buffalo, New York, told Medscape Medical News.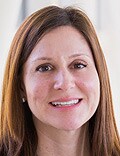 "Much has changed, and rapidly so, in the setting of genetic testing with increasing use of multi-gene testing. Dr Pal has highlighted the NCCN guideline updates and the implications for cancer prevention and treatment interventions," Dr Salerno said.
"She has also shown the complexities of interpreting the results of testing and how important it is to do comprehensive genetic risk assessment with counselling of the patient and family. Interpretation of genetic testing results is critical, as is informing the patient of possible results, whether positive or negative, and what they mean for management of disease," she said.
Drs Pal and Salerno have disclosed no relevant financial relationships.
National Comprehensive Cancer Network (NCCN) 21st Annual Conference. Presented April 2, 2016.
Medscape Medical News © 2016 WebMD, LLC

Send comments and news tips to news@medscape.net.
Cite this: NCCN Adds New Gene Mutations to Consider in Women's Cancers - Medscape - Apr 04, 2016.