Oral antidiabetes drugs appear to help control disease activity in patients with multiple sclerosis (MS) who are obese and have metabolic syndrome.
A new study showed that when treated with metformin or pioglitazone, these patients had significantly fewer T2 lesions and gadolinium-enhancing lesions.
The results point to the importance of treating such comorbidities associated with MS, said coauthor Jorge Correale, MD, head of neuroimmunology and demyelinating diseases, Institute for Neurological Research, Buenos Aires, Argentina.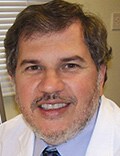 "The control of these comorbidities represents an additional and important approach" to managing MS, said Dr Correale.
The study was published online March 7 in JAMA Neurology.
The analysis included 50 patients with relapsing-remitting MS (RRMS) with a body mass index (BMI) of 30 kg/m2 or more who had developed metabolic syndrome. This syndrome, which includes symptoms such as hypertension, dyslipidemia, and insulin resistance, is a common feature of obesity.
Of the total, 20 patients received metformin hydrochloride (850 - 1500 mg/day), 10 received pioglitazone hydrochloride (15 - 30 mg/day), and 20 patients who opted not to receive either of these metabolic syndrome treatments made up the control group.
Patients underwent a comprehensive neurologic examination every 3 months. The examination included a physical assessment of disease activity and measurements of Expanded Disability Status Scale (EDSS) score. Brain MRI was performed every 6 months.
Immunologic Activity
To evaluate immunologic activity, researchers collected serum samples and assessed leptin and adiponectin levels at baseline and after 18 months of treatment.
According to the authors, plasma levels of leptin, a proinflammatory cytokine produced by fat tissue, are elevated in obese patients. In contrast, plasma levels of adiponectin, an anti-inflammatory molecule also produced by fat tissue, are decreased in obese patients.
The researchers also determined levels of adenosine monophosphate-activated protein kinase (AMPK) and peroxisome proliferator-activated receptor γ (PPARγ) messenger RNA, using real-time polymerase chain reaction.
After a mean follow-up of 26.7 months, patients receiving metformin or pioglitazone had a significant decrease in the number of new or enlarging T2 lesions on brain MRI compared with the control group and compared with findings on MRIs performed 2 years before.
This decrease was evident even after 6 months of treatment. The lowest mean number of new or enlarging T2 lesions occurred after 18 months of treatment (metformin, 0.5; pioglitazone, 0.6) and remained low throughout the study.
There was no significant difference between the two treatments.
As well, patients receiving metformin or pioglitazone had a significant and similar decrease in the number of gadolinium-enhancing lesions compared with 2 years before and compared with the control group. The lowest mean number of these lesions was after 24 months of treatment (metformin, 0.1; pioglitazone, 0.3).
There were no significant differences between the groups in annualized relapse rate or disability as determined by EDSS at 24 months (P = .82 and .73, respectively).
Although not designed to detect treatment effects, the study did find that fasting glucose levels, fasting insulin levels, insulin resistance, total cholesterol, low-density lipoprotein cholesterol, triglycerides, and systolic blood pressure all declined significantly in both treatment groups after 12 months.
The study also showed that both treatments decreased leptin serum levels and increased adiponectin levels, mediated by induction of AMPK and PPARγ, respectively.
"Our study showed no baseline differences in leptin or adiponectin levels between patients with MS and controls," write the authors. "However, leptin levels were significantly reduced and adiponectin levels increased after metformin or pioglitazone treatment, possibly one of the underlying mechanisms accounting for the reduction in disease activity observed on brain MRI with these treatments."
Anti-inflammatory Role
Other study results supported the anti-inflammatory role of the treatments. Metformin decreased the number of cells secreting interferon-γ and interleukin (IL)-17, while pioglitazone decreased the number cells secreting IL-6 and tumor necrosis factor.
Up to 80% of the patients in the study were being treated with immune-modulatory drugs, including interferon β and glatiramer acetate; a very few were receiving on natalizumab. Although it's not clear whether metformin or pioglitazone interferes with these immune-modulatory drugs, they probably don't, given the MRI results, commented Dr Correale.
In an accompanying editorial, Aiden Haghikia, MD, and Ralf Gold, MD, Department of Neurology, Ruhr-University Bochum, St Josef–Hospital Bochum, Germany, said the study is in line with the growing interest in environmental risk factors associated with MS, in particular those linked to daily habits, such as diet.
"In view of the ever-growing numbers of patients with MS and other autoimmune disorders worldwide, the focus is shifting from the classic environmental risk factors (eg, vitamin D and viral infections) toward risk factors that accompany the so-called Western lifestyle," they write. "These risk factors include cigarette smoking and obesity, both of which have been associated with a significant increase in the risk of MS."
It's important to identify reliable environmental risk factors, partly because of the "shortcomings" in other areas, Dr Haghikia and Dr Gold write. Despite remarkable progress in the field of genetics, its usefulness for clinical diagnostics and therapy in MS is "unclear," they say. And they note that although MS has had more drugs approved in recent years than any other neurologic specialty, and RRMS has transformed into a treatable disease, second-line treatments may still harbor harmful adverse effects.
The re-emergence of diet as a focus of research in MS is congruent with the notion that our daily diet has changed like no other habit over the last three decades, note Dr Haghikia and Dr Gold. Recent research has focused on factors such as a high-salt diet, fatty acids, and gut microbiome.
However, the new study still leaves some unanswered questions, they say.
"For instance, the design does not allow the determination of whether the beneficial effects observed may interfere with the existing MS-specific therapy because no placebo was used in the control group, and the patients had not been stratified according to the MS treatment they were receiving. Furthermore, no information is provided on whether the patients' metabolic syndrome changed during the course of treatment with antidiabetic medication and whether the outcomes seen may have been secondary effects owing to improvement of the metabolic syndrome," they write.
Lily Jung Henson, MD, chief of neurology, Piedmont Healthcare, Atlanta, Georgia, agreed that it's unclear whether the researchers matched patients according to their specific disease-modifying therapy (DMT) status.
"Given the heterogeneity of the disease, and the variable efficacy of the DMTs on individuals, if they didn't control for that, that may skew the findings."
Nevertheless, Dr Jung Henson found the study "fascinating" and said that although the numbers are small, "the findings are significant enough to warrant further investigation."
Dr Correale reported serving as a board member of Merck-Serono Argentina, Novartis Argentina, Genzyme LATAM, Genzyme Global, Biogen-Idec LATAM, and Merck-Serono LATAM and receiving reimbursement for developing educational presentations for, as well as professional travel and accommodation stipends from, Merck-Serono Argentina, Merck-Serono LATAM, Biogen-Idec Argentina, Genzyme Argentina, Novartis Argentina, Novartis LATAM, Novartis Global, and TEVA Argentina. Dr Haghikia reported receiving speaker's honoraria from Biogen Idec and a limited research scientific grant support from Genzyme. Dr Gold reported serving on scientific advisory boards for Teva Pharmaceutical Industries Ltd, Biogen Idec, Bayer Schering Pharma, and Novartis; receiving speaker honoraria from Biogen Idec, Teva Pharmaceutical Industries Ltd, Bayer Schering Pharma, and Novartis; and receiving research support from Teva Pharmaceutical Industries Ltd, Biogen Idec, Bayer Schering Pharma, Merck Serono, and Novartis. /p>
JAMA Neurol. Published online March 7, 2016. Abstract Editorial
Medscape Medical News © 2016 WebMD, LLC

Send comments and news tips to news@medscape.net.
Cite this: Diabetes Drugs Have Positive Effect in MS - Medscape - Mar 22, 2016.