Outdated Practices in Nursing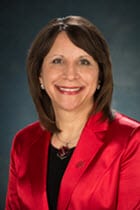 When patients go to the hospital or enter a healthcare setting, they have an expectation that the care they receive will be guided by sound knowledge and the best evidence. But that is not always the case. Sure, physicians, nurse practitioners and other healthcare professionals are treating patients to the best of their abilities. However, to suggest that state-of-the-art, evidence-based healthcare is the rule of the day in all systems is a fallacy.
Many traditional, "we have always done it this way" methods of practice are perpetuated in clinical care, despite scientifically supported knowledge that points to more effective practices. Clinicians, take note: Some of these dated practices include:
These examples provide a snapshot of the significant gap between the knowledge that is being produced through research and what is actually happening in practice. The evidence-based approach is not catching on as fast as necessary to reach the Institute of Medicine recommendation that 90% of healthcare decisions will be evidence-based by 2020.[8] Practicing the "way it has always been done" vs the way it needs to be done is a major barrier to improving healthcare quality and patient outcomes, and controlling costs.
Medscape Nurses © 2016 WebMD, LLC

Any views expressed above are the author's own and do not necessarily reflect the views of WebMD or Medscape.
Cite this: Evidence-Based Practice vs Doing It the Way We've Always Done It - Medscape - Mar 24, 2016.