MADRID — Persistent attention-deficit/hyperactivity disorder (ADHD) in children and adolescents may be associated with a gene mutation that encodes a subunit on a brain receptor, findings from a longitudinal Italian study suggest.
A 5-year follow-up study of more than 400 children revealed a polymorphism in the N-methyl-D-aspartate (NMDA) receptor 2B subunit gene (Grin2b) that not only predicted persistent ADHD but was also linked to reductions in anterior cingulate volumes in the brain.
The findings were presented here at the European Psychiatry Association (EPA) 24th Congress.
Potential to Guide Treatment
Investigator Maria Nobile, MD, PhD, Child Psychopathology Unit, Scientific Institute, IRCCS Eugenio Medea, Bosisio Parini, Lecco, Italy, who presented the data, believes that if the findings are validated, they could eventually be used to guide treatment.
"My hypothesis is that if you have a persistent ADHD, probably you have some genetic driver as the basis," she told Medscape Medical News.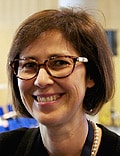 "Probably the others are maybe ADHD children with a disrupted family, with socioeconomic disadvantages, so they are very exposed to environmental factors. If you remain stable, you are not affected by the environment; probably [the children's symptoms] are more severe, and you have to prescribe something different," Dr Nobile added.
The NMDA receptor is a predominantly excitatory neuroreceptor in the brain that is associated with the experience-dependent refinement of developing cortical circuits.
Interestingly, previous studies have linked the Grin2b gene to neurologic and psychological illnesses, memory phenotypes, and cortical white matter changes in adults with bipolar disorder, as well as ADHD and even suicide attempts in children.
To investigate further, Dr Nobile and colleagues examined 290 children with ADHD and 151 siblings from 290 Italian nuclear families who were taking part in a longitudinal study. The mean age of the children was 10.11 years, and 75.7% were boys.
The study comprised three steps, the first of which was a baseline clinical evaluation. This was followed by a clinical, behavioral, and sociodemographic reevaluation after 5 years. Finally, the participants underwent morphologic and functional MRI, neuropsychological testing, and genetic analysis.
At baseline, the prevalence of anxiety, a mood disorder, ADHD, and disruptive behavior disorder was 44.3%, 26.5%, 29.9%, and 11.4%, respectively. At the 5-year reevaluation, these figures had fallen to 8.3%, 7.1%, 8.7%, and 5.3%, respectively.
In contrast, scores on the Child Behavior Checklist (CBCL), which assesses social competence and behavioral problems, showed no significant differences between baseline and follow-up evaluations, with no changes on the attention, internalizing, or externalizing scales.
Genetic analysis revealed that the rs5796555 single nucleotide polymorphism (SNP) in the Grin2b gene was significantly associated with attention problems on the CBCL at both baseline (P = .026) and 5-year follow-up (P = .019). In addition, the SNP was significantly associated with internalizing problems at follow-up (P = .022).
The team then looked at the different trajectories of the children between baseline and follow-up assessments. They found that 16% of the children had high levels of problem symptoms at both time points; 50% had low symptom levels; 8% went from low to high; and 27% went from high to low.
The rs5796555 SNP was significantly associated with having high levels of problem symptoms at both time points. Crucially, the SNP had no significant interactions with environmental factors.
The MRI analysis was carried out on a subset of 60 participants (average age, 16.14 years). This revealed that the rs5796555 SNP was significantly associated with reductions in anterior cingulate volume, a finding that has previously been linked to ADHD and symptom severity scores.
Dr Nobile concluded that consideration of baseline stability and averaging out temporary influences could be a "useful tool" in identifying a more reliable and more heritable ADHD phenotype.
Dr Nobile intends to conduct a third study of the same cohort to obtain more longitudinal data. She also hopes to conduct a path analysis to examine the way in which the gene alterations are connected to behavioral change.
"We have the gene, then we have the brain structure, and then we have the phenotype, so probably the effect of Grin2b on attention is mediated by the brain morphology, but I have to investigate this," she said.
Sampling Problems
Romuald Brunner, MD, Centre of Psychosocial Medicine, University Hospital Heidelberg, Germany, who cochaired the session, believes that the significance of the findings is currently unclear, because there were "some sampling problems" with the study.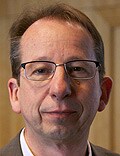 Dr Brunner told Medscape Medical News that he noted that the ratio of ADHD between girls and boys is 2:1 or 3:1, whereas "there was an unusually high amount of males in this sample.
"Normally, in an intent-to-treat sample, you would expect a higher amount of girls, and so I would be very interested whether there were any gender differences [in the results]," he added.
Dr Brunner highlighted the fact that one of the difficulties with these kinds of studies is that a correlation between genes and a diagnosis sometimes fails "when you have a closer look at the phenotype.
"I think there's so much research necessary to make a clear or distinct conclusion that there's a link," he said.
The investigators and Dr Brunner have disclosed no relevant financial relationships.
European Psychiatric Association (EPA) 24th Congress: Presented March 13, 2016.
Medscape Medical News © 2016 WebMD, LLC

Send comments and news tips to news@medscape.net.
Cite this: Gene Mutation Linked to Persistent ADHD - Medscape - Mar 15, 2016.