LOS ANGELES — Buzz is already being generated about updated results from the Learning Early About Peanut (LEAP) study, which will be among the hot topics presented here at the American Academy of Allergy, Asthma and Immunology (AAAAI) 2016 Annual Meeting.
The trial made big news at last year's meeting when it was announced that the risk for peanut allergy in infants was cut dramatically after the early, sustained consumption of peanut products.
But questions remain. Do the LEAP findings apply more broadly to other children, or just infants? And does such exposure completely prevent peanut allergy, or simply delay it?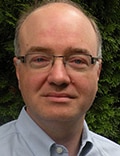 "My personal guess is it will have been curative, but we don't know that yet," said David Fischer, MD, an immunologist in Barrie, Ontario, Canada, who is vice president of the Canadian Society of Allergy and Clinical Immunology.
About 20% of the overall program will deal the modification and prevention allergic disease. "That's where we're going now — trying to prevent allergies from getting started," said Paul Williams, MD, clinical professor of pediatrics, allergy division, at the University of Washington School of Medicine in Seattle, who is chair of the AAAAI program committee.
Some sessions will focus on newer sublingual methods of immunotherapy and the "different approaches we can take to modify allergic disease or cure it, as opposed to the conventional allergy shots we've been giving for a hundred years," Dr Williams told Medscape Medical News.
On offer at the meeting will be 998 abstracts and 535 speakers, plus there will 60 late-breaking abstracts, which is twice the number presented last year. The organizers anticipate about 4500 attendees.
Safety of Asthma, Allergy Medications
There will be abstracts on the safety of long-acting beta agonists in asthma, and on whether there is a difference between fixed-dose combinations of long-acting beta agonists plus inhaled steroids and long-acting beta agonists administered alongside inhaled steroids.
In fact, the US Food and Drug Administration has issued black-box warnings for the long-acting beta₂-agonist salmeterol (Serevent, GlaxoSmithKline) and the combination of salmeterol plus fluticasone (Advair, GlaxoSmithKline), because they might cause rare, life-threatening exacerbations, and the data are insufficient to determine if inhaled corticosteroids would ameliorate that risk.
Several pharmaceutical companies have been conducting large trials to determine whether fixed-dose combinations could eliminate this concern because the included steroid should be protective. Results from at least one study will be revealed at the meeting.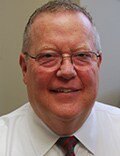 "Most asthma specialists thought the black-box warning was based on poor data, so we've been looking forward to seeing who's right," Dr Williams said.
A session in a similar vein will look at the safety of allergy medications during pregnancy — an issue generating some concern. In a recent study, an association was shown between the use of inhaled beta₂-agonists during the first trimester and the risk for cleft palate and gastroschisis (J Allergy Clin Immunol. 2015;136:1496-1502.e7).
"Everybody is used to using these medications in pregnancy," Dr Fischer explained. There are "a lot of things we've said for years are reasonable in pregnancy, and we may be changing our minds."
A session on vocal cord dysfunction, which is often mistaken for asthma, has caught Dr Fischer's eye. "It's a fairly treatable condition with the right medication," but can be triggered by scents, smoke, and other noxious stimuli, and can lead to asthma-like symptoms that can send the patient to the emergency department. "It's a fascinating topic," he explained. And long-term exposure to prednisone can lead to adverse effects.
Dr Fischer is very active on twitter and is part of a community that will be live-tweeting the conference. Key twitter handles to follow for AAAAI, allergy, asthma, and immunology updates include Dr Fischer himself @IgECPD, @DrAnneEllis, Dr Dave Stukus (@AllergyKidsDoc), @MatthewBowdish, Dr Stuart Carr (@allergydoc4kidz), and Dr Sakina Bajowala (@allergistmommy), among others, he suggested.
Dr Fischer reports receiving speaker's fees from Merck, Takeda, Sanofi, and AstraZeneca. Dr Williams has disclosed no relevant financial relationships.
Medscape Medical News © 2016 WebMD, LLC

Send comments and news tips to news@medscape.net.
Cite this: Peanut Trial LEAPS Back Into Limelight at Allergy Meeting - Medscape - Mar 02, 2016.