The American Epilepsy Society (AES) has issued new guidelines on the treatment of status epilepticus (SE).
Among the recommendations is that a benzodiazepine should be the initial drug therapy for SE. The evidence shows that any of three benzodiazepines — intramuscular (IM) midazolam, intravenous (IV) lorazepam, or IV diazepam — should be given if first-aid stabilization measures don't stop the seizure within 5 minutes.
The guideline provides detailed dosing of these three options and indicates that the dose of IV lorazepam or IV diazepam may be repeated once. If none of these agents are available, IV phenobarbital is an option, but it could be associated with adverse events.
The new evidence-based guideline was published in the January/February issue of Epilepsy Currents, the journal of the AES.
If a patient doesn't respond to the benzodiazepine, don't stick to this approach, lead author of the guideline, Tracy Glauser, MD, director, Comprehensive Epilepsy Center, Cincinnati Children's Hospital Medical Center, Ohio, told Medscape Medical News.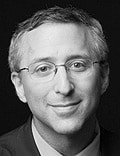 "You get emergency departments, you get paramedics, and you get people in the in-hospital setting who give the dose multiple, multiple, multiple times; it's like, if it isn't working, move on."
For the second therapy phase, the guideline recommends three options — IV fosphenytoin, IV valproic acid, or IV levetiracetam — for a single dose. If one of these agents doesn't work, the guideline recommends trying another of them, said Dr Glauser. IV phenobarbital is another option, if not given already.
If this second strategy fails, the next step is an aggressive phase that involves continuous electroencephalography (EEG) monitoring, possibly while repeating second-line therapy, or with anesthetic doses of thiopental, midazolam pentobarbital, or propofol.
"We are trying to give people the idea that if your patent is having a seizure for 60 minutes, you really have passed into that critical care ICU [intensive care unit] intensive therapy, general anesthesia approach," said Dr Glauser.
About 55% of patients will respond to the first medication, with an additional 7% responding to the second. So about two thirds of patients will respond to the first or second approach, he said.
The new guideline was needed for many reasons. "First and foremost, we have come to appreciate that status epilepticus is a relatively common, life-threatening condition," with 50,000 to 150,000 Americans developing it each year, and with mortality being as high as 30% in adults, said Dr Glauser.
As well, not all healthcare professionals completely understand the goals of therapy for SE.
"Some people think that if you mask the jerking, meaning that if you give someone a paralytic or you sedate them, that you will have accomplished your goal," said Dr Glauser. "But while the motor activity might have stopped, the brain is still having a seizure."
Underdosing Patients
Another reason the guideline was needed was that some health professionals are "underdosing" when using a benzodiazepine, which they view as a "powerful" drug.
"Instead of giving patients a full dose of a medicine in a life-threatening condition, they only give part of it," said Dr Glauser. "It's almost like giving only half the chest compressions when doing CPR [cardiopulmonary resuscitation] because you don't want to hurt the person."
Another impetus for developing the guideline now was that since 1993, when the Epilepsy Foundation of America (as the Society was then called) issued its consensus guideline on SE, several landmark trials have helped to form an evidence-based framework, said Dr Glauser.
The guideline is directed at health personnel in the prehospital setting, such as paramedics; at hospital emergency departments; in the in-hospital setting, said Dr Glauser. It was developed after a review of all available adult and pediatric evidence.
In the paper, the authors outline the guideline's time-dependent treatment algorithm that includes four phases:
Stabilization phase (0 to 5 minutes of seizure activity): During this phase, standard initial first aid for seizures (eg, airway, breathing, circulation) should be initiated, as should initial assessments and monitoring.

Initial therapy phase (5 to 20 minutes of seizure activity): When it's clear the seizure requires medical intervention, a benzodiazepine (specifically IM midazolam, IV lorazepam, or IV diazepam) is recommended as initial therapy, given its demonstrated efficacy, safety, and tolerability.

Second therapy phase (20 to 40 minutes of seizure activity): If seizures continue, reasonable options include IV fosphenytoin, valproic acid, or levetiracetam. If none of these is available, IV phenobarbital is a reasonable alternative.

Third therapy phase (40+ minutes of seizure activity): There is no clear evidence to guide therapy in this phase. If the second therapy fails to stop the seizures, treatment considerations should include repeating second-line therapy or anesthetic doses of thiopental, midazolam, pentobarbital, or propofol (all with continuous EEG monitoring).
The authors stress that the guideline was developed to provide a framework for evaluating and treating patients with SE and is not intended to establish a standard of care or to replace a clinician's medical judgment.
Michael Privitera, MD, AES president, and director, Epilepsy Center, University of Cincinnati Neuroscience Institute, Ohio, pointed out that clinicians need guidance on how to integrate newer treatments into an "efficient and effective approach" to status treatment.
"The longer status persists, the more likely that brain damage occurs, so a well-designed treatment algorithm is essential."
Although the guideline doesn't introduce any new treatments, "it provides the first evidence-based review of status epilepticus treatments, and puts the many treatments in perspective, with multiple treatment choices at each step in the algorithm," said Dr Privitera.
And it's starting to open up much-needed dialogue on these treatments, he said. "Epilepsy specialists are already expressing various opinions on the recommendations."
The guideline will be useful for all clinicians — from emergency physicians to general neurologists to epilepsy experts, said Dr Privitera.
He noted that the guideline "represents the work over several years" of a team of adult and pediatric epilepsy specialists, clinical pharmacists, and emergency physicians.
Dr Glauser has nothing to disclose relevant to this guideline. Although Dr Privitera is president of the AES, which authorized the guideline, he was not involved in its development.
Epilepsy Curr. 2016;16:48-61. Abstract
Medscape Medical News © 2016 WebMD, LLC

Send comments and news tips to news@medscape.net.
Cite this: New AES Guideline on Status Epilepticus - Medscape - Feb 19, 2016.