WASHINGTON, DC — Although it started off looking like smooth sailing, Dr Robert Califf's voyage to commissioner of the US Food and Drug     Administration (FDA) has hit some choppy waters—with a threatened filibuster and several official holds now being placed on the proceedings.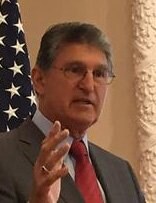 Sen Joe Manchin (D-WV) has announced that he'll filibuster the nominee because of Califf's "strong pharmaceutical ties" and concerns that he won't be tough     enough on opioid painkillers.
"Dr Califf's past involvement will have an impact on his effectiveness and leadership capabilities, and I cannot, in good conscience, allow his     confirmation," said Manchin in a statement[1].
Outspoken presidential contender Sen Bernie Sanders (D-VT) called for a hold last week because of Califf's "close ties to the pharmaceutical industry"  and "lack of support"     for lowering too-high medication prices in the US. Sen Edward Markey (D-MA) placed his hold the day before while calling for "immediate reforms" to the     opioid-medication approval process.
Before moving forward, Markey wants a commitment from the FDA that it will convene advisory committees for future opioid-approval questions and is calling     for the agency to rescind its recent approval of oxycodone (OxyContin, Purdue Pharma LP)     for pediatric use. "The FDA needs to commit to shift the way it approaches and evaluates addiction before I can support Dr Califf's nomination," said the     senator in a statement[2].
There's a lot of baggage that comes with the guy, most notably with conflicts of interest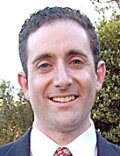 Dr David Gortler, a former senior medical analyst in the Office of New Drugs (OND) at the FDA, agrees with the holds. He told     heartwire from Medscape that although Califf has a lot of experience,     "there's a lot of baggage that comes with the guy, most notably with conflicts of interest."
On the other hand, a large group of doctors and organizations have publicly declared their approval of Califf as FDA commissioner, including the     American College of Cardiology (ACC), the American Heart Association (AHA), and the American Psychiatric Association.
Current ACC president Dr Kim Williams (Rush University Medical Center, Chicago, IL) told heartwire he submitted a letter of     support on behalf of his organization's more than 49,000 cardiologists and other members, but Califf's vast knowledge as a cardiologist and     investigator will be beneficial when dealing with a variety of conditions.
I cannot think of a better person . . . to lead the FDA at this important time.
In addition, Dr Jeffrey Drazen, editor of the New England Journal of Medicine, said that Califf having interacted with pharmaceutical companies     during his career is a strength rather than a weakness because he can shine a light on their intricacies.
Williams agreed. "The ability to know how the pharmaceutical industry works is probably key for a person in the position of an FDA commissioner or leader.     You need someone who knows the issues . . . and can give some guidance," he said.
AHA chief executive officer Nancy Brown noted that her organization also strongly supports Califf for the position. "I cannot think of a better person . .     . to lead the FDA at this important time," she said. "His entire career has been focused on clinical research and innovation."
Steps in the Process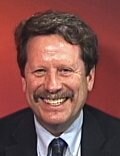 Early last year, Califf was named the FDA's deputy commissioner for medical products and tobacco     after a long career at Duke University Medical Center, including acting as its vice chancellor of clinical and translational research and as director of     the Duke Translational Medicine Institute.
As reported by heartwire , his journey toward becoming chief of the FDA had initially been calm, with President Obama's nomination of Califf for the position back in September and then breezing through his nomination hearing in November. This was followed by last month's    unanimous vote by the Senate Health, Education, Labor, and Pensions (HELP) Committee to recommend     his approval in the full Senate.
Still, Sanders has been vocal about his opposition to Califf becoming commissioner because of     worries about the researcher's previous ties to the pharmaceutical industry. And he hammered Califf in November about what he perceived as the doctor's     noncommitment to helping to lower medication costs.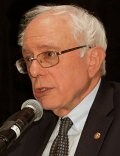 "At the end of the day, people are dying and not buying the food they need because they have to pay outrageous prices for medicine," Sanders said in a     release[3]. "We have been extraordinarily weak at taking on the pharmaceutical industry that has been ripping off the American people."
However, "the FDA approves drugs. It's not in the business of setting drug prices," Drazen told heartwire . "I agree that there     are some drug prices that are outrageously high, but this isn't the area of the FDA. It's a business issue that Congress has to deal with directly," he     said.
"To hold up an FDA appointment on that basis doesn't make any sense at all."
More Concerns
Sanders had announced before last month's HELP meeting that he would be entering a "no" vote by proxy regarding Califf's nomination. However, because the     committee called for a voice vote, which means approval or disapproval can only be given by members who are actually present at the proceedings, there     weren't any "no's" counted.
Right after the meeting, Sanders reported that he would be putting a hold on the proceedings, which he officially did on January 26.
"Dr Califf's extensive ties to the pharmaceutical industry give me no reason to believe that he would make the FDA work for ordinary Americans rather than     just the CEOs of pharmaceutical companies," Sanders said at that time[4].
Another HELP meeting participant, Sen Lisa Murkowski (R-AK), also called for an official hold. She wants FDA assurance of mandatory labeling for     genetically engineered salmon and further conversations with Califf.
As for Markey, he reported meeting with Califf in November to discuss worries about recent opioid approvals and the agency's "failure to seek and follow     expert advice."
This included approving in 2014 and 2015 an oxycodone/naloxone combination (Targiniq ER,     Purdue Pharma) and hydrocodone bitartrate (Hysingla ER, Purdue Pharma) for adults and     oxycodone for pediatric patients between the ages of 11 and 16 years—all without convening an advisory committee first.
He also noted concern that although a panel voted 11-2 against approving extended-release formulation of hydrocodone bitartrate (Zohydro ER, Zogenix) in 2012, the FDA approved the drug the following year. Markey followed his meeting    with a letter to the Department of Health and     Human Services that noted steps he wanted put into place before he can support Califf's nomination.
Filibuster Plans
Manchin reported that not only will he filibuster the nominee, but he'll spend his time on the Senate floor reading letters from West Virginia citizens who     have suffered or had family who suffered from effects from opioid abuse.
"Now more than ever, the FDA commissioner is an important figure in the fight against prescription drug abuse, something that has ravaged my state . . .     and the entire nation," said the senator in his statement. He added that nearly 19,000 people in the US died in 2014 because of prescription opioid     overdose.
Gortler said he's glad for all of the nomination pushback. "Many of the senators don't really understand what the FDA does, but there are clearly some     issues here," he said. Califf "has done some great work. But does he have a lot of conflicts of interest? Yes. Are there others out there that do good work     without these conflicts? Absolutely."
Debate Continues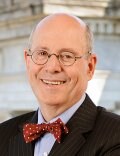 However, in an editorial published online in the January 14, 2016 issue of the New England Journal of Medicine, Drazen wrote of his strong    endorsement of Califf for the FDA commissioner job because of the doctor's integrity and strong     research background.
To heartwire , Drazen noted that in the 10 years that they've known each other, Califf has "always been interested in getting the     best data to use in making decisions. In conversations, he's voiced concerns that many decisions are based on guesses. But he's a guy who is driven by     data."
On the other hand, the consumer-advocacy group Public Citizen released a statement[5] saying that no other former FDA commissioner has had such     close financial relationships to industry and called for Califf's nomination to be rejected.
Gortler, a current consultant with FormerFDA.com, which describes itself as a group of former FDA employees who provide "unbiased, front-line advice" to     those who invest in FDA-related and biomedical industries, agreed. When he worked for the FDA, Gortler said, "they thoroughly vetted me," especially     because he had worked before for some drug companies.
But he said with Califf, "his conflicts are so great he wouldn't be able to volunteer for an FDA advisory committee. Yet he's being nominated to run the     whole agency." Gortler also noted that the HELP committee didn't ask the right, in-depth questions, including "what his criteria were for accepting money     from a drug company and if he ever said no to a donation."
He stressed that even with money given to Duke University and not to Califf directly, it still served his group—and strong relationships can't help but     develop over the years.
To combat these arguments, Drazen pointed out in his editorial that among seven large industry-funded trials that Califf oversaw at Duke, four were negative, illustrating that he did not have a proindustry bias. "He was publishing the truth, which is what we want to hear about," he told    heartwire .
Inspired Choice?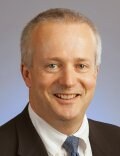 Not surprising, long-time colleague Dr Robert Harrington (Stanford University, CA) called Obama's recommendation of Califf "an inspired choice." He worked     with Califf for almost 23 years at Duke before moving to Stanford in 2012.
"He has the highest level of integrity and honesty that I've come across in my career," said Harrington. "He believes passionately in providing evidence     for people to practice medicine. And he has been unfailing in his quest for the truth about what works and doesn't in a clinical setting."
He has been unfailing in his quest for the truth about what works and doesn't in a clinical setting.
Although he readily admits to having a strong bias when it comes to Califf, "I can't imagine there's someone who better understands the complexities of the     issues, especially around the healthcare side of the FDA." Harrington added that many of the concerns brought up by the senators revolve around politics     "and don't actually speak to his qualifications or suitability for the job."
And regarding talk about too-close pharma ties, "the reality, from a research perspective in cardiovascular medicine, is that to understand therapeutics,     then one is almost certainly going to be doing collaborative research with industry," he said. Califf "does have a lot of relationships with industry. But     they've always been appropriately managed and been very strict about their independence."
AHA chief science officer Dr Rose Marie Robertson noted to heartwire that Califf's experience over the years     "gives him a broad view not only of the science of the drugs and devices used in his trials, but lets him understand and be critical of study design in a     way that people who haven't had that experience would find very difficult to do."
"We take very few political stands. But the FDA is so core to health that we need a strong leader," added Drazen.
"We want someone with the academic qualifications, the intellectual qualifications, and the political savvy to get things done. And Rob Califf is that     man."
Before taking the FDA post, Califf served on the advisory board of theheart.org |Medscape Cardiology. He had been a contributing editor to theheart.org since its founding in 1999 and was the host of the Life and Times of Leading Cardiologists         from 2009 to 2014. Harrington is on the advisory board for theheart.org , a frequent contributor, and the host of the Bob Harrington Show.
Heartwire from Medscape © 2016  Medscape, LLC

Cite this: Califf for Commish? Threatened Filibuster and 'Holds' Rock Confirmation Process - Medscape - Feb 03, 2016.