The detection of oral human papillomavirus type 16 (HPV16) in the mouth is associated with a 22-fold increased risk for incident oropharyngeal cancer, a subtype of head and neck squamous cell carcinoma (HNSCC), according to a new study.
On average, the detection of HPV16 in the oral cavity (from mouthwash) preceded cancer development by 4 years.
The finding, published online January 21 in JAMA Oncology, suggests that the role of HPV in HNSCC is more important than currently recognized, say the researchers, led by Ilir Agalliu, MD, ScD, from the Albert Einstein College of Medicine in Bronx, New York.
HPV infection of the mouth can result from oral sex, so this finding has been reported in the lay media as evidence that oral sex leads to throat cancer. However, the researchers do not mention oral sex in their study.
Confirmatory and Novel Findings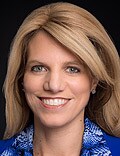 "This was a well-designed and conducted study," Dana E. Rollison, PhD, from Moffitt Cancer Center in Tampa, Florida, told Medscape Medical News.
The findings are both confirmatory and novel, she added.
"We know that the mucosal HPV types that they identified play a role in head and neck cancer, but they are the first to show that the presence of the viral DNA preceded the cancer. So the findings are confirmatory in terms of knowing that the virus is involved in oropharyngeal cancer, but novel in that they were the first to show the temporal association between the two," Dr Rollison said.
However, in an accompanying editorial, Dr Rollison and her coauthor, Maura L. Gillison, MD, PhD, from The Ohio State University Comprehensive Cancer Center in Columbus, warn that although "the prospective data reported by Agalliu et al are compelling, caution is warranted in inferring a causal relationship."
There might be some confounding with smoking (and maybe alcohol), the editorialists note, because smoking could have a local immunosuppressive effect or might act as a cocarcinogen.
Other HPV Strains Also Implicated
The researchers also found that other oral HPV types usually detected on the skin — specifically beta and gamma HPVs — are associated with a three- to sixfold higher risk for HNSCC.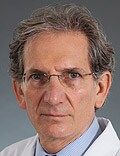 "Results of this study could have public health implications in the future for both HPV screening and future development of vaccines that could also target beta and gamma HPVs associated with head and neck cancer, in addition to HPV16, to prevent head and neck cancers," said researcher Robert Burk, MD, also from the Albert Einstein College of Medicine.
"There are no good screening methods for early detection of HNSCC. This study provides the first evidence-based data that detection of HPV16 precedes the current diagnosis," Dr Burk told Medscape Medical News. "Moreover, detection of HPV prior to the development of HNSCC adds to the knowledge solidifying HPV as a cause of HNSCC in general and HPV16 and oropharyngeal cancer in specific."
In addition to testing the temporal relations between oral HPV detection and the risk for HNSCC, the researchers also examined a possible risk association with other types of HPV, including beta and gamma HPV, found in the oral cavity.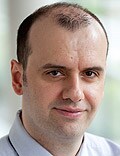 Dr Agalliu explained what prompted this study. "We had previously detected an unusually high prevalence of HPV types found on the skin and in skin cancers in the oral cavity, in addition to HPV16 and other high-risk types," he told Medscape Medical News.
"Moreover, there have been no prospective studies examining associations between oral HPVs and the subsequent risk of head and neck cancers," he pointed out.
Study Details
The nested case–control study involved 96,650 participants who provided mouthwash samples in two large prospective cohorts: the American Cancer Society Cancer Prevention Study II Nutrition Cohort (CPS-II-NC); and the Prostate, Lung, Colorectal, and Ovarian Cancer Screening Trial (PLCO).
All participants were cancer-free at baseline.
During the 4-year follow-up period, 103 men and 29 women developed HNSCC (average age at baseline, 66.5 years). Each of these 132 cases was matched with three control subjects.
Cases were more likely than control subjects to be current smokers and alcohol drinkers.
Table. Most Common Sites of HNSCC Tumors
| | | |
| --- | --- | --- |
| Site | n | % |
| Larynx | 59 | 44.7 |
| Oral cavity | 43 | 32.6 |
| Oropharynx | 25 | 18.9 |
| Hypopharynx | 5 | 3.8 |
In the control group, the detection prevalence of oral HPV16 was 1.8%, of other high-risk oncogenic HPVs was 5.1%, and of non-high-risk alpha HPVs was 9.6%.
The detection of HPV DNA in oral rinse specimens was associated with a 7.1-fold increase in the odds of incident HNSCC (95% confidence interval [CI], 2.2 - 22.6), after adjustment for smoking history and alcohol consumption.
However, oral DNA detection of other high-risk oncogenic HPV types, excluding HPV16, was not associated with the risk for HNSCC.
When stratified by tumor site, oral HPV16 DNA detection was associated with a 22.4-fold (95% CI, 1.8 - 276.7) increase in the odds of incident oropharyngeal squamous cell carcinoma, but not for oral cavity (odds ratio [OR], 4.5; 95% CI, 0.6 - 34.7) or laryngeal squamous cell carcinoma (OR, 0.11; 95% CI, 0.01 - 834.80).
Possible Link to Skin Cancers
Additionally, the detection of beta and gamma HPV types was associated with nearly a twofold increased risk for HNSCC.
"The increased risk of HNSCC associated with beta-1 HPV5 detection, previously implicated in epidermodysplasia verruciformis and cutaneous squamous cell carcinoma, as well as other HPV types (such as gamma-11 and gamma-12 HPV species), implies a broader role for HPVs in HNSCC etiology," Dr Agalliu explained.
"We were able to detect a relationship between beta and gamma HPV types and HNSCC for the first time, based on the prospective design of the study and the sampling from an anatomic site — the oral cavity — contiguous with the regions at risk for cancer development combined with the innovative detection and characterization of HPV," he said.
"Such a study is complicated for the skin, given the high prevalence of HPV in the skin and hair follicles and the difficulty of sampling a specific anatomic site that will, in the future, develop skin cancer. Nevertheless, HPV vaccines to prevent skin cancer are under consideration," Dr Agalliu reported.
He added that larger studies of oral HPV are needed to better understand the association between various HPVs and subsets of HNSCC, as well as to explore potential interactions between HPVs amd other risk factors for HNSCC, particularly cigarette smoking and alcohol consumption.
"In addition, prospective studies with multiple oral wash collections are needed to understand whether new or persistent infection with oral HPV is associated with HNSCC," Dr Agalliu said.
Potential Clinical Implications
"As we mention in the editorial, showing that the presence of the viral DNA prior to cancer predicted head and neck cancer bolsters the potential use of HPV16 DNA testing as a screening tool for head and neck cancer," Dr Rollison explained.
"The clinical implications for the skin types of HPV are less clear," she told Medscape Medical News.
"If future studies replicate what this research shows, and we consistently see that the skin HPV types are indeed associated with head and neck cancer, the clinical implication could perhaps be that vaccines against cutaneous types could be developed," she noted.
"The HPV vaccine that is available now targets HPV16 and the mucosal types that cause head and neck and cervical cancer, but it doesn't target skin types. So if the research were to continue to show that these HPV skin types are involved in cancer development — whether it be skin cancer or head and neck cancer — there would be a potential for preventing these cancers through vaccines, the way we do with cervical cancer," Dr Rollison said.
The study was supported by the National Institutes of Health. Dr Agalliu, Dr Rollison, and Dr Burk have disclosed no relevant financial relationships.
JAMA Oncol. Published online January 21, 2016. Abstract, Editorial
Medscape Medical News © 2016 WebMD, LLC

Send comments and news tips to news@medscape.net.
Cite this: HPV16 in the Mouth Linked to Increased Risk for HNSCC - Medscape - Jan 22, 2016.