Orphan drugs intended to treat small numbers of patients with rare conditions are increasingly dominating the drug market, largely as a result of loopholes in the Orphan Drug Act (ODA), which provides drug companies with millions of dollars in unintended subsidies and tax breaks and fuels skyrocketing medication costs, say the authors of a commentary published online November 19 in the American Journal of Clinical Oncology.
The ODA has fostered the development of drugs for patients with rare cancers and other diseases. Yet many of these drugs end up being marketed for other, more common conditions.
Drug companies have demonstrated an "increasingly common pattern of gaming the system" by slicing and dicing indications so that drugs qualify for lucrative orphan status benefits and "getting taxpayer subsidies for blockbuster drugs," author Martin A. Makary MD, MPH, professor of health policy and management, Johns Hopkins Bloomberg School of Public Health, Baltimore, Maryland, told Medscape Medical News.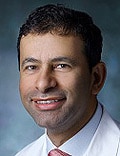 Exploiting the ODA
Dr Makary and colleagues note in their article that the 1983 ODA was designed to incentivize drug makers to develop drugs for rare or "orphan" diseases that affect fewer than 200,000 people in the United States, which would be unprofitable because of the limited number of patients these drugs would treat. And the legislation has accomplished that mission. However, the law has also been increasingly abused, they charge.
The ODA grants drug companies subsidies of up to half a million dollars a year for up to 4 years per drug, as well as large tax credits and waivers of marking application fees that can top $2 million. Companies may also get 7 years of marketing exclusivity for an orphan drug to help them recoup their investment in research and development.
Increasingly, however, companies are exploiting the law by initially listing only a single narrow indication for an orphan drug's use, just enough to qualify for "orphan" drug designation, Dr Makary and colleagues say. After getting the US Food and Drug Administration (FDA) nod, some of these orphan drugs are marketed and used off-label far more broadly, along with the lucrative orphan drug protections and exclusivity benefits, generating large profits for the company.
"The abuse of the [ODA] means higher drug prices for our patients. And because Medicare is required to pay 100% of whatever hospitals charge for cancer drugs, it means less Medicare money for physician payments. Moreover, abuse of the [ODA] dilutes its mission to patients with rare diseases. Crestor [AstraZeneca] (rosuvastatin) is a blockbuster drug that enjoys the benefits of an orphan drug. That's not right," Dr Makary told Medscape Medical News.
Other examples are epoetin-alfa (Epogen [Amgen], Procrit [Janssen]), imatinib (Gleevec, Novartis), and rituximab (Rituxan, Biogen and Genentech), which all "quickly expanded their treatment populations well past the original orphan populations for which their respective drug companies had secured the initial FDA approval, demonstrating how expansion into new populations is a common trend among orphan drugs," Dr Makary and colleagues write. "This highlights the fact that many of these medications are not 'orphans' and instead treat large populations."
And the practice has only grown during the last 2 decades, the authors note. Of the 41 new drugs that were cleared by the FDA in 2014, 18 were for drugs with orphan indications, "consistent with a growing trend that raises the concern that the ODA is strategically being used outside of its original purpose," they point out.
Off-label use beyond the initial FDA-approved orphan indication is another reason for the growing market share of orphan drugs, they note.
"These examples demonstrate the landscape that seems to have made orphan drugs no longer significant drugs of limited commercial value, but rather lucrative and popular through means not intended by the original ODA, distorting the act's initial purpose," they write.
Close Loopholes
Dr Makary and coauthors call on lawmakers and regulators to close these loopholes in the ODA and restore the mission of the ODA.
"We need price transparency and a complete overhaul of the FDA and drug policy in the US to keep strong incentives for new drug development while using reasonable boundaries," Dr Makary told Medscape Medical News. "The FDA should enforce both the spirit and the letter of the [ODA] to prevent pharma gaming the system. The FDA also needs to have the capacity to evaluate drugs more efficiently, so that there is more competition among new drugs," he added.
When the FDA was approached for a reaction, Medscape Medical News received an email from Sandy Walsh, from the FDA Office of Public Affairs, that said: "Generally the FDA does not comment on specific reports or studies, but evaluates them as part of the body of evidence to further our understanding about a particular issue and assist in our mission to protect public health."
Dr Makary and colleagues point out that in 2013, the FDA tried to reduce the practice of disease "salami slicing," which is the creation of "new" diseases by classifying more common diseases into various smaller subdiseases.
"These are disease subpopulations that exist within larger diseases, but are maneuvered so as to qualify for the ODA. The FDA added a section to all new drug applications requiring that pharmaceutical firms report whether or not the disease the orphan drug is intended to treat is a subset of a larger, more common disease. The success of this wording change remains to be determined. However, this is the first of many steps that may need to be taken to address a system that would benefit from more rigorous regulation around orphan designation," the authors note.
They recommend these specific reforms: increased submission scrutiny to ensure benefits are allocated to drugs truly intended to treat orphan disease, stratified benefit systems, decreased exclusivity periods when benchmark profits are achieved, decreased benefits to drugs that reach much larger target disease populations, and increased price transparency.
"These initiatives would help restore the focus on patients with rare diseases and reduce the drain on the resource-constrained US health care system," they conclude.
The authors have disclosed no relevant financial relationships.
Am J Clin Oncol. Published online November 19, 2015. Abstract
Medscape Medical News © 2015 WebMD, LLC

Send comments and news tips to news@medscape.net.
Cite this: Drug Companies 'Gaming' the Orphan Drug System - Medscape - Dec 29, 2015.