In a nationwide survey of hematologic oncologists in the United States, more than half report that end-of-life (EOL) discussions with their patients occur too late, with many reporting that they wait until a patient's death is imminent before discussing EOL issues.
The survey also showed that hematologic oncologists who work in tertiary care centers are more likely to report late EOL discussions than their counterparts who work in centers based the community.
The survey results were reported in a research letter published online December 21 in JAMA Internal Medicine.
End of Life Often Difficult to Predict in Hem/Onc Patients
"Patients with hematologic malignancies are more likely to receive chemotherapy within 14 days of death, more likely to be hospitalized in the last month of life, and are less likely to enroll in hospice care compared with patients who have solid tumors," lead author Oreofe O. Odejide, MD, from the Dana-Farber Cancer Institute in Boston, told Medscape Medical News.
One possible cause for this could be because end stages of hematologic malignancies are often more difficult to judge than those of solid tumors.
"End of life in patients with hematologic malignancies can be unpredictable, and for some hematologic cancers, even at advanced stages, there can still be the potential for cure, so the staging for hematologic malignancies is a little bit different than staging for solid malignancies. This could certainly contribute to this difference in their care, but there needs to be more research to fully understand this difference," she said.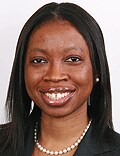 https://img.medscape.com/thumbnail_library/ht_151221_oreofe_odejide_120x156.jpg
Research to pinpoint the best time for such discussion is also needed, Dr Odejide said.
"The benefit of having end-of-life discussions is to understand our patients' preferences so these can be honored. We need to know what our patients want at the end of their lives to be able to act on these wishes in a timely fashion," she said.
Dr Odejide and her colleagues examined the timing of EOL discussions in a survey that was mailed to 609 hematologic oncologists who were providing direct care for adults with hematologic cancers. Of these, 349 (57.3%) completed the survey.
Median age of the respondents was 52 years, 75.4% were men, 42.9% practiced primarily in tertiary care hospitals, and 55.4% practiced in community centers.
The results of the survey showed that 23.2% of respondents reported waiting until death was clearly imminent before having a first discussion about hospice care, and 39.9% waited until death was clearly imminent before having a discussion about the preferred site of death.
Make Palliative Care Part of Serious Illness Care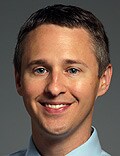 EOL discussions should be part of the spectrum of palliative care, and palliative care, as a specialty, should be incorporated into the care of all cancer patients, said Thomas LeBlanc, MD, from the Duke University School of Medicine in Durham, North Carolina.
"Palliative care should be included as part of the medical care for patients with serious illness. It should be provided along with active cancer treatment. It does not mean end-of-life care or hospice care only; it is part of a continuum of specialist care," Dr LeBlanc told Medscape Medical News.
"We are still existing in an 'either/or' paradigm, where you either choose between active therapy or you talk about what else to do, so the 'what else to do' gets delayed further and further the more potential options for treatment and trials we have available," he explained.
"In the solid tumor world, we have many high-quality randomized trials that clearly show a benefit of adding specialty palliative care as a standard part of that cancer care, not only for people who have advanced disease, but as part of active treatment," Dr LeBlanc said.
However, this concept of making palliative care a part of ongoing cancer care has not been incorporated in hematology, largely because the prognoses and trajectories of patients with hematologic malignancies are different.
"So we continue in this either/or paradigm, and that is why these important end-of-life discussions are happening so late," Dr LeBlanc reported.
Make No Assumptions
It is increasingly clear that patients with hematologic cancer differ from those with solid tumors, and they might have different ideas of what they want at the EOL, Dr LeBlanc writes in an invited commentary.
"For example, many may not actually want to die at home, despite common assumptions and contrary to knowledge about patients with solid tumors," he pointed out. He cited a recent population-based survey of more than 300 decedents with hematologic cancer from the United Kingdom (BMJ Support Palliat Care. Published online July 8, 2015). Of those reporting a preference, more than 28% wanted an in-hospital death and 5.6% wanted a nursing-home death.
"With the development of improved models of care for patients with hematologic cancer, it is necessary to consider that they may have different perspectives than patients with solid tumors," Dr LeBlanc writes.
Although the reasons for these preferences are not known, Dr LeBlanc speculates that patients with hematologic malignancies might actually grow to feel more comfortable in a hospital setting.
"My comments are based on one study from the United Kingdom, but I thought it was interesting and might provoke us to think about and study what things might be different, not only about these patients, but also about those of us who care for them," he explained. "We assume that people would rather die at home, but we may actually be incorrect about this."
"I speculate that patients with blood cancers often end up receiving intensive treatment in the hospital, so have become very close to their hospital teams, and they might feel like the unit where they got their transplant is like home. They may feel like things are so difficult that there is no way they could manage outside of the hospital, and it might be too scary to think about dying somewhere else," he said. "This may be a real issue and we need to study it. We can't make assumptions. We have to figure out what people want."
The Way Forward
Early and concurrent specialty palliative care as part of hematologic oncology care is going to be the way forward, Dr LeBlanc said.
"We don't have to wait until there are no further treatment options to talk about things like end-of-life care. We can add a specialist palliative care provider to the cancer care team for patients who are receiving active treatment for their blood cancer, and perhaps that will focus on symptom management, quality of life, psychological distress, and then, if things aren't going well, the palliative care specialist can also help to facilitate some conversations that are about end-of life-issues," he told Medscape Medical News.
Dr Odejide's work was supported by the Conquer Cancer Foundation and Lymphoma Research Foundation. Dr Odejide and Dr LeBlanc have disclosed no relevant financial relationships.
JAMA Intern Med. Published online December 21, 2015. Letter, Commentary
Medscape Medical News © 2015 WebMD, LLC

Send comments and news tips to news@medscape.net.
Cite this: End-of-Life Talks for Hematologic Cancers Often 'Too Late' - Medscape - Dec 21, 2015.