SAN ANTONIO — The landmark BIRCG-006 trial helped to establish trastuzumab (Herceptin, Roche) as a standard for early-stage HER2-positive breast cancer, but it also spawned a debate about which chemotherapy regimen it should be paired with, and about the necessity of anthracyclines. Now, 10-year results from the trial are leading experts to ask whether anthracyclines, with their known cardiotoxicity, can be omitted.
Principal investigator Dennis Slamon, MD, from the Jonsson Comprehensive Cancer Center at the University of California, Los Angeles, has long argued that anthracyclines should be dropped, but other experts are more cautious, and point out that the trial was designed to compare regimens containing trastuzumab with chemotherapy alone.
Dr Slamon, who presented the 10-year results here at the San Antonio Breast Cancer Symposium 2015, said that the longer-term data confirm the benefit from trastuzumab. In fact, the addition of the targeted agent to two standard chemotherapy regimens resulted in a sustained and significant efficacy advantage over chemotherapy alone.
Specifically, the two trastuzumab-containing regimens in the 3222-patient trial were significantly more effective in terms of disease-free and overall survival than the ACT chemotherapy regimen, which consists of doxorubicin (Adriamycin) and cyclophosphamide (Cytoxan), followed by docetaxel (Taxotere), he said.
However, the two trastuzumab regimens involve different strategies: the anthracycline-containing regimen used doxorubicin and cyclophosphamide, followed by docetaxel and trastuzumab (AC-TH); and the nonanthracycline-containing regimen used a combination of docetaxel, carboplatin (Paraplatin), and trastuzumab (TCH).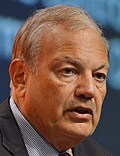 In earlier presentations of results from this trial, Dr Slamon suggested that anthracycline-based treatment was comparably effective but unacceptably more toxic, and even asserted that the interim data were part of a "direct assault" on anthracyclines, as reported by Medscape Medical News.
However, any comparison of the two trastuzumab-containing groups has to be done cautiously, said Minetta Liu, MD, from the Mayo Clinic in Rochester, New York, who was approached for comment. The study was not powered to compare them, a fact that Dr Slamon did not mention in his presentation. The primary comparison was trastuzumab with no trastuzumab, she explained.
Ten-Year Results
The data that Dr Slamon presented come from a median follow-up of 10.3 years. The rate of disease-free survival, the study's primary end point, was 74.6% with the AC-TH regimen, 73.0% with the TCH regimen, and 67.9% in the ACT regimen. This translated into hazard ratios of 0.72 (P < .0001) for the AC-TH regimen and 0.77 (P = .001) TCH regimen.
The number of disease-free survival events, defined as breast cancer relapses, second primary tumors, or death from any cause, were similar: 269 with the AC-TH regimen and 279 with the TCH regimen.
In short, AC-TH was slightly more effective, but "there is no statistical difference between these two trastuzumab-containing arms," said Dr Slamon.
In terms of overall survival, the AC-TH regimen was slightly more effective than the TCH and ACT regimens (85.9% vs 83.3% vs 78.7%). The corresponding hazard ratios were 0.63 (P < .0001) for the AC-TH regimen and 0.76 (P = .0075) for the TCH regimen. Once again, the difference between the two trastuzumab-containing regimens was not significant, he said.
Dr Slamon also discussed whether the large number of patients in the trial (about one-third) with "high risk" disease (at least four positive lymph nodes) "fared better" on an anthracycline-based regimen. There was "essentially no difference" between the two trastuzumab-containing regimens; both had a disease-free survival rate of roughly 62%, he reported.
In terms of safety, the data for acute (grade 3/4) nonhematologic toxicities were comparable to what was reported in earlier analyses, said Dr Slamon. In terms of acute hematologic toxicities, the TCH regimen was significantly less toxic with regard to neutropenia and leucopenia, and the AC-TH regimen was significantly less toxic with regard to anemia and thrombocytopenia. Dr Slamon also highlighted the fact that there were six acute leukemias in the ACT group, two in the AC-TH group, and only one in the TCH group.
Not surprisingly, there were more cases of congestive heart failure with the trastuzumab-containing regimens — 21 in the AC-TH group and four in the TCH group — than with the ACT regimen (eight cases).
Furthermore, the trial investigators monitored subclinical changes in cardiac reserve (a decline of at least 10% in left ventricular ejection function). There were 120 cases in the 1018-patient ACT group, 200 in the 1042-patient AC-TH group, and 97 in the 1031-patient TCH group.
In summary, the slight superiority of AC-TH over TCH in terms of disease-free survival "comes at a cost" of more clinical congestive heart failure, more leukemias, and a higher rate of cardiac function loss, Dr Slamon concluded.
Do the data mean an end to anthracycline-based therapy for patients with early-stage HER2-positive breast cancers?
No, said Dr Liu, but the results will probably help "liberalize" the use of TCH. "There might be a little bit more of a shift" toward TCH by clinicians who have been unsure about using a nonanthracycline-based regimen, she said.
"I still use an anthracycline-containing regimen in some circumstances," said Dr Liu. One factor to consider is whether a patient is already at risk for peripheral neuropathy. Putting a taxane and a platinum together (as with TCH) can increase that risk even more, she explained.
But baseline assessment of cardiac risk, a heightened concern with AC-TH, is very important in making a recommendation to a patient, Dr Liu said. Strong family history, cardiac disease, hypertension, and diabetes are among the factors that should be assessed. "I don't plan to abandon anthracyclines altogether. I use them judiciously," she said.
The study was sponsored by Sanofi, with support from Roche/Genentech. Dr Slamon reports financial ties with Roche/Genentech, Amgen, BioMarin, Pfizer, and Novartis. Dr Liu reports contracted research with Eisai, Seattle Genetics, Celgene, Janssen, Roche/Genentech, Novartis, and Clearbridge.
San Antonio Breast Cancer Symposium (SABCS) 2015: Abstract S5-04. Presented December 11, 2015.
Medscape Medical News © 2015 WebMD, LLC

Send comments and news tips to news@medscape.net.
Cite this: Herceptin Affirmed, Anthracyclines Questioned in Major Trial - Medscape - Dec 17, 2015.